Xbox One X's 4K Destiny 2 upgrade analysed
How does it stack up against PS4 Pro and the fully-maxed PC version?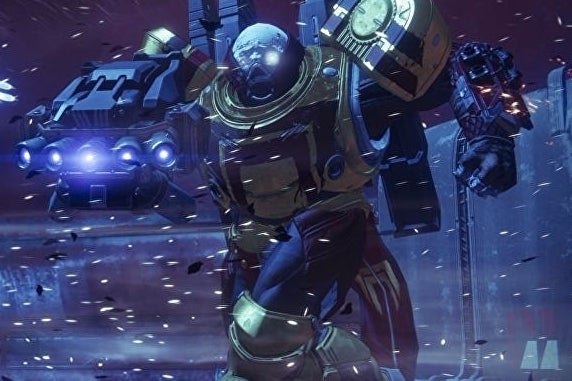 Destiny 2's Xbox One X upgrade hands in everything you'd expect from a talented studio working with a very powerful piece of hardware, so in many respects, there are no real surprises here. Bungie's long-awaited upgrade essentially takes the existing Xbox One and PlayStation 4 visual feature set and upgrades it beautifully to ultra HD resolution - nothing more, nothing less. In terms of gameplay, the leap to 4K is delivered without any compromises to the established Destiny 2 experience, meaning that the game feels just as solid to play as all of the other console releases available.
On the one hand, we expected just that from a machine with the hardware spec of Xbox One X. After all, we've successfully managed to run the PC version on a mixture of high and highest settings at a locked 30 frames per second using nothing more than a Pentium processor and a GTX 970. However, on the other hand, Xbox One X still has much in common with its PlayStation equivalent, and there's the sense that the Pro required some cajoling to get the game scaling well to a UHD panel, Bungie settling on both dynamic resolution scaling and checkerboard rendering for the Sony hardware.
By contrast, Xbox One X delivers a native ultra HD pixel count, presenting us with an interesting comparison point we've only seen in a select few titles - native rendering vs checkerboarding with an otherwise identical presentation. The takeaway here is that PlayStation 4 Pro still passes muster, offering up a clear advantage over the base 1080p rendition of the game. However, in the case of Destiny 2 at least, there's a clear drop-off in quality compared to a pure 3840x2160 output, especially noticeable on foliage and high frequency detail.
And that full 4K pixel-count does appear to be completely locked on the X. Base Xbox One and PlayStation 4 Pro both require the use of a dynamic resolution scaler operating across the horizontal axis in order to deliver Destiny 2's signature solid frame-rate, a situation we had half-expected the Xbox One X to replicate bearing in mind the impressive uptick in resolution. However, based on our suite of Destiny 2 stress tests, we couldn't get the dynamic scaler to kick in at all, Xbox One X sticking hard and fast to its target resolution.
And by extension, that means good things for performance too. Just like every other console release of Destiny 2, Xbox One X delivers everything on an almost perfect 30fps. The only hint that the system may be under load comes from very occasional irregular frame-pacing but again, that's par for the course with Destiny 2 running on consoles. We've seen several titles outclass PS4 Pro in terms of pixel counts, but fall just a bit short in terms of frame-rates - but despite really putting the game through the wringer, the new X release holds up really well.
But it's fair to say that the scope of the enhancements made to Destiny 2 are resolution-based alone - and if there are disappointments here, it comes from the fact that the established range of console settings remains on par with the base versions of the game in every way. Shadows retain the low resolution found in the original, and while view distances look fine, they clearly lag behind the richer PC release. Anti-aliasing remains the same too - it does the job, but adds a tiny amount of blur compared to PC at its best.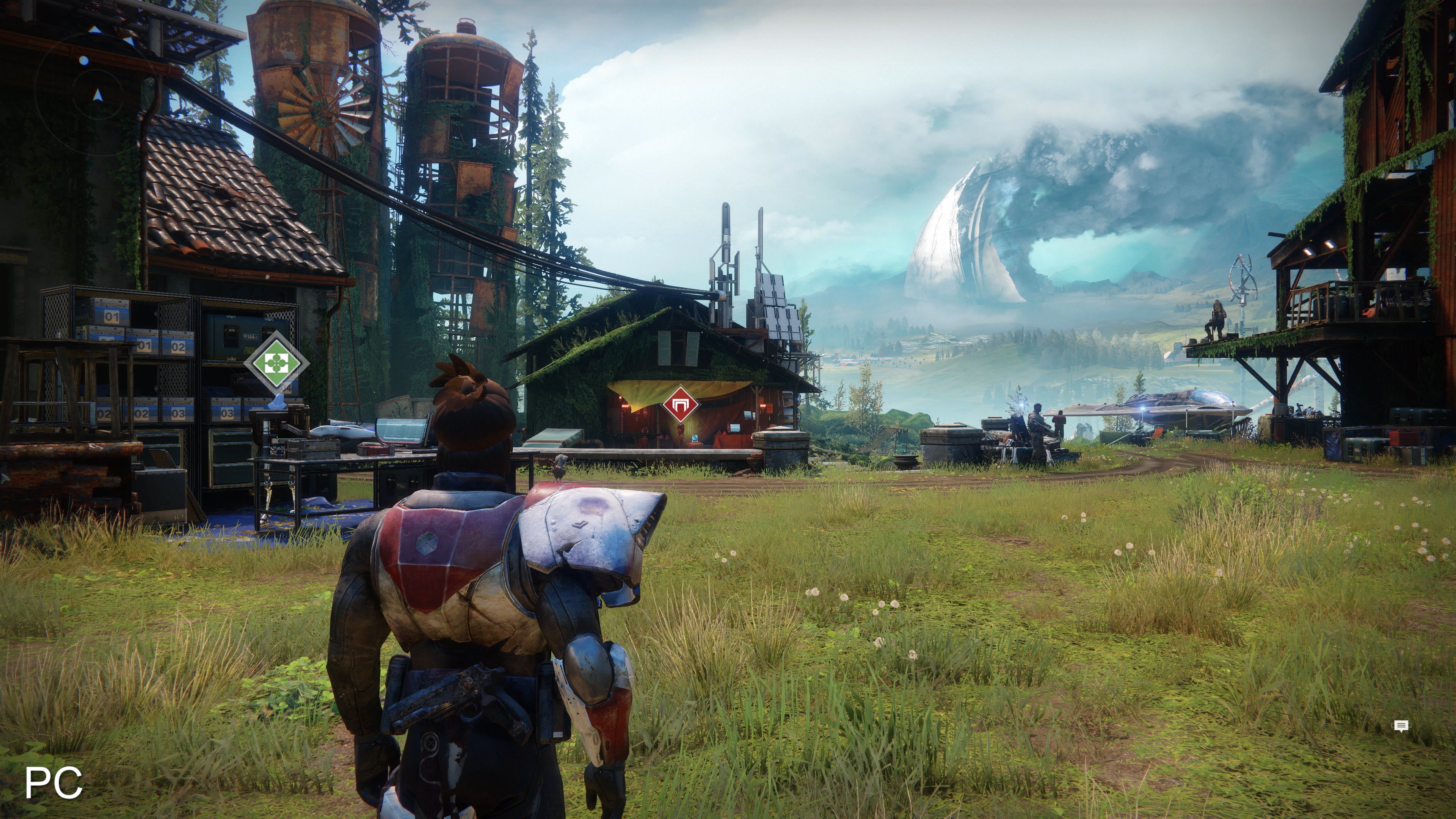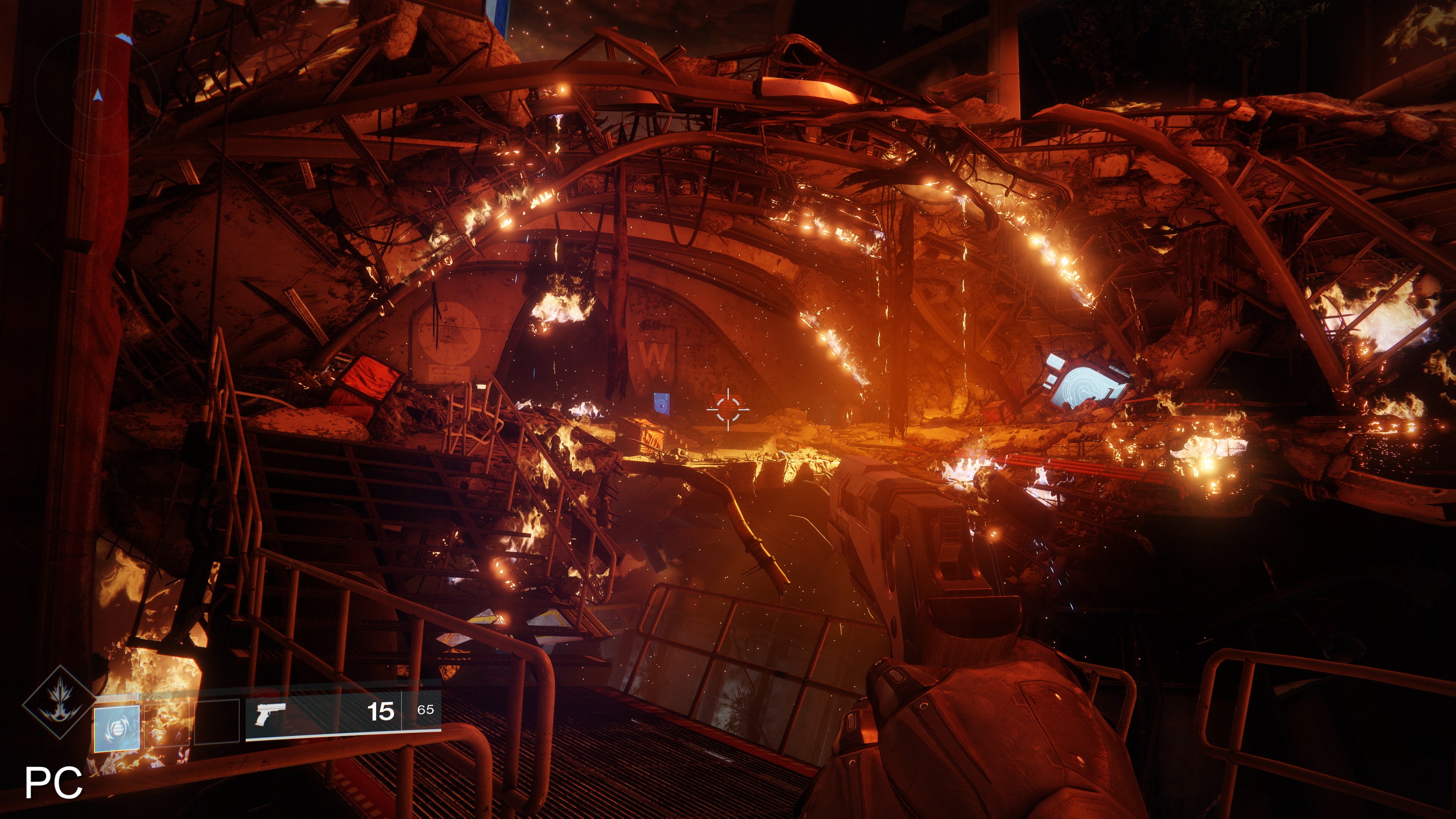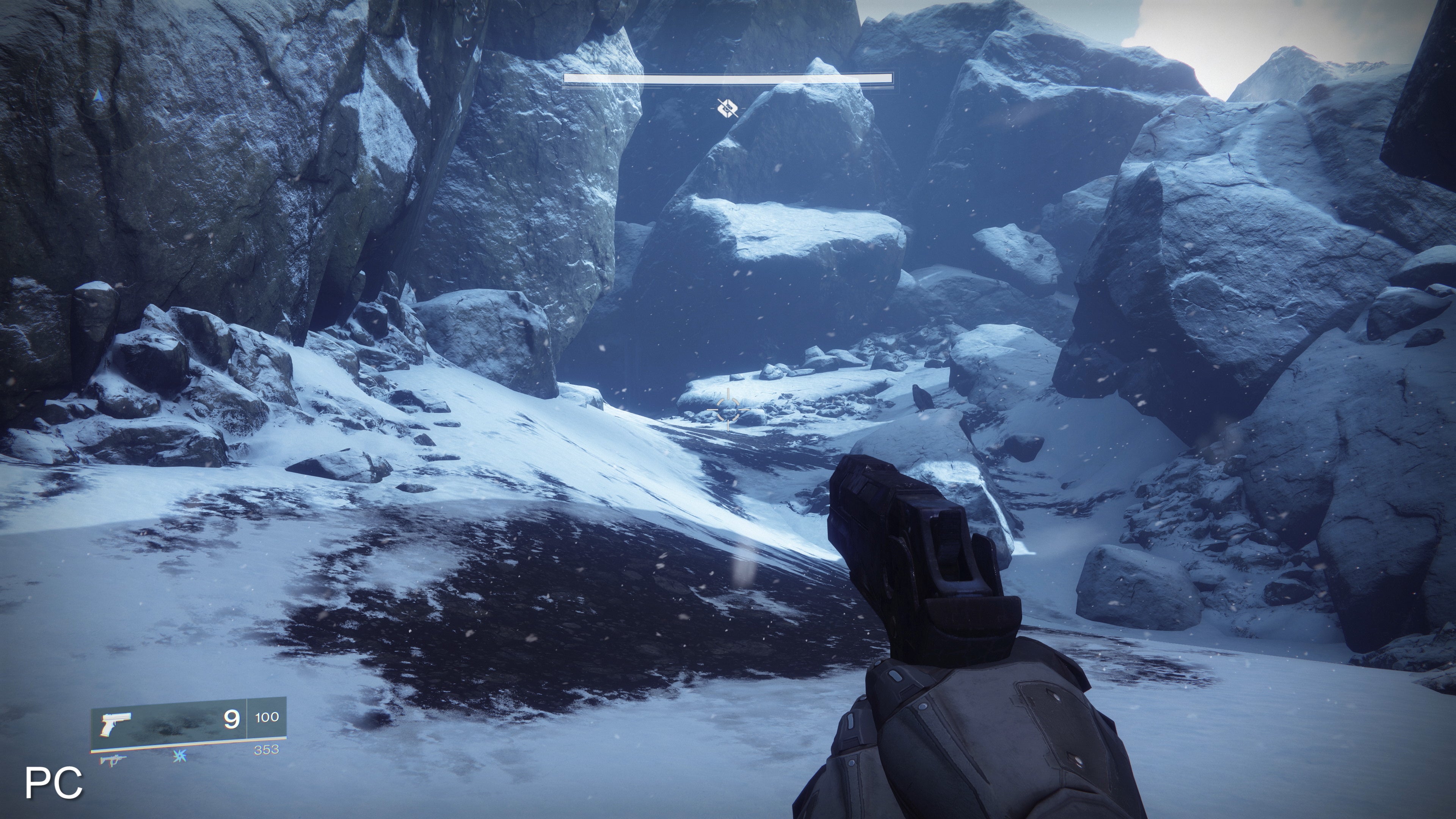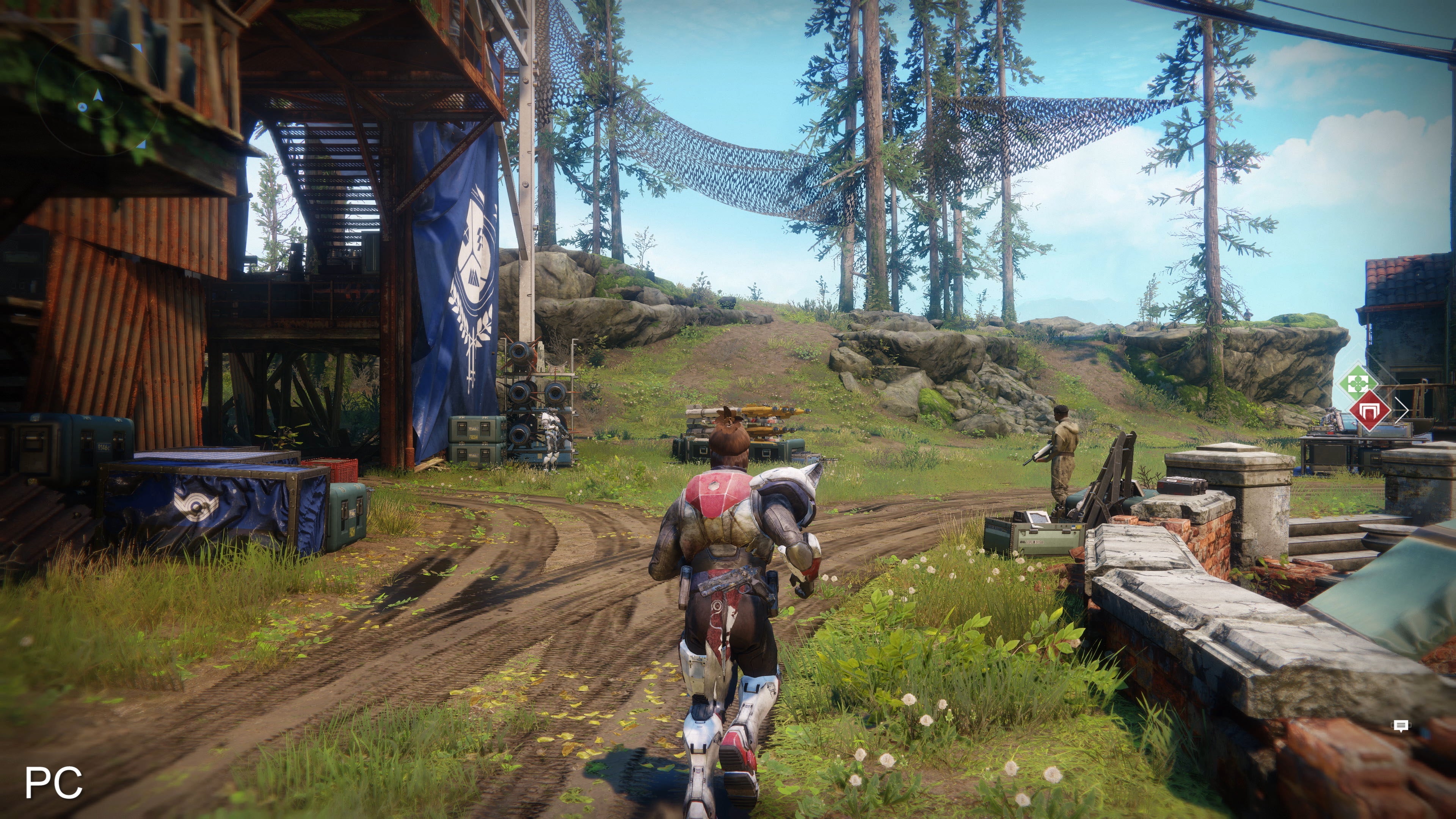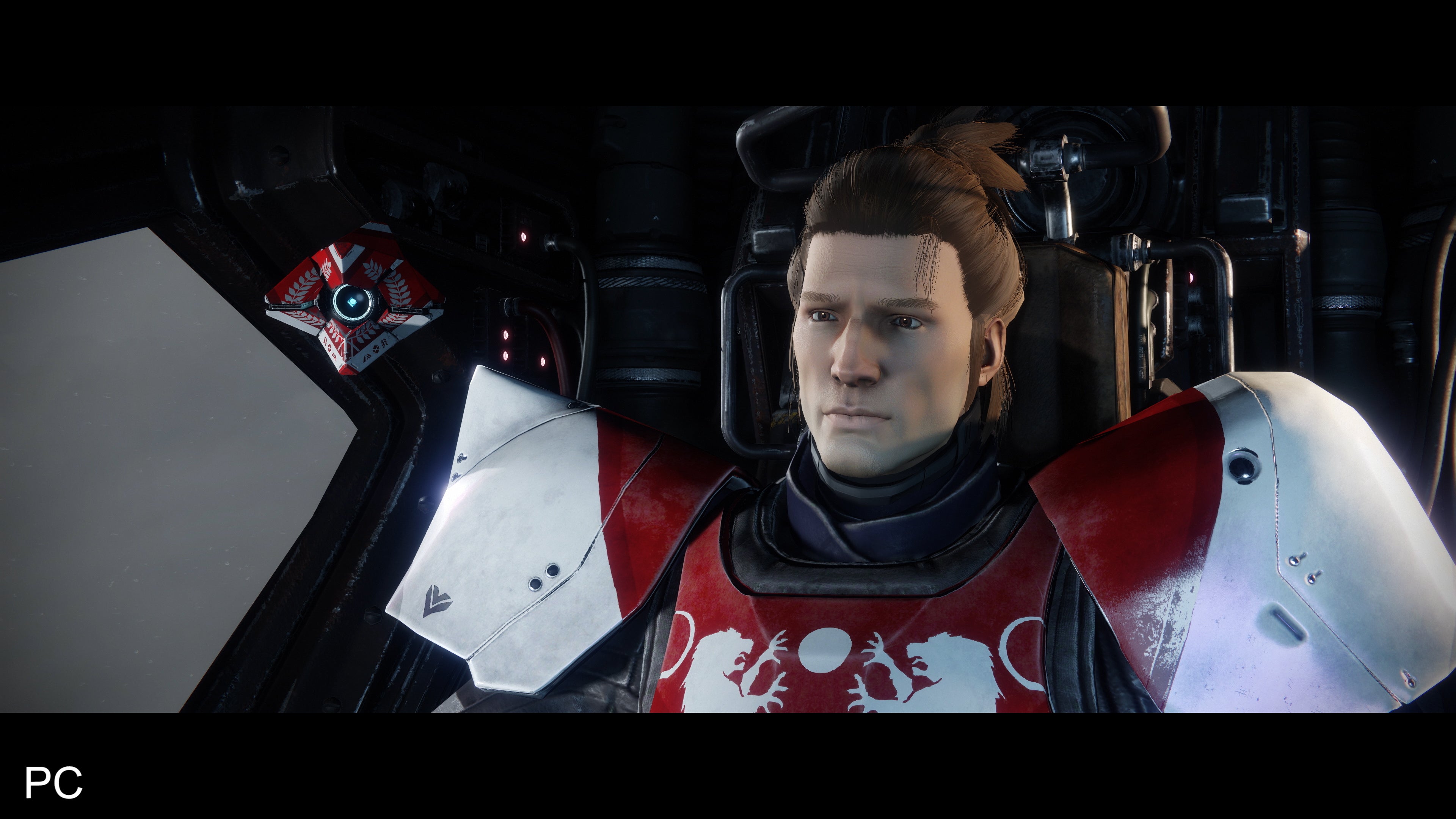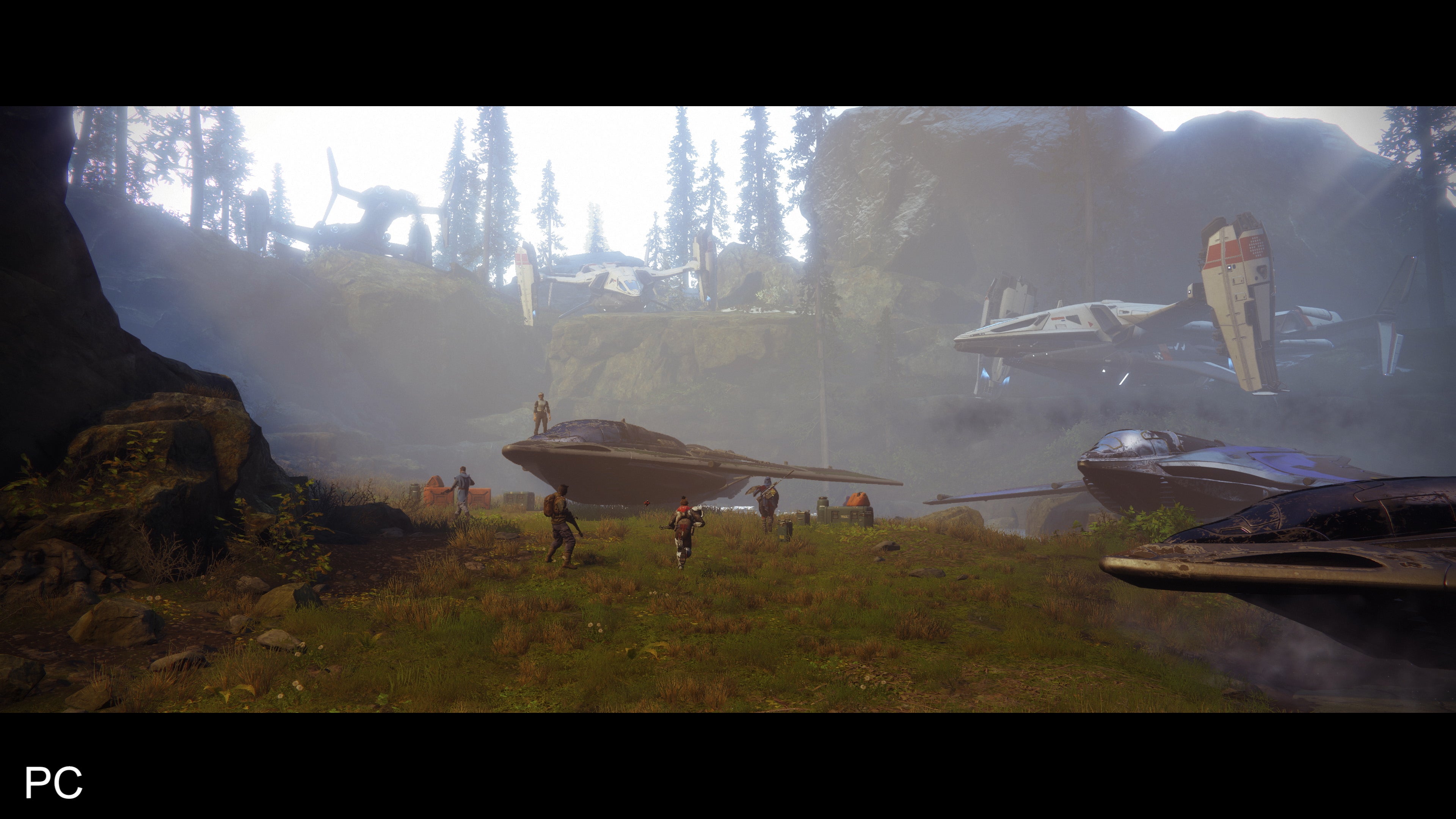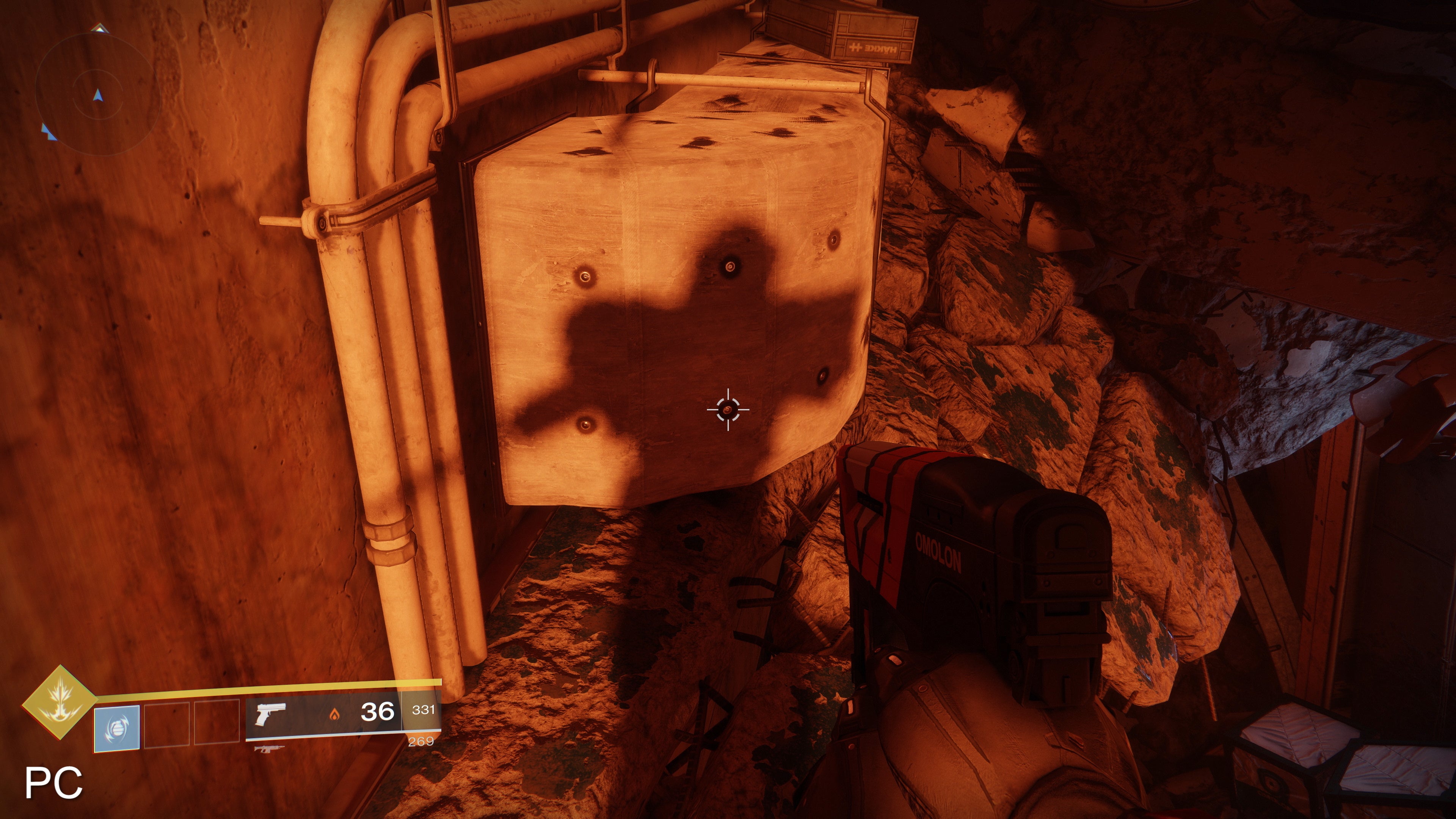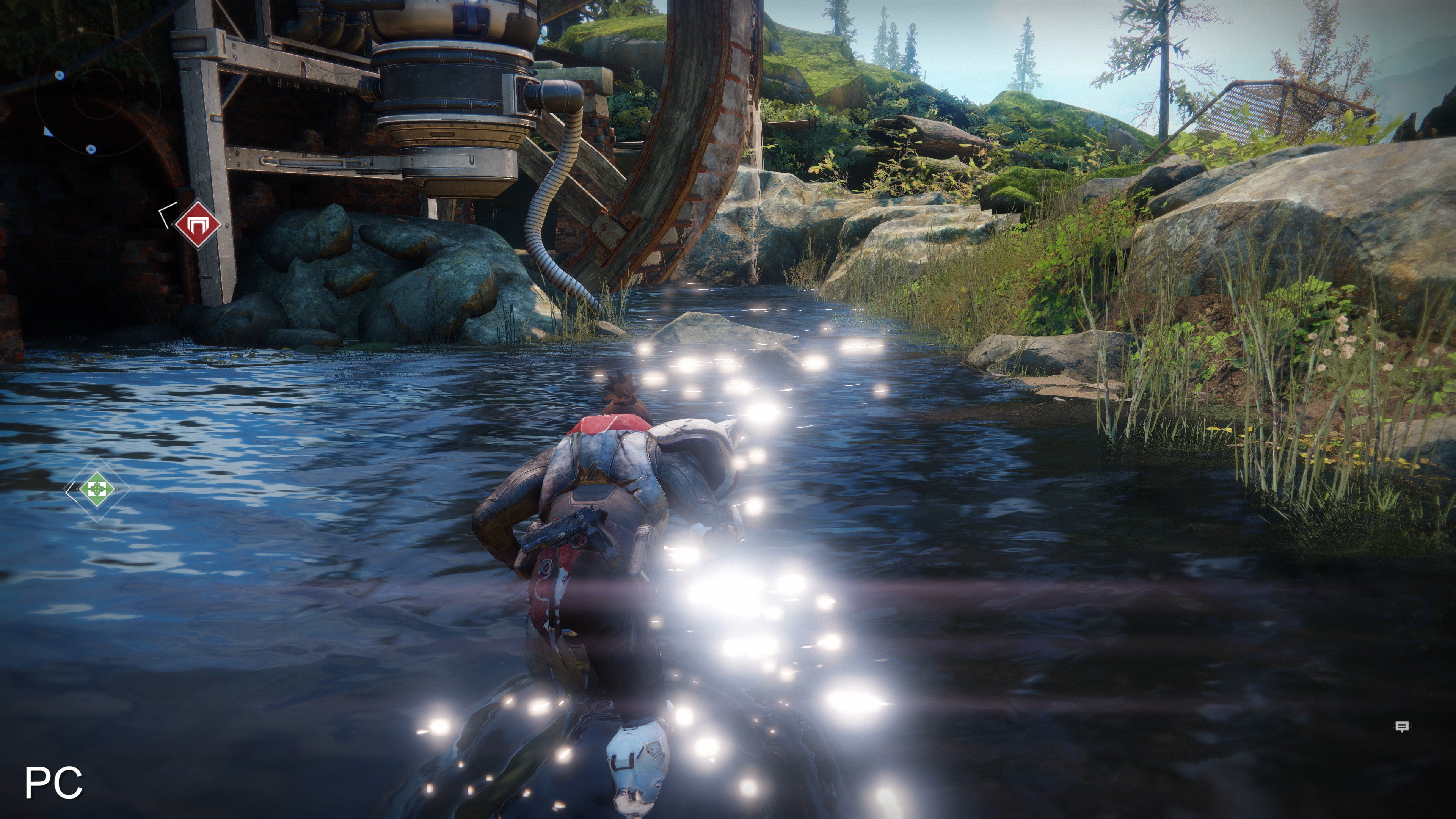 But Destiny 2 on console always struck a good balance in terms of its overall settings and there isn't the sense that we're losing too much here, with just one exception: texture filtering doesn't show much improvement, and PC's 8x and 16x anisotropic filtering settings resolve a lot more detail. And of course, the PC's flagship features remain exclusive: while we never expected 60fps gameplay owing to the game's prodigious CPU requirement, it's still a game-changing improvement to the overall experience. That said, the new patch does remove one of the PC edition's hitherto exclusive features: HDR support is now available for console users as well, another welcome feature for users with suitably equipped UHD displays.
As things stand, Destiny 2 on Xbox One X is well worth checking out. It delivers an excellent presentation that simply looks sensational, especially when the game's pyrotechnics flow in full effect. Within the bounds set by the console versions' feature set, Bungie delivers in scaling up the game beautifully for 4K display owners. What the team has handed in here essentially makes good on the promise Microsoft made for the hardware - a 4x increase to resolution with some overhead left over. In the case of this title, it seems that this little extra is deployed in ensuring consistency in the resolution - full 4K with no compromises - and in the process, players get the most pristine console edition of Destiny 2 available.
Will you support the Digital Foundry team?
Digital Foundry specialises in technical analysis of gaming hardware and software, using state-of-the-art capture systems and bespoke software to show you how well games and hardware run, visualising precisely what they're capable of. In order to show you what 4K gaming actually looks like we needed to build our own platform to supply high quality 4K video for offline viewing. So we did.
Our videos are multi-gigabyte files and we've chosen a high quality provider to ensure fast downloads. However, that bandwidth isn't free and so we charge a small monthly subscription fee of £4.50. We think it's a small price to pay for unlimited access to top-tier quality encodes of our content. Thank you.
Support Digital Foundry