Sony Xperia T review
Digital Foundry goes hands-on with Bond's new mobile.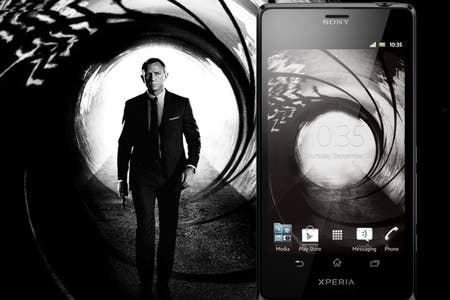 While many people seem to take issue with Apple's policy of refreshing its mobile product range on an almost yearly basis, it's far from being the worst culprit in this never-ending cycle of renewal. Sony launched its flagship Xperia S in January of this year, yet it has already been usurped by a new headline device in the form of the Xperia T. From cutting edge to second best in just over half a year? Even Cupertino's finest marketeers would baulk at putting iPhone owners through that.
So what does approximately eight months of progress get you? Looking at the spec sheet for the Xperia T, not a massive deal - the chipset is still dual-core and remains clocked at 1.5GHz, although it's admittedly packing a more advanced Qualcomm Snapdragon S4 this time around. The camera has received a very minor megapixel bump (13 up from 12 on the Xperia S) and there's a larger screen to poke and prod. In fact, the most notable feature of the Xperia T would appear to be its appearance in the forthcoming James Bond movie Skyfall - Daniel Craig's tenure as the world's most famous secret agent has been peppered with Sony product placement, and that tradition looks set to continue.
Design and hardware
Another big change relates to the aesthetics of the phone: compared to the boxy nature of the Xperia S, the Xperia T is a slightly more appealing affair. There remains a disappointing lack of metal when it comes to the case construction - Sony continues to utilise plenty of plastic when it comes to building its handsets - but on the whole the Xperia T offers a more visually alluring appearance. The curved back calls to mind the Sony Ericsson Xperia Arc, and while a part of us will miss that trademark transparent band around the bottom of the Xperia S, the fact that it has gone has allowed Sony to shave millimetres off the overall length of the handset.
The same matte-effect rubberised coating used on the Xperia S remains, though. This makes the phone quite grippy and thereby reduces the chances of accidental droppage. Because Sony has opted for a non-removable battery, the Micro SIM and Micro SD card slots are located under a plastic flap on the side of the device. Although it sits absolutely flush with the casing of the phone when it's locked in place, this flap is only held on by a thin piece of plastic, and has to be treated with a certain degree of delicacy.
Once again, Sony has spurned the benefits offered by AMOLED panels and chosen to use a TFT-based screen instead. Despite lacking the bold colours and convincing blacks of an AMOLED display, the Xperia T's screen offers a surprisingly pleasurable viewing experience. For starters, it's incredibly bright, and the 720x1280 pixel resolution offers a pixel density of 323ppi - just shy of the iPhone 5's 326ppi screen. Viewing angles are impressive, and the display performs admirably in direct sunlight.
Software and performance
Much was made of the fact that Sony launched the Xperia S with Android 2.3 at a time when the market was buzzing from the release of Android 4.0. The company has made sure that the Xperia T comes with Ice Cream Sandwich installed, but the fast-moving nature of the Android sector means that like its forerunner, it is once again one step behind the competition. Android 4.1 - also known as Jelly Bean - launched with the Nexus 7 tablet a few months back, and features myriad improvements and enhancements, including the Siri-beating Google Now.
Despite being one revision behind the curve, the Xperia T has some appealing tricks up its sleeve. Sony's custom user interface has never looked better, and brings with it Small Apps - a unique series of floating widgets which can be deployed anywhere in the phone's OS. Using these widgets, you can calculate a sum or write a quick note for future reference. While the selection is limited at present, Sony is planning on deploying more Small Apps through the Google Play market in the near future.
"The Xperia T runs Android 4.0 without the 'Project Butter' UI revisions found in Jelly Bean. Thankfully the dual-core Krait processor provides excellent performance overall."
With Samsung, HTC and LG all putting their weight behind quad-core phones, it's perhaps a little surprising that Sony has decided to stick with dual-core tech. Clearly the company is hoping that Qualcomm's new Snapdragon S4 has the raw power to match the likes of NVIDIA's Tegra 3, and initial impressions do hint at some real grunt inside that wafer-thin casing. Movement around the UI is smooth and stutter-free, and applications open swiftly and without pause. 3D gaming - often the most demanding test of a chipset's performance levels - is also fast and responsive. Certainly, when compared to the Galaxy Nexus running Android 4.1, Sony's phone feels faster.
Benchmarking the Xperia T makes it seem even more impressive, although the results are inconsistent. Quadrant Standard rates it higher than the HTC One X and Asus Transformer Prime - both of which are packing quad-core Tegra 3 chips, while AnTuTu Benchmark places it below HTC's challenger, and not far off the performance of the Galaxy Nexus - a device which is coming up to its first birthday. It's worth remembering that the Krait cores within the Snapdragon S4 are significantly improved over the standard Cortex A9s found in the other devices, which may explain the boost.
| | Samsung Galaxy Nexus (Android 4.1) | HTC One X | Sony Xperia T |
| --- | --- | --- | --- |
| Quadrant Standard | 2159 | 4750 | 4915 |
| AnTuTu Benchmark | 4724 | 11065 | 7041 |
| Vellamo | 1199 | 1661 | 1805 |
PlayStation Mobile
Because the Xperia T is PlayStation Certified, it's capable of running Sony's newly-launched PlayStation Mobile service. The portal has literally only just gone live, so the handset doesn't come with it pre-installed - instead, you have a 'Let's Start' application which basically opens up a web link so you can download the proper PSM app to your device. It's a clunky and counter-intuitive process (you have to manually disable a security setting within the Android OS which prevents the installation of third-party applications) and we can't help but feel it could have been delivered with a little more panache.
Once you've installed PlayStation Mobile and signed in using your existing PlayStation Network account, things don't get any less befuddling. Because it's a separate entity to Android's Google Play market, PlayStation Mobile requires you to use an entirely different payment system - something that could prove confusing for Android newcomers who will perhaps question why they've had to input their credit card details twice on the same device.
"PlayStation Mobile features a handful of decent games but the integration with the PlayStation Store is obnoxious and hardly user-friendly."
Of course, you then have the problem of managing your virtual wallet - unlike the Google Play store, which will let you spend as little as you like on downloads, PlayStation Mobile forces you to 'top up' your wallet with a minimum of £5. So if you fancy downloading FuturLab's Fuel Tiracas for 40 pence, you have to spend a fiver to top up your wallet - £4.60 of which will simply remain there until you make another purchase. It's a situation which is only mildly annoying on the PS3 and Vita because most downloads cost more than five pounds, but on PlayStation Mobile it's frustratingly backwards.
Payment issues aside, the PlayStation Mobile service has gotten off to a positive start, with titles like Super Crate Box, Rebel and Aqua Kitty all proving to be solid downloads. However, it's impossible to shake the impression that the service has been established to benefit the flagging PS Vita rather than traditional phones; there's a lack of really low-cost download gaming options on the Vita, but phones like the Xperia T already have access to thousands of mobile games via the Google Play market, many of which are free of charge or cost less than a pound. To muddy the waters further, some PlayStation Mobile titles - like Twist Pilot - are due to be released on the Google Play market as well. Time will tell if mobile owners will stick with Sony's store, especially when the selection is so much better on Android's own dedicated portal.
Camera and battery
The idea of a mobile phone camera having 13-megapixel resolution sounds absolutely absurd, and for the most part the Xperia T's snapper offers similar results to those seen on rival devices - albeit on a much bigger scale. Sony's Exmor R sensor continues to do the business, offering good capture of colour and detail, although the usual issues of image compression remain. You don't have to zoom in very far on your 13-megapixel shots before pixelation and JPEG artifacts become glaringly apparent. You also have to wonder if taking photos at such a monstrous resolution is sensible when you consider how quickly the phone's 16GB of internal memory is likely to fill up.
"The 13-megapixel resolution sounds good on paper but doesn't seem to offer much in the way of actual real-life improvement over the 12-megapixel effort within the Xperia S."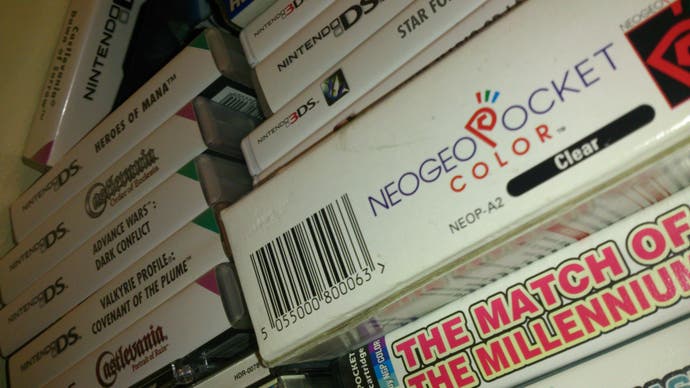 This point is even more concerning when video capture is taken into account - the Xperia T records excellent video at 1080p, which means the resultant file sizes are a little on the chubby side. You'd be advised to connect your phone to your Google Picasa account via the dedicated app or the Google+ app, which features automatic uploading of all of your phones and videos. This way, you can push your content to the cloud and delete the originals in order to free up storage space.
In terms of battery stamina, the Xperia T offers little in the way of surprises for seasoned smartphones users. Excessive use will see the power cell drain quite quickly - watching a HD movie sucks the battery dry in around five hours. Moderating the amount of time the screen is powered-on saves a lot of juice, but you should expect a charging pattern of once every 24 hours. Because you can't remove the battery, there sadly isn't the option to carry around a spare for those times when you're away from home for a couple of days.
Sony Xperia T: The Digital Foundry verdict
If you were feeling particularly uncharitable you could suggest that the Xperia T is little more than a thinly-veiled marketing opportunity; Sony needed a flagship device to star in the new Bond movie, so it pushed out a slight upgrade on the existing Xperia S. While that certainly feels like the case when you compare the specs of the two phones, the robust power provided by the dual-core Snapdragon S4 makes for a smoother, faster ride. We also prefer the design of this handset over that of its predecessor; the curved back is going to divide critics, but on the whole it looks and feels like a classier piece of tech.
"This new handset features a useful spec boost over the six-month-old Xperia S, but the enhancements aren't exactly revelatory. Its a solid, powerful performer nonetheless."
Even though it's a touch more powerful than its relative, it would be foolish to view this as a potential upgrade if you already own the Xperia S. Although the Xperia T is firmly positioned as Sony's leading light in the Android sector, it's possibly aimed more at those moving on from the 2011 Sony Ericsson range, or perhaps Apple users who have decided that the iPhone 5 isn't enough of an update over the iPhone 4S and are looking for an alternative.
Those that love to pore over spec sheets and crunch numbers may pass the Xperia T by in favour of the Samsung Galaxy S3 or one of the other quad-core monsters currently stalking mobile phone stores all over the world, but the Xperia T offers an impressive degree of clout, and as the iPhone 5 has proved, dual-core architecture is perfectly fine when you're working with revised, improved CPU architecture.
Review unit kindly supplied by Vodafone.