Sony: PS Mobile highlights our drive to keep PlayStation relevant
PlayStation must reach beyond the "narrow world" of consoles, says UK boss.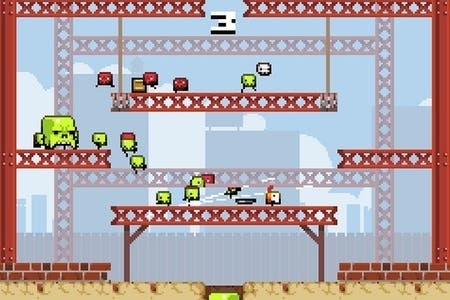 PlayStation Mobile, the new face of bite-sized PlayStation gaming, highlights Sony's drive to keep the brand relevant.
That's according to Sony UK boss Fergal Gara, who told Eurogamer that it is imperative Sony branches out brand PlayStation beyond "the traditional narrow world" of consoles.
"Gaming habits are evolving at a hell of a pace, faster than ever before," he said. "Almost every device is a gaming device in some shape or form. People are choosing to game left right and centre.
"We want the PlayStation brand to be where consumers are. So we're going to have to evolve our business models. We're going to have to reach out beyond the traditional narrow world of, we do consoles underneath tellies full stop. We're taking our brand out, whether it be through PlayStation Mobile or through cloud techniques or acquisitions. That's the goal.
"We want PlayStation to be a brand that serves consumers well by being where they want to be."
PlayStation Mobile launched this week with a raft of games, including Super Crate Box, Nyoqix and Everybody's Arcade. Games start from as low as 40p and can be used across multiple PlayStation-certified Android devices as well as PS Vita. Eurogamer's Christian Donlan wrote a useful round-up of the best PS Mobile launch titles.
Gara said Sony must not rely on console and handheld hardware if it wants PlayStation to survive.
"Do we want to be relevant in the future to the world of gaming? Absolutely," he said. "Of course we do. Do we have a great strength in handheld and home consoles? Yes we do. But will that be enough on its own? Well no, not necessarily. So we'd like to be as relevant as we possibly can be.
"PlayStation is a great gaming brand, but it can't become irrelevant by only doing things one way when consumers do things many ways."
While it is in early development, Sony has high hopes for PS Mobile, and Gara hinted that it may use it to publish some of its back catalogue of games and may incorporate PS minis in the future.
"I still see it as in early development, but we're finding a point of difference. It gives out an outlet for our historic content. PSone Classics can come into that world. It becomes all the more relevant to people and the way they are gaming today, getting into all those other devices.
"The minis program keeps going. They're not included in PS Mobile yet. Could they be and what content would be loaded in? That will continue to evolve over time."