Samsung Galaxy S3 Review
Out of this world.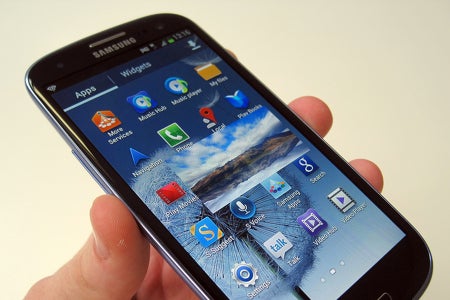 While Google's Android platform has proven itself to be a tenacious competitor for Apple's iOS over the past few years, one thing it has arguably lacked is a readily-identifiable 'hero' handset which can effortlessly capture the imagination - and support - of the general public. 2011's Samsung Galaxy S2 was as close as Android has ever gotten to this kind of lead device, and it has so far shifted an amazing 24 million units globally, allowing Samsung to leapfrog Apple to become the world's largest manufacturer of smartphones.
The importance of a strong brand is clearly not lost on Samsung, and the Korean company has wisely avoided confusion by naming its successor the Galaxy S3. Offering a larger screen, quad-core technology, NFC and Android 4.0 out of the box, this is unquestionably the biggest Android hardware launch of the year.
Like it or not - and many people have already voiced their complaints - the Galaxy S3 has dropped the clean, angular lines of its forerunner and instead opted for a rounder, more pebble-like design. This brings the phone stylistically into line with the Galaxy Nexus, Samsung's dual-core collaborative effort with Google, which was launched at the tail end of 2011.
While it could be argued that the S3 doesn't look quite as instantly appealing as the S2, once you pick up the phone such criticisms quickly evaporate. The new curved casing feels much more comfortable in the palm, and the removal of Samsung's trademark 'rear bump' - as seen on the Galaxy S, Galaxy S2, Nexus S and Galaxy Nexus - is both long overdue and very welcome indeed. It means that the phone has a completely flat back, with the camera lens protruding by only the tiniest amount.
Samsung's design ethos has always favoured plastic over metal, and the S3 doesn't deviate from this mindset. The entire phone is constructed from plastic, with the exception of the touch-screen, which is fashioned from Corning's new super-resilient Gorilla Glass 2. The casing on the blue model we tested comes with a faux-metallic effect, which some people may find a little tacky; if you want a device to look like it's clad in brushed metal, why not just go the whole hog and construct it that way?
On the positive side, Samsung's choice of materials has enabled it to keep the S3's overall weight to a bare minimum. Despite its gargantuan proportions, the phone only registers 133g on the scales, which makes it lighter than the iPhone 4S (140g) but not quite as dainty as the HTC One X at 130g.
When you consider that the screen is half an inch larger than the one seen on the Galaxy S2, it's remarkable that you never feel uncomfortable making use of that additional display real estate. The ergonomics of the Galaxy S3 mean that reaching all four corners of the screen with a digit is never an exercise in frustration. The panel itself has a high-definition resolution of 720x1280 pixels which, when spread across a 4.8-inch corner-to-corner space, gives an overall pixel density of 306ppi (pixels per inch) - by way of comparison, the Galaxy S2 could only muster 217ppi. Using Samsung's famous Super AMOLED HD technology, the screen affords excellent brightness, deep blacks, impressive viewing angles (both horizontal and vertical) and bright, bold colours.
On the negative side, the trademark blue tint which afflicts many AMOLED screens remains, and more often than not you'll find that colours are reproduced with such brightness that they appear otherworldly - AMOLED cannot rival the very latest LCD panels when it comes to accurate colour representation. Another blow is the use of a Pentile matrix for the screen, which results in fuzzy edges on text and lines - but the HD resolution of the screen means that this is only noticeable if you look very, very closely.
Quad Core Power with Extensive Storage Options
The prospect of quad-core CPUs inside mobile phones may have seemed almost unthinkable this time last year, but 2012 has already given us tantalising tastes of The Power of Four thanks to devices like the Asus Transformer Prime and the HTC One X. While the novelty has diminished a little, Samsung's Exynos 4212 quad chipset nevertheless delivers a show-stopping performance which leaves the aforementioned products in its wake, setting a new power standard in the fast-moving Android arena.
With a quad-core 1.4GHz Cortex-A9 CPU and Mali-400MP graphics processor, the Galaxy S3 is rocking a truly fearsome arsenal of tech. The processing prowess of this device is confirmed by our usual benchmark tests using Quadrant Standard and AnTuTu Benchmark, both of which test elements such as CPU prowess, I/O speed and 2D/3D graphics capability. In both cases, the Galaxy S2 outstripped its quad-core brethren by quite some margin. The latent power residing within the Galaxy S3 is apparent even when performing low-level tasks such as navigating the UI and scrolling through menus.
"Samsung's new 1.4GHz Exynos 4212 processor offers quad-core power that shifts it ahead of the previous Android performance champ, the Transformer Prime tablet."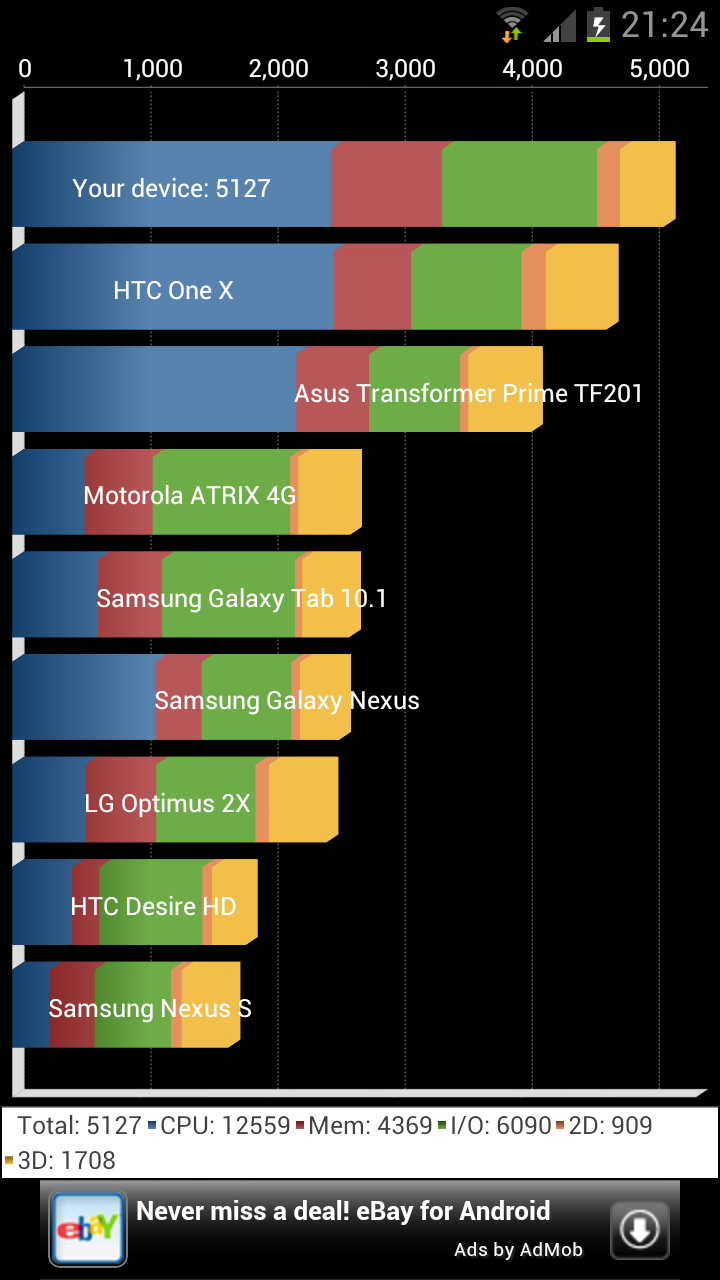 In terms of on-board storage, the entry-level Galaxy S3 comes with 16GB of internal flash memory, although there are other variants available (at a higher cost, naturally) which boast twice or even three times this amount.
Impressively, Samsung has also included a MicroSD card slot - something that was missing on the HTC One X - which allows you to infuse the handset with even more memory. Combine this with 50GB of free Dropbox cloud storage (limited for two years) and it's hard to imagine a scenario where you'd find yourself longing for more space.
Android 4.0 and TouchWiz 4.0
Like its close relative the Galaxy Nexus, the Galaxy S3 ships with Android 4.0 - otherwise known by its internal Google codename Ice Cream Sandwich. This means instant access to the raft of new features included in the latest version of the popular mobile OS, including a built-in data monitor, enhanced multitasking, Android Beam NFC support and the ability to unlock the phone using your face.
Like all the main Android hardware partners, Samsung has placed its own unique 'skin' over the top of the existing framework of Ice Cream Sandwich. TouchWiz has been something of a bothersome beast in past iterations, but version four is arguably its best outing yet - purely because it's remarkably restrained and doesn't bog the phone down with too much needless bloatware.
Of all of Samsung's new party tricks, the one that has attracted the most interest is S-Voice. Quite rightly viewed by many as the company's answer to iOS' voice assistant Siri, S-Voice fills the void left by the removal of Vlingo, which came preinstalled on some versions of the Galaxy S2 and fulfilled a similar role, albeit without the chatty demeanour. It's capable of interpreting certain questions and throwing up relevant data, such as the current time, weather or location. It can also display your appointments for the day, or open an application on demand.
"Samsung's TouchWiz 4 skin has proved bothersome in previous releases, but cuts back the bloatware in this new incarnation and is all the better for it."
In theory, it's intriguing, but in practice it falls over in spectacular fashion. Words are often misunderstood, resulting in repeated attempts to get the information you want - at which point you realise you could have saved yourself a lot of time and potential embarrassment by just typing in your query. Voice control is a long way off being the ubiquitous tool we need to interact effortlessly with technology; even the famous Siri is prone to mistakes.
Elsewhere, the innovations are slightly more effective. Direct Call allows you to instantly call the person whose contact details or message currently appears on-screen, so if you receive a text from a friend and you wish to ring them immediately, all you need do is bring the phone up to your face and the call is executed. It's surprisingly useful, so long as you remember it's there.
Shake to Update is another motion-based control introduced by Samsung which becomes second nature after you've used the phone for a few days; you can refresh certain apps purely by giving your handset a quick wiggle.
"Pop Up video player allows you to watch HD movies in a small window overlaid on top of the main UI - so you can happily enjoy a film whilst tweeting about it or writing an email."
However, it's the Pop Up video player which possibly demonstrates just how far Samsung has raised the bar when it comes to Android functionality. This feature allows you to watch HD movies in a small window which is overlaid on top of the main UI - so you can happily enjoy a film whilst tweeting about it, writing an email or consulting your calendar for tomorrow's big meetings. Granted, this isn't entirely innovative and should probably be filed under 'gimmick', but it makes for an attention-grabbing party piece.
Smart Stay - one of the Galaxy S3's most-hyped features after S-Voice - doesn't quite make it, though. The concept is easy to sell - the Galaxy S3 uses its 1.9 megapixel front-facing camera to monitor your eyes in order to ascertain when you're looking at the screen, and consequently prevents the display from sleeping. Apps are already available for Android which handle this kind of process, but they use your device's accelerometer to detect when the phone is being held, rather than the camera.
Predictably, Smart Stay has a habit of becoming confused. If you're using the phone in a darkened room then it usually fails to detect your eyes, resulting in much annoyance as the screen continually dims. Likewise, if your phone is at an angle or placed on a flat surface, the camera won't 'see' you and the screen hibernates. We manfully tried to make the best of Smart Stay during the review period, but it was eventually disabled and the tried-and-tested Screebl was installed in its place.
Gaming and Battery Life
Smartphone gaming is maturing at a fantastic rate. It goes without saying that any front-running Android handset needs to offer a solid platform for interactive entertainment, and the Galaxy S3 unquestionably achieves that.
Although few games have been developed to fully exploit the four cores packed inside the Exynos 4212 Quad, the raw power of the Galaxy S3 offers silky-smooth performance, even on intense 3D titles like Gameloft's Six-Guns and Glu's Blood & Glory.
Likewise, few games on the Google Play market have been properly optimised to take advantage of HD screen sizes, yet they still look impressive on the Galaxy S3's 4.8-inch display. The incredible clout of the phone is manifested in other ways, too; tilt control is responsive and accurate, which isn't something you can always say about Android devices. Although we couldn't prove it definitively, there also seems to be less input lag when using the touch-screen, making for more precise and accurate control.
"Gaming on the Samsung S3 is slick and accomplished, despite the lack of titles that exploit quad-core phones or HD smartphone displays."
With a 2100mAh battery on-board, this phone certainly means business when it comes to power. However, such a large cell is necessary when you've got a massive AMOLED screen and a demanding quad-core processor running the show. The increased capacity allows the Galaxy S3 to retain parity with other Android devices when it comes to stamina - in short, never expect it to last more than a day if you're making full use of the phone's functionality, and make sure you always pack your charger when you go away from home.
The ability to fit a new battery means you could in theory carry a fully-charged spare for long trips, but bear in mind that the phone's NFC functionality is tied to the battery that comes with it - the actual NFC chip is stuck to the power cell, rather than the phone itself.
Camera and Video Recording
The Galaxy S2 set the bar pretty high in terms of mobile phone cameras; its 8-megapixel snapper captured incredible results and could also shoot full 1080p video. After the Galaxy Nexus reverted back to a 5-megapixel variant we were slightly worried about what Samsung would use on the S3 - mercifully, such paranoia was misplaced. The 8-megapixel camera on this phone is nothing short of amazing, producing detailed, colourful shots and glorious HD video.
"While a few niggles exist to make the overall experience slightly less than perfect, there's no denying that the Galaxy S3 is currently the best Android smartphone available."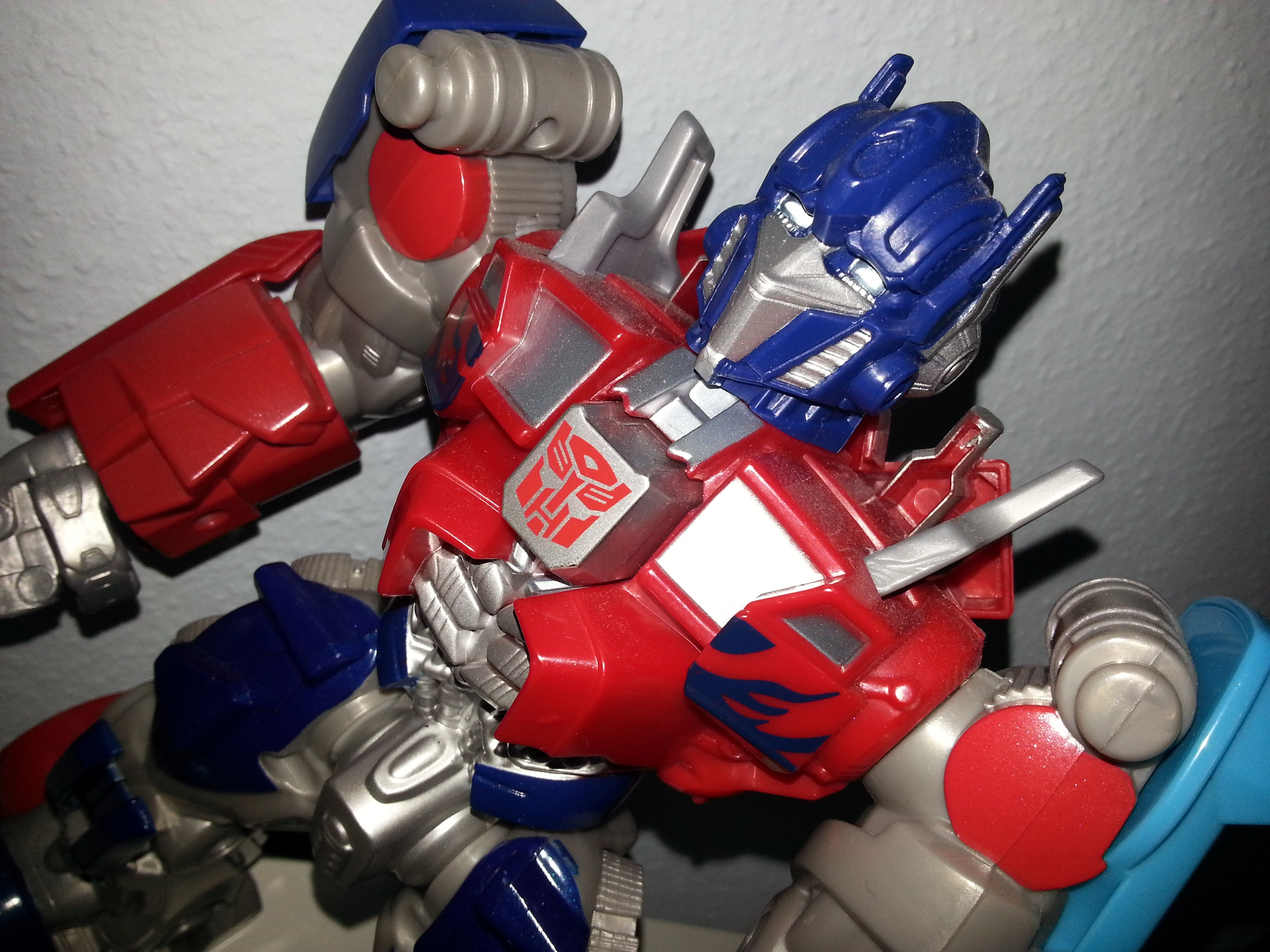 Once you've gotten over the sheer quality of the images and the speed at which the camera snaps shots, you can dig deep into the extensive range of options available. Face detection, Burst mode, HDR and Panorama are all included as potential image capture options. Of course, you can gain access to other effects and editing tools by downloading additional apps from the Google Play market, but as a starting point the Galaxy S3's camera software is a solid base.
Samsung Galaxy S3: The Digital Foundry Verdict
While a few niggles exist to make the overall experience slightly less than perfect, there's no denying that the Galaxy S3 is currently the best Android smartphone that money can buy. It offers an obscene degree of power, a dazzling HD screen, impressive storage options, a light and thin design and one of the finest 'skinned' Android user interfaces yet seen.
It's also an accomplished platform for gaming, thanks to its capable CPU and large, finger-friendly Super AMOLED HD screen. Samsung has clearly gone all out to create the definitive smartphone of 2012, and it's going to take something astronomically special from Apple - or anyone else, for that matter - to unseat it. Your move, Cupertino.
Will you support the Digital Foundry team?
Digital Foundry specialises in technical analysis of gaming hardware and software, using state-of-the-art capture systems and bespoke software to show you how well games and hardware run, visualising precisely what they're capable of. In order to show you what 4K gaming actually looks like we needed to build our own platform to supply high quality 4K video for offline viewing. So we did.
Our videos are multi-gigabyte files and we've chosen a high quality provider to ensure fast downloads. However, that bandwidth isn't free and so we charge a small monthly subscription fee of £4.50. We think it's a small price to pay for unlimited access to top-tier quality encodes of our content. Thank you.
Support Digital Foundry