Sony Xperia S Review
The Ericsson divorce is complete, but does single life suit Sony? Digital Foundry tests the firm's new solo smartphone.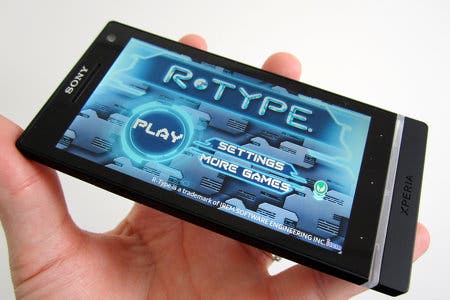 Like most of the tech industry today, Sony's guns are trained squarely on Apple. The company recently revealed its grandiose 'Four Screen Strategy', which covers phones, tablets, PCs and of course TVs, and chief executive Howard Stringer has publicly stated that his aim is to create a platform that can "compete with Steve Jobs". Clearly, Apple's famous founder has the power to influence the direction of consumer electronics from beyond the grave.
Part of Sony's plan is to take full control of its mobile division, which had operated as a joint venture with Swedish telecoms giant Ericsson since 2001. That move was officially completed at the start of this year, and has been given an additional level of credence by the launch of the first solely-Sony mobile phone in over a decade: the Xperia S. There's an incredible amount of expectation piled upon the broad, square shoulders of this Android-powered device: not only does it jettison the Ericsson moniker, but it also marks Sony's dual core debut. Can it possibly deliver, given the high standard of its rivals? We've put the phone through its paces to grant the definitive verdict.
A First for Sony: Dual Core Muscle
Sony Ericsson's 2011 Xperia range was largely built around single core processors. While rivals such as Samsung, LG and Motorola all opted for powerful dual core CPUs, handsets such as the Xperia Play and Xperia Arc S were left with comparatively underpowered innards, denting their desirability in the eyes of consumers and harming their long-term potential. 2012 marks the year that Sony makes the step up, however. A 1.5GHz dual-core CPU beats at the heart of the Xperia S, lending the device silky-smooth performance and a level of responsiveness sometimes absent from the company's 2011 challengers.
Indeed, when benchmarked using AnTuTu, the raw power behind the Xperia S puts it ahead of rival dual-core handsets such as the Samsung Galaxy S2 and LG Optimus 2X, and roughly on par with the Galaxy Note and Galaxy Nexus. Only the Asus Transformer Prime outperforms it, not surprisingly bearing in mind its monstrous quad core CPU. Quadrant - another piece of benchmarking software - actually puts the Xperia S ahead of the Galaxy Nexus. Despite the slightly inconsistent results, one thing is abundantly clear: this phone is packing some serious horsepower.
Of course, in the wacky world of Android, the goalposts are constantly being moved. HTC's forthcoming One X has a quad core processor, and it's reasonable to expect that similarly-powered devices will appear before the curtain comes down on 2012. In that respect, Sony is effectively playing catch-up with the Xperia S, despite its blistering pace when compared to current mobiles.
Boxy Design with a Superb HD Screen
The Xperia S has a 4.3-inch LED backlit display with a fearsome resolution of 720x1280 pixels - enough to warrant the letters 'HD' in Sony's promotional material for the device. With 342 pixels packed into each and every inch of that lush screen, the Xperia S trumps Apple's iPhone 4S when it comes to pure pixel density. While this technological willy-waving will no doubt please diehard Android devotees, all that really matters is that you're left with a display which is almost entirely devoid of jaggy edges and pixellation.
Image quality is slightly less striking, if only because we've been exposed to some amazingly rich Super AMOLED screens of late. While brightness is decent, colours do have a tendency to look a little washed-out, and black areas aren't as deep and convincing as they are on the Samsung Galaxy S2 or Galaxy Nexus - both of which sport AMOLED panels. Viewing angles are also a little disappointing.
Despite the presence of that familiar Xperia logo, this phone represents a fairly dramatic schism from previous phones in Sony's smartphone lineage. The rounded contours and glossy finish of the Xperia Neo and Arc are nowhere to be seen, usurped by a stark and squared-off aesthetic fashioned primarily from matte plastic.
At 128mm tall, the Xperia S is a long device - and needlessly so. The excessive length is down to the transparent band which runs across the phone, near the bottom of the handset. Inside this band you'll notice the three main control icons: Back, Home and Menu - but the touch-sensitive buttons for these are actually located above the strip.
During certain activities - such as an incoming call or when receiving a text message notification - this band of plastic pulses gently with light. Almost too gently, in fact; unless you're in a dimly-lit room, you're unlikely to even notice the effect. Yet this design gimmick adds around 10mm to the length of the Xperia S, making it almost as tall as the Samsung Galaxy Nexus - despite having a smaller screen.
The inclusion of a dedicated camera button is somewhat more welcome, as is the HDMI-out port on the side of the phone. Other notable elements of the Xperia S design include a non-removable battery, a Micro SIM slot (like the iPhone 4S), Near Field Communication and the omission of expandable storage. With 32GB of onboard Flash memory, this isn't the issue it possibly could have been; lest we forget, the Galaxy Nexus only comes with half that amount, and it too also lacks a MicroSD card slot. However, the ability to add additional storage cheaply is a key Android advantage over iOS, and to remove that seems somewhat self-defeating.
"32GB of onboard flash is fine, but the ability to add additional storage cheaply is a key Android advantage over iOS, and to remove that seems somewhat self-defeating."
Software: Old News in a New Suit
Given that Google launched Android 4.0 at the conclusion of last year, one would have expected Sony's most important handset of 2012 to boast the latest version of the operating system. Alas, it is not to be. The Xperia S ships with Android 2.3, which is akin to Apple launching a shiny new iPhone with iOS 4.
The fractured nature of Google's mobile OS - combined with the average manufacturer's affection for cladding Android in their own unique UI - makes this partly understandable. Android 4.0 has also seen a rather slow uptake, meaning that 2.3 remains the most supported version right now. Such dominance brings with it stability and compatibility with a wide range of apps and games - something that 4.0 doesn't have quite yet.
Sony has of course assured potential buyers that the Xperia S - along with all of its 2011 smartphones - will be upgraded to Android 4.0 in the near future, so it's not as if the phone will be permanently saddled with outdated software. Still, it feels odd to position the Xperia S as a market-leading handset when it can't even provide the most up-to-date Android experience.
Gaming: Powerful Hardware Undone by Poor Software
The blistering speed afforded by that 1.5GHz dual-core chip means that the Xperia S makes short work of intense 3D titles, and the striking HD screen offers up the perfect display package for gaming on the go. We tested the phone with a wide range of 2D and 3D games - all freely available on the Google Play marketplace - and came away pleased with the results.
Since the PlayStation-certified Xperia Play was launched at the start of 2011, much has been made of Sony's plans to introduce similar support on its other smartphones. The much-hyped PlayStation Suite - which was reported to allow users to run their favourite Sony games on rival phones - has thus far failed to materialise, and attempts by the company to introduce similar software to Sony devices have been somewhat inconsistent. The Xperia S sadly doesn't buck that trend.
"The first dual core phone from Sony manages to comfortably out-perform a great many of its market rivals with only the quad core Transformer Prime tablet comprehensively beating it."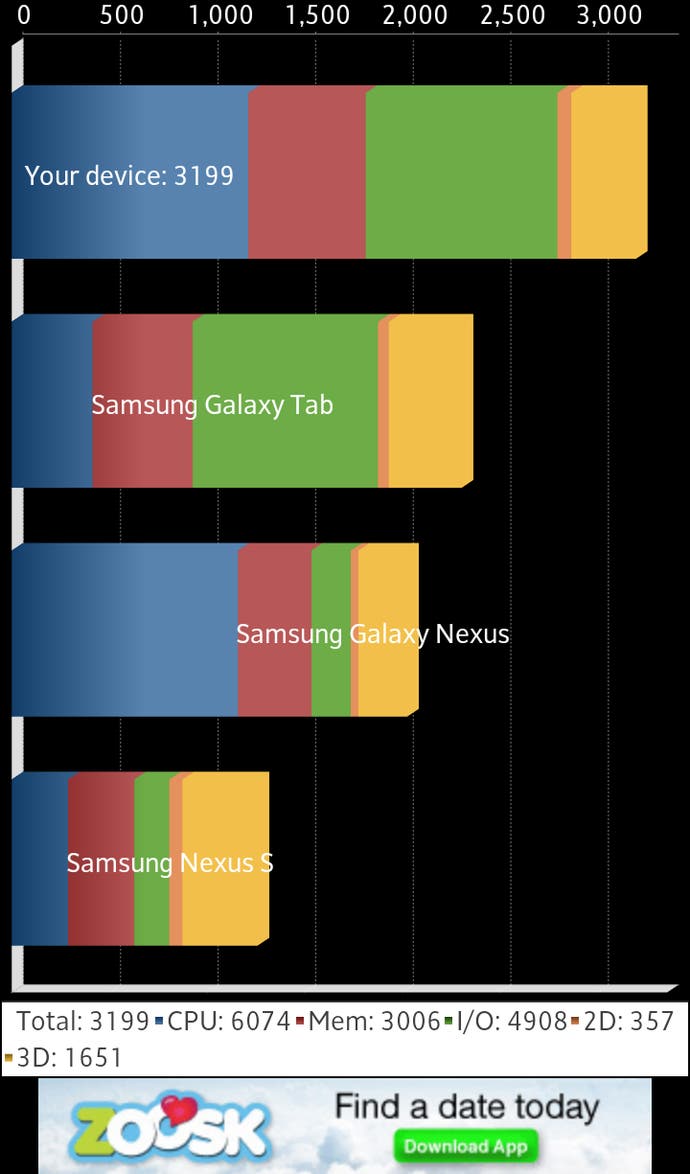 Out of the box, the phone has no support for PlayStation games, but shortly after we switched it on we were prompted to install an over-the-air update. After doing so, a new app appeared with the rather optimistic name of 'Let's Start PS Store'. Clicking the app opened up the web browser, which took us to a page with instructions on how to install the PlayStation Pocket application - the same one that is included as standard on the Xperia Play.
Not an entirely undesirable chain of events you might think, but this process demands that you drop into the Android application settings and enable the installation of 'unknown sources'. Seasoned Android users will already be aware of the benefits of this procedure and no doubt perform it the moment they get a new phone, but to casual users, this could throw up an alarming roadblock. Imagine if you bought an expensive new PC and one of the first things it asked you to do was switch off anti-virus to install a piece of software? It's a ridiculous situation, and one that should never have been presented to the user. It also serves as a stark reminder that although Sony wants to emulate Apple, it has a lot to learn about usability and intuitive software design.
As was the case with the Sony Tablets S and P, games previously bought using an Xperia Play cannot be installed on the Xperia S. If you simply cannot live without a copy of Jet Moto on your mobile phone, you'll have to re-purchase the game using Sony's new PlayStation Store link. Again, this smacks of bone-headed decision-making of the highest order, and only serves to fracture the user experience even further. The average user is sure to be befuddled by the inconsistency; if it's possible to get Angry Birds and Canabalt on the Google Play marketplace, why should you need to load up an entirely different application to download PlayStation titles?
"The Exmor R CMOS technology allows for good camera performance even in low-light situations, avoiding the usual image noise issues and graininess."
Sony's keenness to unify all of its devices under the PlayStation Network banner is commendable, but when the process involves fracturing the user experience of each platform to such an extent that frustration is no more than a menu choice away, one has to question the wisdom of the fabled 'Four Screen Strategy'.
Camera and Video: 1080p Recording From a 12-Megapixel Sensor
Like the Xperia Ray and Neo before it, the Xperia S' sensor is powered by Sony's Exmor R CMOS technology, the same found in the company's well-regarded range of point-and-shoot Cybershot cameras. This type of sensor performs particularly well in low-light situations, avoiding the usual issues of image noise and graininess.
Despite the advertised megapixel count of 12, you can only shoot 4:3 shots at this resolution - 16:9 images are limited to 9 megapixels. Not the end of the world of course, but worth noting if you're a stickler for having the right-sized photos. Regardless of aspect ratio, the images produced by the Xperia S' camera are nothing short of breathtaking. Autofocus allows for tight shooting, and the LED flash is there to assist in those situations when the environment is so dark that the Exmor R sensor can't cope.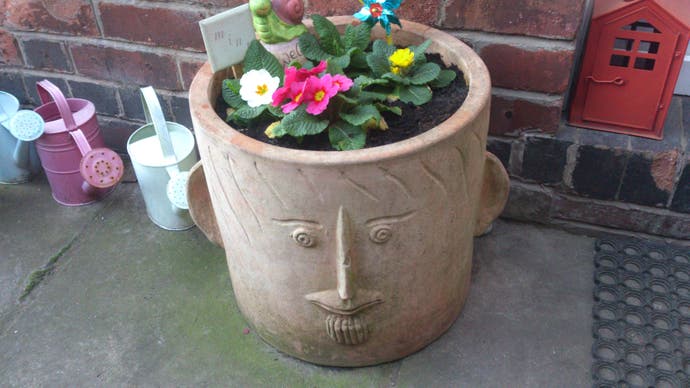 Video recording reveals similarly impressive results. 1080p HD is supported, and the camera does an exceptional job of adjusting focus and metering in a wide variety of different situations. There are times when the autofocus struggles to latch onto the correct subject, but this is usually when the environment is quite busy and other objects are moving in and out of frame.
Sony Xperia S: The Digital Foundry Verdict
"While it delivers in terms of power and screen quality, the Xperia S repeats too many of the same mistakes Sony Ericsson was guilty of last year."
Sony has a lot riding on its success in the Android arena; since transitioning from feature phones with the Xperia X10 in 2010, the company has supported Google's mobile OS to the hilt, and badly wants to position itself as a true rival to the likes of Samsung and HTC. The Xperia S arguably represents the firm's most concerted attempt yet, but it is saddled with a few too many quirks to be considered a frontrunner.
The lack of Android 4.0 is likely to deter hardcore Google fans, while the hit-and-miss nature of Sony's own custom-built UI will have many users scratching their heads in confusion. The phone is also weighted down by unnecessary bloatware applications which cannot be removed - an unwanted throwback to Sony Ericsson's 2011 Xperia range.
While it delivers in terms of processing power and screen quality, the Xperia S repeats too many of the same mistakes Sony Ericsson was guilty of last year; unfocused software and poor integration of PlayStation services being two of the most galling issues. Still, the power behind this device will ensure that it remains a viable contender for the majority of 2012, and the promise of a forthcoming 4.0 update - which could solve many of the ills highlighted in this review - makes this a phone that is worth looking into if you're a dyed-in-the-wool Sony supporter.