Developers rally together to raise money for UK charity
One Special Day raises money for SpecialEffect.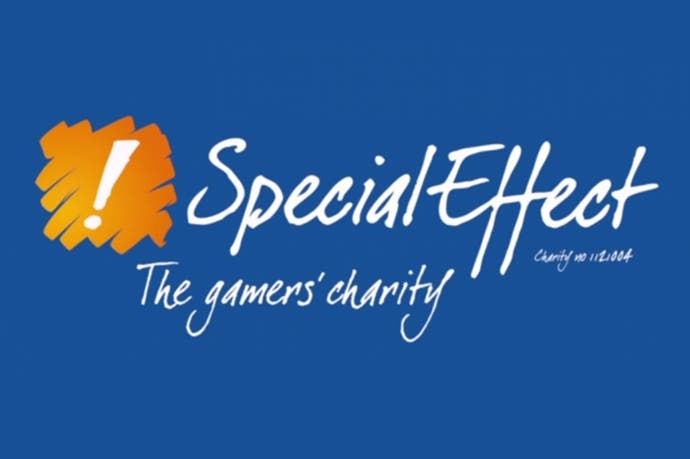 The games industry has joined forces to support severely physically disabled gamers all over the world through charity SpecialEffect's One Special Day event.
Companies including EA, SEGA and Rovio have partnered with SpecialEffect for the charity event, which sees them giving a day's UK profits, for one or more games, to the cause, with some giving their entire global income.
SpecialEffect is a charity which helps severely disabled gamers enjoy the fun and inclusion of playing video games. This includes occupational therapists and technical specialists travelling to gamer's homes to conduct face-to-face assessments and lending customised technology to players, allowing them to partake in the games they enjoy.
The charity also works with developers worldwide to make their technology easier to use for as many people as possible.
"We're here to make sure everyone can join in," said Dr Mick Donegan, founder of SpecialEffect. "For many of them it is the first time in their entire lives that they have been able to truly compete on a level playing field. It is so great to enable a severely disabled person to compete with a relative or friend for the first time."
The One Special Day event is running throughout today with SpecialEffect hoping to raise more than £100,000. So if you buy or make an in-game purchase from any of titles involved, you will be helping the charity's effort.
There will also be a 24-hour Humble Bundle sale from 6pm UK time and a Twitch stream taking place as we speak.
The games included in the charity event are as follows:
PC and Console Games
Dear Esther
Company of Heroes 2
Human Fall Flat
I am Bread
Surgeon Simulator
Stronghold Crusader Series
TerraTech
Mobile Games
Hay Day
Clash of Clans
Boom Beach
Clash Royale
Sim City BuildIT
CSR2, Dawn of Titans
Golf Clash (Android and iPhone)
Bee Brilliant
Hill Climb Racing 2
Songpop 2
Samurai Siege
Fastlane
Rival Kingdoms
Transformers: Earth Wars
Angry Birds 2
Top Eleven
Cut the Rope
King of Thieves
Family Guy Quest for Stuff
Avengers Academy
Word Brain
Build a Bridge
Spider Square
Slingshot Rush
All other Boombit games
Crash Club
Two Dots
Dots and Co
Build Away
Farm Away
World at War: WW2 Strategy MMO
New Star Soccer
New Star Cricket
Kim Kardashian Hollywood
Winterstate
Robocide
Score! Hero
Dream League Soccer
Table Tennis Touch
Best Fiends
Best Fiends Forever
The Respawnables