Trials of Osiris resurrected for Destiny 2 next month
Lighten up.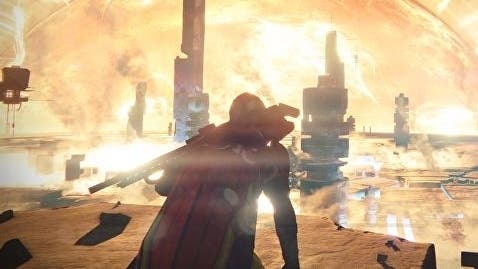 Bungie will resurrect Trials of Osiris, Destiny's toughest PVP mode, within Destiny 2 on 13th March.
This revamped version of Trials looks set to feature plenty of what made the original great: three-on-three teams, power-enabled gameplay, plus the return of classic D1 maps such as Cauldron, Exodus Blue and Anomaly.
Oh, and you can once again dress up like an Egyptian god. The old D1 Trials of Osiris armour will return for your D2 character, and it now glows if you pulled off a Flawless run that week.
Thematically, the return of Trials now makes sense - players have been dumping materials into a beacon on Mercury which will create a new Lighthouse to host the activity.
But in a new developer diary, below, Bungie has also talked a little of why Trials has taken so long to return - namely, that it needed the right balance of weaponry and maps to make it happen.
Trials of Osiris was last held back in 2017 within D1, though short-lived successor Trials of the Nine did feature in D2 for a while. This was a four-on-four mode without power levels, and it never caught on in the same way.
One of my fondest memories of D1 was finding some help to get me to Trials of Osiris' Lighthouse - a location reserved for those who won a set of Trials matches flawlessly, with not a single round lost. It was a near-mythical location for much of the original game's playerbase, and one I was desperate to seek before Trials of Osiris was switched off for good.