Destiny player finds way to access future DLC area
Jump for joy.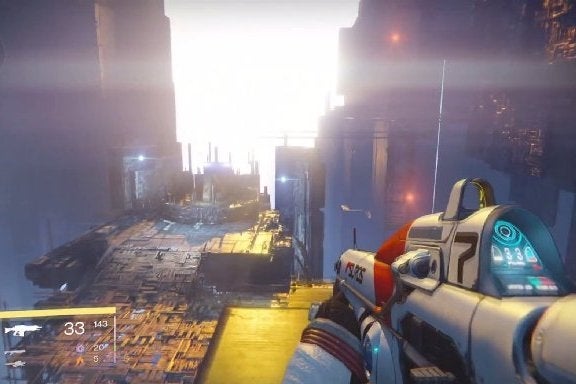 A thorough Destiny player has stumbled upon a new area that appears to be meant for the House of Wolves DLC, due in 2015.
YouTuber Nowise10 details in the following video how they got to the Terminus stage on Venus, which believed to be where the level 22 DLC story mission The Citadel takes place. "Ascend to the top of the Vex stronghold on Venus and assassinate the Wolves' Kell," noted the description that was leaked last month.
Basically, you need to go to the Juncture at the Citadel on Venus. From there you'll have to follow a series of triple jumps on narrow beams until you can access a gravity lift and be taken to a brand new area devoid of enemies, but containing three dead Ghost robots to collect. Two of the Ghost locations are noted in the video, while the other's placement is depicted in the following image.
It's believed that this area will be populated by foes before the House of Wolves expansion is released, but if you'd like to just take in the scenery, feel free to follow in Nowise10's footsteps and tinker about this brave new world.
We've contacted Activision to see if it can confirm that this is indeed the location of the upcoming DLC mission. We're also curious if it will patch access to it now that the cat's out of the bag. We'll update as we find out more.