Destiny: Guardians is a Korean version of Destiny 2 with a new microtransaction merchant
Won and done.
Bungie is launching a new version of Destiny 2 for South Korea. It's named Destiny: Guardians, is exclusive to PC, and launches on 5th September.
The game includes all Destiny 2 content released so far up to and including this September's Forsaken expansion, Invent reported. It also includes a new microtransactions merchant.
Destiny: Guardians' new shop character has been designed specifically for this Korean version. Her name is Yuna, and she will act as Korean players' merchant for the real-world money service Eververse. Here you'll be able to obtain XP boosts, weapons and armour.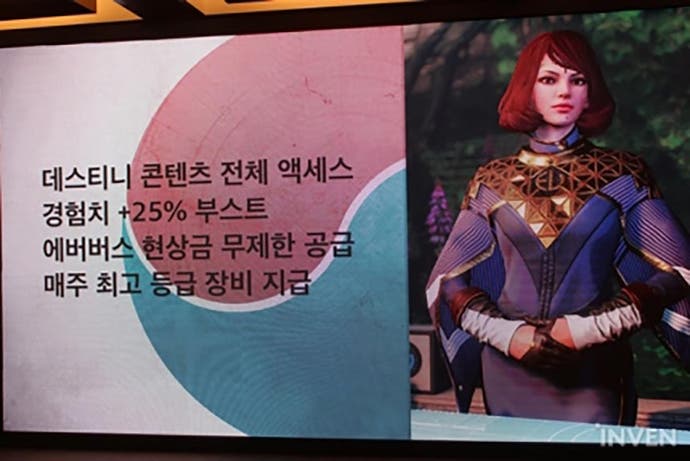 There's some suggestion in the below video from popular Destiny 2 YouTuber xHOUNDISHx that Bungie, during its announcement presentation to press, said the equipment on offer will include gear at the "highest level of equipment". This would suggest a real break from Destiny 2 in the West, where Eververse just about keeps itself within the realm of offering cosmetic and time-saver rewards only.
[UPDATE: On closer inspection, this appears to relate to the type of gaming experience offered by Korean internet cafes known as 'PC bang', where you can go and play games for a small hourly fee.]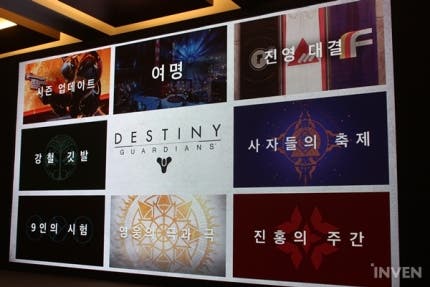 Destiny: Guardians will run on separate Korea-only servers. PC players in Europe and North America, for example, will not get matched with the Guardians version of the game.
We've asked Activision for more information. There's no suggestion any of this could impact the main Destiny 2, however.
One other point of note - the Destiny: Guardians presentation included mention of the franchise's once-regular Halloween event Festival of the Lost, which has yet to make an appearance in Destiny 2. It now looks set to arrive again this October.
Future Destiny 2 content will then drop simultaneously in the main Destiny 2 and Destiny: Guardians.
For a look at the game running, here's Gambit mode from Destiny 2's upcoming Forsaken expansion as it appears in Destiny: Guardians.