Destiny 2 Chaperone quest steps: How to complete the Holliday Family History quest
How to unlock The Chaperone in Destiny 2.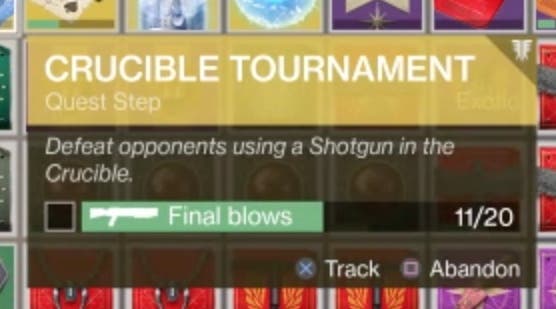 Destiny 2 The Chaperone is an Exotic quest introduced in the Forsaken expansion.
After receiving the Holliday Family History quest in your Pursuits, it's then to the Crucible to start completing it.
Unlike most Exotic quests - such as the Ace of Spades - there isn't a huge amount of legwork required in unlocking this, which makes a nice change.
How to get the Destiny 2's The Chaperone
In brief, the Chaperone quest unfolds as follows:
Visit Amanda Holliday after receiving the 'Holliday Family History' quest from any activity
Get 20 Shotgun Kills in Crucible
Get Arc, Solar and Void Kills in Crucible
Get 20 Guardian kills in Gambit
Return to Amanda Holliday to receive The Chaperone
Thanks to AE86LevinTrueno on reddit and Aztecross Gaming for filling in the gaps of the above steps.
Getting the Destiny 2's The Chaperone and Holliday Family History quest step-by-step
First, you must get the 'Holliday Family History' Pursuit to drop. This is a random reward from pretty much any activity or bounty completion - so keep playing an eventually it'll appear in your Pursuits.
Once you get it, your first instruction is to visit Amanda Holliday. She's the ships vendor in the Hangar part of the Tower. You may have not had much need to go there recently, so if you're uncertain where to go, turn left where you first spawn into the Tower, then go straight ahead when you arrive in the Hangar to find her.
The first step is to get 20 Shotgun Kills in Crucible. This is pretty straightforward, and can take as many matches as required. If you are struggling, then remember though Shotguns can take out a player in a single shot, you have to get pretty close. Use the radar, see where opposing players are coming from, and surprise them round corners for easier kills.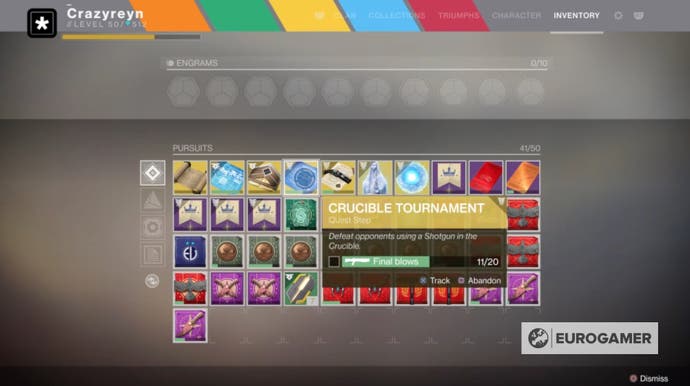 Next, you have to get kills from the game's three elements - Solar, Arc and Void. This can come from any source, whether it's from elemental weapons or your sub-class ability and Super.
Be aware that any deaths during the match decreases your progress, but when you 100% a particular element, it will be locked and won't go down again (thanks to Soracaz on reddit for the tip). So if you want to make things a little easier, focusing on one element at a time might be wise.
---
The Season of the Deep is here alongside the Into the Depths quest. You can know go fishing too! Don't forget to keep an eye on the Lost Sector and King's Fall challenge rotation schedule!
---
Finally, you have to get 15 Invasion kills in Gambit. What this means is you need to kill any opposing Guardian in Gambit mode - whether they are invading your side, or you're invading theirs (unlike the one-sided and slightly confusing Ace of Spades requirement).
If you're struggling here, then as soon as the Invader alarm sounds, then drop what you are doing and look for the opposing player. If you can see them before they spot you, then try and flank for the kill.
Otherwise, invade the opposing team's area when you have a Super ready to go, and you'll probably get at least a kill or two every time.
Once done, return to Amanda Holliday and you'll receive The Chaperone as your reward. Congratulations!