Demon's Souls goes offline on 31st May
Atlus turns off the lights in the US.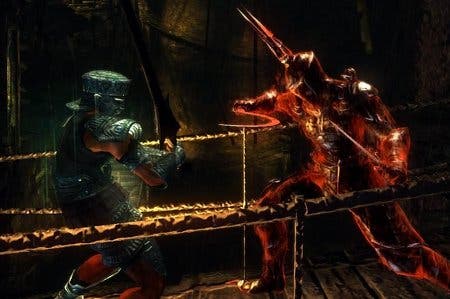 From Software's pioneering action RPG Demon's Souls goes offline on 31st May, three years after it first launched, US publisher Atlus has announced.
As reported by Game Informer, its core single player element will be unaffected though the various multiplayer features will no longer function.
"It has been a tremendous honor and privilege for all of our staff at Atlus to have been involved with so innovative and groundbreaking an interactive entertainment experience," read a statement from the publisher.
"It was also of the utmost importance for us to sustain the game's online experience as long as possible, even beyond the point at which sales could help to offset the expense. Regrettably, the online servers cannot be sustained forever and now the end draws near.
"Thank you to the unparalleled passion and support of the Demon's Souls community throughout these last two and a half years. The online adventure may end soon, but the memory of it - just like that of every boss strategy, every level floor plan, and hidden secret - lives on in the gamers for whom the game was so special."
It plans to hold two separate World Tendency events next month to mark the occasion - from 1st-15th May and 16th-31st May, based on fan voting. It also encouraged all existing players to get online on closing day.
We've asked European publisher Namco Bandai whether servers on this side of the Atlantic will remain open. Look out for an update soon.
While Demon's Souls might be winding down, its spiritual successor Dark Souls is still in rude health - an expanded PC edition arrives on 24th August.