Def Jam Rapstar studio 4mm Games "on hold"
"We're rather starved for money."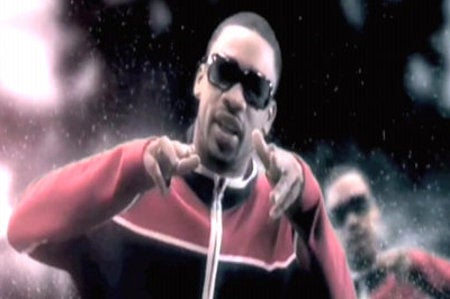 The future of Def Jam Rapstar developer 4mm Games is effectively "on hold" due to deep financial troubles, its founder has revealed.
4mm Games is currently out of funds to work on new projects and faces an impending $8 million (almost £5m) lawsuit from music label EMI over alleged unpaid music royalties.
"We have not got any new funding and obviously we need to resolve everything with Rapstar. And we've also got to eat," 4mm Games founder Jamie King told Games Industry. "I get very annoyed at times, I would like there to be a way out of it but I don't know if that's going to happen."
King blamed Def Jam Rapstar's comparative lack of success on a number of factors.
"We didn't get accepted into the Kinect launch window," King explained. "We met everyone and it took a long time to get a publisher of note. And that meant we couldn't get product code. That meant we couldn't test the servers so we had months of delays there."
"And when we did a deal with Konami we needed multiple SKUs and we weren't given as much time on the Wii as we warned them we needed and it showed." King explained the project needed more time and money attached, as well as better curation for the game's user-generated content.
"We had very high hopes for it, but it needed deeper pockets and a five to 10 year vision. Karaoke music games have a long tail but we didn't have any control over it when it was published and we couldn't do anything about support on the website.
"It broke my heart when it just got turned off. It didn't get the love, there were no community managers, the videos were taking a long time to get rated. It's business, I get it, we were very ambitious with the amount of funds that we had."
The 4mm Games team are currently "off working elsewhere" while King waits for further funds to materialise. King is currently working with a marketing agency, but remains proud of 4mm's work.
"I will forever be dead proud that I got to make a hip-hop music game with Def Jam and make a complete knob of myself in front of people like Kanye West," he concluded. "I can't rap, it was terrifying."