Deep sea exploration game Iron Fish due in Q1 2016
Playable this weekend at EGX.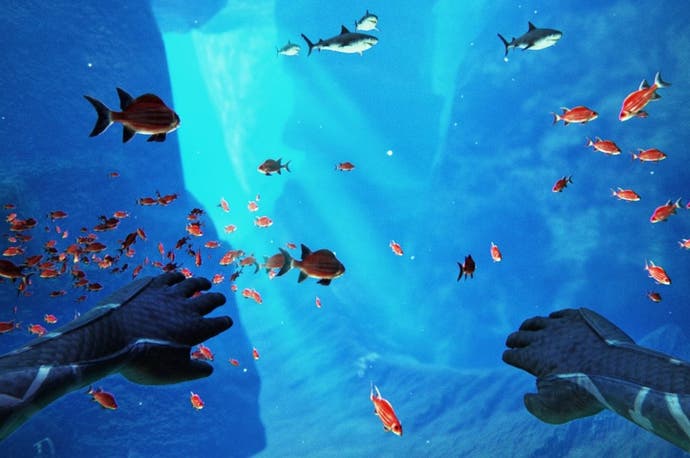 Spooky subterranean exploration game Iron Fish has a nifty new trailer showing us some deep sea gameplay along with a newly announced Q1 2016 release window. It was previously slated to arrive later this year.
Developer Dean Edwards has described Iron Fish as a "psychological deep-sea thriller that challenges players to navigate the dangers that lurk at the bottom of the ocean, where humans no longer have the upper hand."
The game's story will "blur the boundaries between science and the supernatural" as you explore sunken civilizations, and players will have to use tools like flares and sonar radars to navigate the oceanic abyss. Along the way you'll have to evade predators, lest you end up shark chow.
Iron Fish will be playable exclusively at EGX in Birmingham this weekend, should you be attending.