Death Inc. back from the dead with $10 paid alpha
November 2013 release for full game.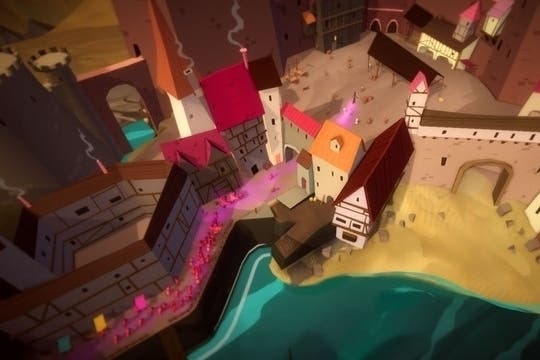 Death Inc., the PC RTS whose Kickstarter failed earlier this year, is back from the dead.
Developer Ambient Studios, made up of former LittleBigPlanet, Fable and Burnout creators, has launched a paid alpha, giving those who fork out some cash access to an early version of the game.
You can pre-purchase Death Inc for $10 on the official website. The full game will be released in November 2013 for £14.99/$19.99.
Ambient said those who pay now will get special pre-purchase-only development builds and access to secret forums.
In Death Inc. you play Grim T, Livingstone, a freelance reaper who sets about 1660s England spreading the plague. The gameplay is action strategy with elements of god sim and business sim. You paint your orders onto the land, ordering your infected minions to assault serfs, wenches and noblemen.
Ambient director Jonny Hopper said: "We were overwhelmed by the support we received during our recent Kickstarter campaign.
"Despite the fact we didn't reach our initial target, we did raise support of over £122,000 - that's a tremendous amount of support which has given us the confidence to push on.
"Doing it ourselves has also given us the freedom to give more back to the community. Players who pre-purchase the game now will be able to join us on this incredible journey as Death Inc. helping us shape it into the game we know will be enjoyed by the world over.
"The tiered nature of Kickstarter meant it made sense for us to limit alpha access to players who pledged $40 or more; now everyone who supports us will get immediate access to the game through until the final version later this year."