Ex-LittleBigPlanet devs form Kickstarter for RTS/god game Death, Inc
"A combination of every Bullfrog title you liked mixed with Katamari and Pikmin."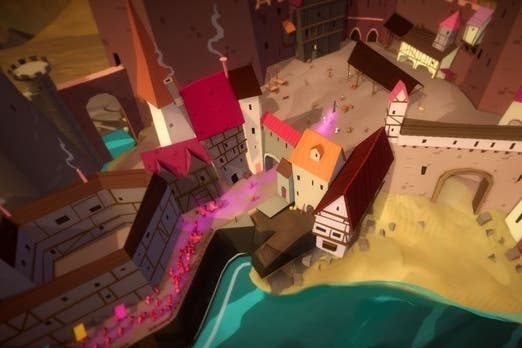 11 developers from Media Molecule, Lionhead, and Criterion have formed the indie outfit Ambient Studios in Guildford, where it's debuted its maiden project Death, Inc. on Kickstarter.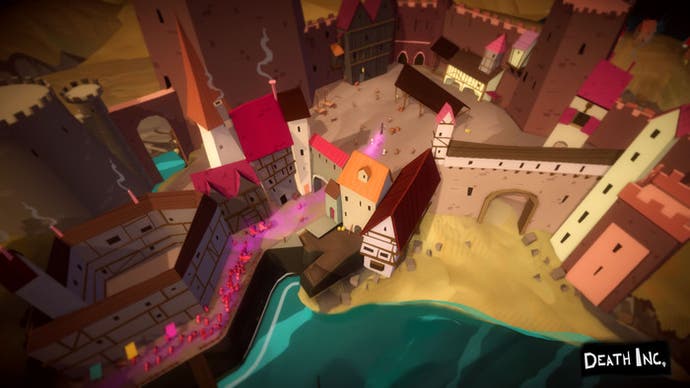 A mix of RTS, god game and business simulation, Death, Inc. is described as "a combination of every Bullfrog title you liked mixed with Katamari and Pikmin" by lead artist Jon Eckersley. It will put you in the cloak of freelance reaper Grim T. Livingstone as he spreads the bubonic plague throughout 1660's England. The quirky premise reimagines the bubonic plague as basically a zombie virus with your terminally ill horde set to want to infect anyone and anything that they can get their grubby little germs on.
Interestingly, you'll control your units by "painting" brush stroke i.e. drawings paths. This is meant to avoid the drudgery of painstakingly selecting units and telling them where to go. Instead you can split your army up to attack a mob in a pincer-like movement with a mere two strokes. You'll also be able to draw small circles to tell your units to scatter - a command more RTS games could use.
Death will have more than just dying people in his arsenal and you'll also be able to sabotage your opposition with plague rats, exploding livestock, a norovirus brunch, or reign death from above with a literal pigeon pox.
The first 1500 pledges of £10 towards Death, Inc. will receive a digital copy of the game upon its October release on PC and Mac. After that the price will rise to £15. Early backers of £25 or more will have a villager named after them in the game as well as gain early beta access in August, while £50 backers will receive a boxed edition with Death, Inc.-themed playing cards and early access to the alpha in June.
As of writing this, Death, Inc. has raised £16,893 towards its £300,000 goal with 29 days left before its 6th March deadline.