Deadly Premonition: The Director's Cut hits PS3 in April
Boxed version includes 30-day PlayStation Plus trial membership.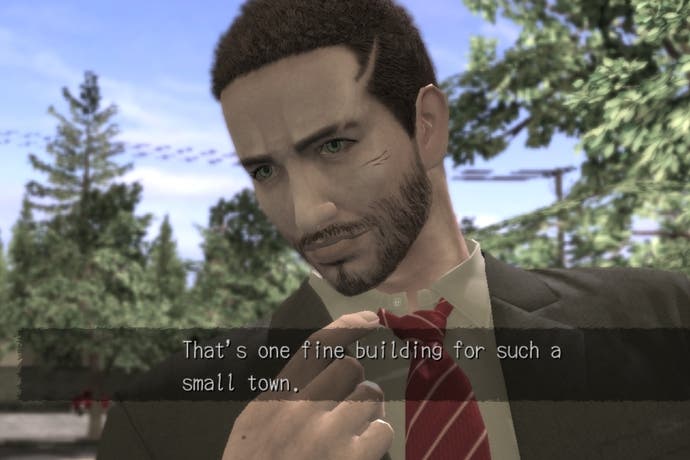 Suspense horror action game hybrid Deadly Premonition: The Director's Cut hits PlayStation 3 on 26th April 2013, Rising Star Games has announced.
There are pre-order bonuses available at the likes of GAME, Amazon and independent retailers.
The boxed retail version of the game includes a 30-day trial membership of PlayStation Plus. Rising Star is working with Sony on a digital pre-order incentive exclusive to Plus members.
The Director's Cut includes a new scenario, designed by game director Hidetaka "Swery" Suehiro, HD textures, improved controls and downloadable content.
You play special agent Francis York Morgan who investigates the murder of a young local beauty in a small American town. Think Twin Peaks meets make-no-sense magic land.