Dead Rising 4 is getting new two new difficulty modes and a timed demo
Along with five Street fighter costumes.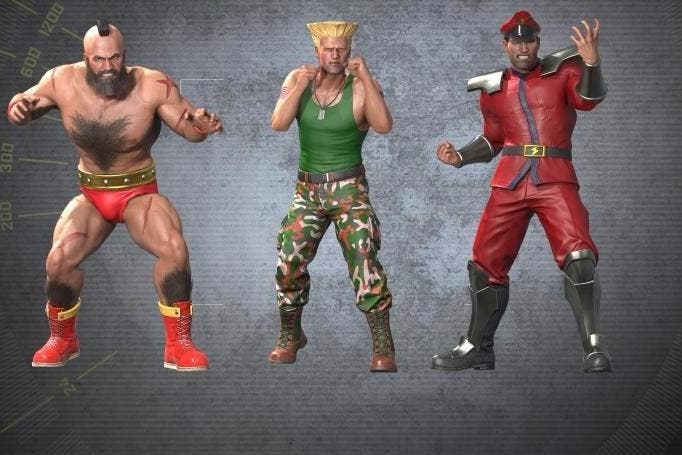 Dead Rising 4 will receive two new difficulty modes, Hard and Ultra-Hard, upon its next update on 30th January.
These will make the game more challenging as weapons will break faster and food won't restore as much health. Finishing the game on either new difficulty will unlock a new Achievement ("Chopping Spree" and "Biters Remorse").
Additionally, the patch will include five new Street Fighter costumes, including outfits for Cammy, Guile, M. Bison, T. Hawk and Zangief. You can see four of these below: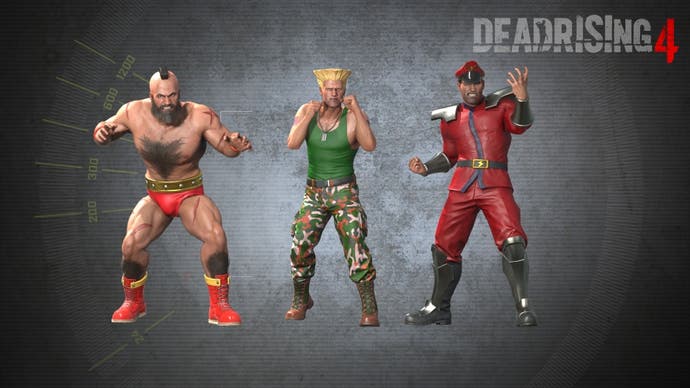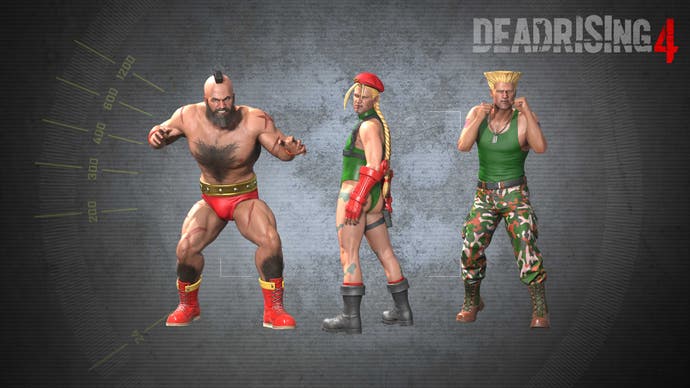 This is all well and good for those who already own the game. But what about those on the fence about Capcom's open-world zombie affair? Well they're in luck too, as Capcom is releasing a one-hour timed demo on 31st January for Xbox One.
Your progress from the demo will carry over into the main game, and both single-player and multiplayer content will be available in this timed trial.