Some of Dead Rising's most hardcore fans are upset Frank West has a new voice
#FansRising.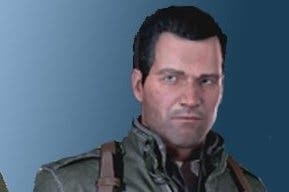 There's an uprising among ultra hardcore Dead Rising fans - no, not the undead.
Some of the zombie franchise's most fervent fans are upset at a change in voice actor for lead character Frank West.
You remember Frank - he's the chap with the camera and baseball bat you played in Dead Rising 1. He initially sat out Dead Rising 2, although later also starred in its Case West DLC and the full Dead Rising 2: Off the Record version.
Now he's back for Dead Rising 4, some years later. He's tougher, more experienced, and has with a different voice.

In Dead Rising 1, Case West and Off the Record, Frank was voiced by Terence J. Rotolo, an accomplished movie stuntman with a long CV of TV and voice acting roles.
Now, a whopping 693 people have signed a Change.org petition to restore Rotolo as Frank West, rather than the currently-unannounced new voice actor.
Fans suspect Capcom has noticed the campaign - the developer has been removing messages on its social media pages designed to raise awareness, many of which are tagged with #FansRising or #RealFrankWest.
Dead Rising have issued a call to arms on the series' Reddit, and reached out to Rotolo for his help. For his part, Rotolo appears interested in returning, and has shared the petition himself.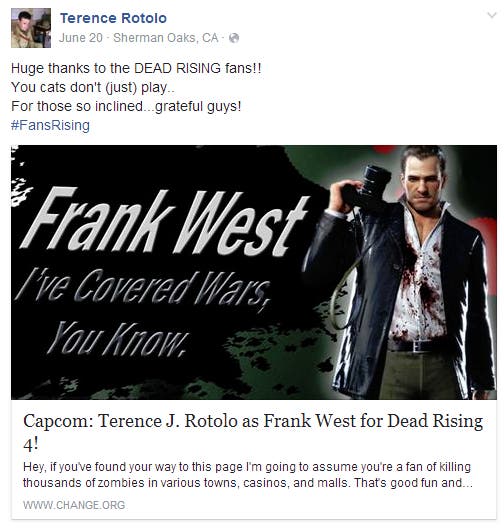 We've contacted Capcom to find out its thoughts on #FansRising.
As for Dead Rising 4 itself? "It's a good zombie game, but maybe not a good Dead Rising," we thought on seeing Dead Rising 4 in action last month.