Dead or Alive Facebook page says Xtreme 3 won't head west
And, predictably, fans are upset.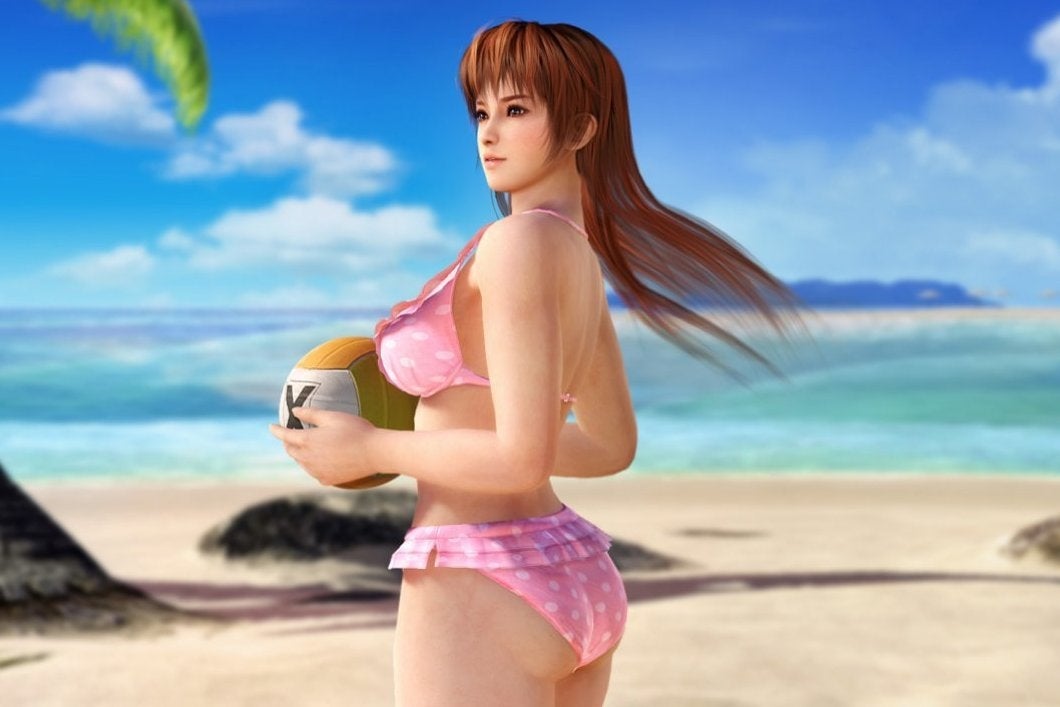 It looks like Dead or Alive Xtreme 3 will not be released in the west.
Comments on the official Dead or Alive Facebook page indicate Dead or Alive Xtreme 3, due out on PlayStation 4 and Vita in Japan in February 2016, will not come out in Europe or North America.
The comments are a little muddled, but suggest publisher Koei Tecmo has opted against bringing the game out on these shores because of "issues" regarding the representation of women in video games.
Dead or Alive Xtreme 3 is a beach volleyball spin-off from the fighting game series, and features bikini-clad women characters. The video, below, gives you an idea of what it's about.
The Team Ninja-developed series has come under fire for its depiction of women. In March, a prominent Dead or Alive tournament organiser recommended a soft ban on "over-sexualised" character costumes in a bid to improve Dead or Alive's image as little more than soft porn in video game form. Costumes include the Bath and Bedtime DLC, which dresses up Dead or Alive's various female characters in bath towels, nightgowns and pyjamas.
Here are the comments on the Dead or Alive Facebook page:
Predictably, the comments were met with anger by Dead or Alive fans who had expected the game to head west.
Team Ninja has in the past pointed to a "cultural barrier" between Japan and the west, and, back in 2011, suggested it would dial back the series' notorious fixation with virtual breasts. In Dead or Alive 5 you can unlock an "OMG breast motion" option in the menu, which does what you'd expect. So it doesn't look like the developer managed it.
We've asked Koei Tecmo's UK office for clarification.