DC Universe Online free-to-play changeover date
SOE ditches subscriptions next week.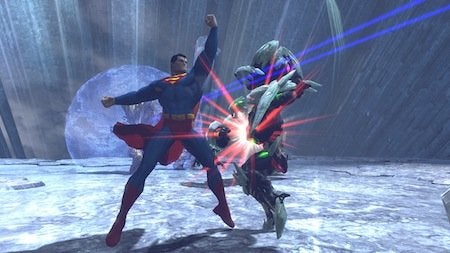 Superhero MMO DC Universe Online goes free-to-play from 1st November, Sony Online Entertainment has announced.
SOE stuck the pin in the calendar via a live web stream last night. The date applies to both the PC and PlayStation 3 versions.
For a full run-down of how the new pay structure works, check out the detailed guide on the game's official site.
And for an explanation as to why SOE has made the move away from subscriptions, take a look at our recent interview with executive producer Lorin Jameson.