DC Universe Online coming to Xbox One
PC and PS4 versions get cross-play.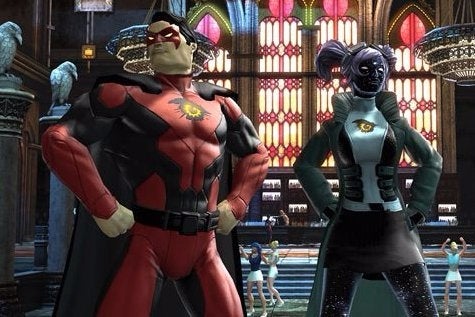 Remember DC Universe Online, the PlayStation and PC superhero MMO made by the developer formerly known as Sony Online Entertainment? It's coming to Xbox One.
Daybreak Games, the studio that rose from the ashes of SOE, announced the Xbox One version last night as part of DCUO's five-year anniversary. It's out this spring, the developer said.
Also announced is cross-play between the PlayStation 4 and PC versions, which launches the week of 25th January. The Xbox One version does not feature cross-play, Daybreak added. It has its own server, and you can't transfer characters from the PC or the PS4 versions over to Xbox One.
Now independent, Daybreak is free to release its games for Xbox platforms. The developer is also behind the PC survival zombie hit H1Z1, which is expected on consoles at some point, shooter Planetside 2, as well as the Everquest series.