DayZ creator Dean Hall's new studio is called RocketWerkz
Initially based in Dunedin, NZ.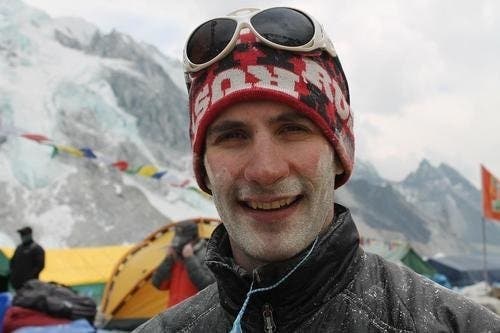 DayZ creator Dean "Rocket" Hall has announced his new studio, RocketWerkz.
Hall made the announcement on Twitter.
Looking for programmers, artists, etc... for my new studio @RocketWerkz. These roles initially based Dunedin, NZ. Email yolo@rocketwerkz.com

— Dean Hall (@rocket2guns) December 9, 2014
Hall, who created the successful DayZ mod for Arma2 studio Bohemia Interactive, is moving back home to New Zealand to set up his own company.
In June Hall told Eurogamer he had already started hiring people for his new studio, and that it had a name. "I do have a name but I haven't registered the trademark so I don't want to say what it is," he told us at the time. "It's got Rocket in it, I'll say that much."
DayZ began life as a mod for military simulation Arma 2, but has since gone on to top the Steam charts as a standalone Early Access title. In February 2014 Hall revealed his intention to leave the Czech Republic-based Bohemia and step down as leader of DayZ at the end of the year. Hall had told Eurogamer he hoped to establish the Valve of the South Pacific. "I want to make a Valve in the South Pacific," he said, "if Valve focused on making games and not making Steam."
Hall said he admired Valve's approach to making games, as well as the way the studio behind Team Fortress 2, Left 4 Dead, Dota 2, Counter-Strike and Half-Life goes about hiring talented developers.
"Gabe Newell is always looking for really good modding teams," Hall said.
Meanwhile, a new DayZ live-action fan film has caught the eye.
The video, below, asks: "What if DayZ had better graphics? Well see for yourself!" It's the work of Anton Carlsson of FireFilms Productions, and is well worth a watch if you're into the zombie survival MMO.