Dark Souls PC for Steam, extra content for console
Still Abyss hard.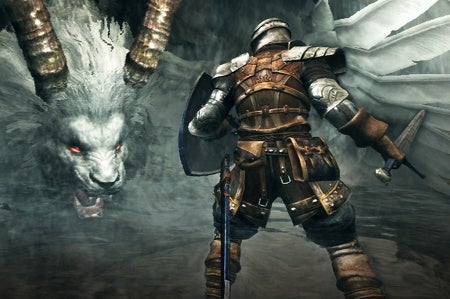 That settles it - Dark Souls PC will be available on Steam, and the game's extra content will be offered on console. Whether or not either would happen have been lingering questions surrounding the desktop release of From Software's celebrated action role-playing game.
The extra content is the Artorias of the Abyss expansion, which adds more areas, bosses, enemies, NPCs, armour and weapons.
Artorias of the Abyss will cost 1200 Microsoft Points on Xbox 360, and $15 on PS3. It will be released sometime this winter, according to IGN.
The PC version of Dark Souls is called the Prepare to Die Edition, and it comes out on 24th August. There's a Games for Windows - Live version that will be sold in shops.
Dark Souls, which launched on PS3 and Xbox 360 last autumn, was one of the best games of 2011. By design, it's difficult, but it's also incredibly rewarding as a result.
"If role-playing is to put you in the boots of an adventurer in a strange land and let you pick your path through it, then Dark Souls is a great role-playing game," wrote Eurogamer's Dark Souls reviewer Oli Welsh.
"If action is to test your skill in thrilling situations, then Dark Souls is a great action game. If adventure is to surprise and mystify you and invite you to uncover the secrets of a forgotten world, then Dark Souls is a great adventure game."