Dark Souls 2 season pass owners warned off buying latest DLC from PSN
UPDATE: DLC has now been linked to PS3 season pass.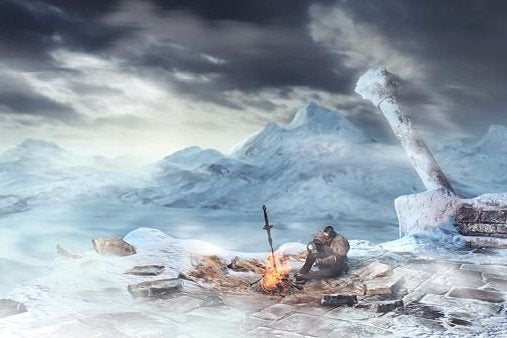 UPDATE: Bandai Namco has told Eurogamer the Crown of the Old Iron King DLC has now been linked to the Dark Souls 2 season pass on PS3.
The DLC should now show up as free to download for season pass owners.
ORIGINAL STORY: PlayStation 3 owners who bought the £19.99 Dark Souls 2 season pass are upset because they're unable to download the Crown of the Old Iron King DLC without paying for it.
Customers are complaining about the issue on the PlayStation forum and on the Dark Souls Facebook page, where publisher Bandai Namco apologised.
The problem is the result of someone failing to link the Crown of the Old Iron King DLC, the second chapter in the Lost Crowns DLC trilogy, to the PlayStation Network season pass. It means that currently the new DLC only appears as a DLC to buy for £7.99 - a day after it went live.
"For those who have purchased the season pass, please do not purchase the DLC," Bandai Namco said in an update sent to Eurogamer.
"We are working on enabling the link so you can download the second DLC automaticaly on your console.
"We are sorry for the inconvenience and ask you for a little bit more patience to enjoy the obscurest and most wicked pits in the Dark Souls 2 world."
Anxious Dark Souls fans have expressed their anger already. One Reddit user, Legacy_Raider, said: "Brilliant, those of us who showed dedication to the company by buying a season pass are shafted even more. Bad enough it's the day after release for all other consoles so that you get spoilers on everything, but it's delayed even further because of technical incompetency."
Sony Computer Entertainment Europe has said it is investigating the issue. With PSN maintenance scheduled for today, season pass owners may have to wait until after it's finished - set for 5am UK time Friday - to play the DLC. PC users appear unaffected.