Cyberpunk 2077 GOG rewards: How to claim Witcher themed gear on all platforms
How to claim digital rewards for Cyberpunk 2077.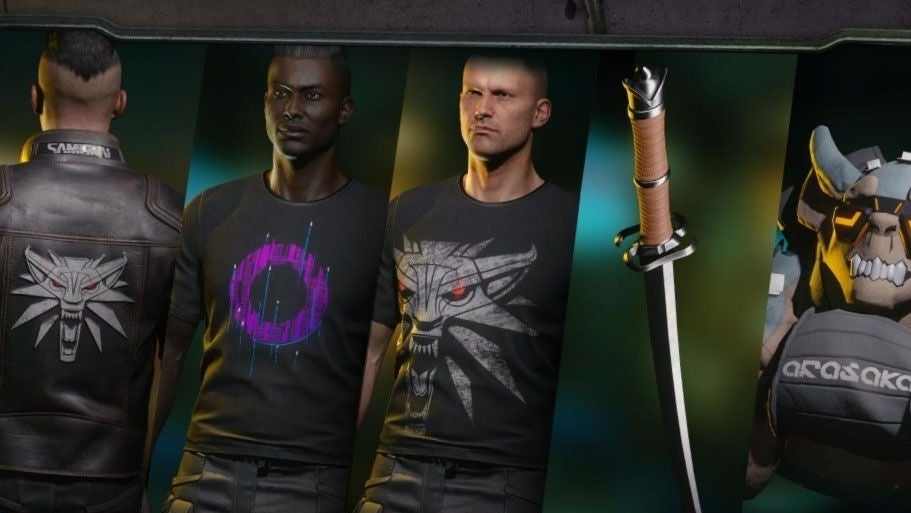 With the release of Cyberpunk 2077 comes a host of digital goodies, including registration rewards and Cyberpunk 2077-themed items for Gwent: The Witcher Card Game.
For simply purchasing the game, you'll be able to download the original score, sourcebook and other rewards. If, however, you register your copy of Cyberpunk 2077 with GOG, you'll be able to access some special rewards themed around The Witcher.
Before venturing further, it's important to note that to access these rewards you'll need a GOG account and, ideally, GOG Galaxy, so, if you don't have a GOG account, it's a good idea to set one up first.
On this page:
For more help with Cyberpunk 2077, we have pages on life paths and attributes.
GOG rewards for Cyberpunk 2077 explained
Cyberpunk 2077 comes with a host of digitally rewards that can be accessed by connecting whichever platform you're playing the game on to GOG Galaxy. This includes a range of in-game items, including:
Black Unicorn blade
Galaxy T-Shirt
Shupe the Troll Plushy
Wolf School Jacket
Wolf School T-Shirt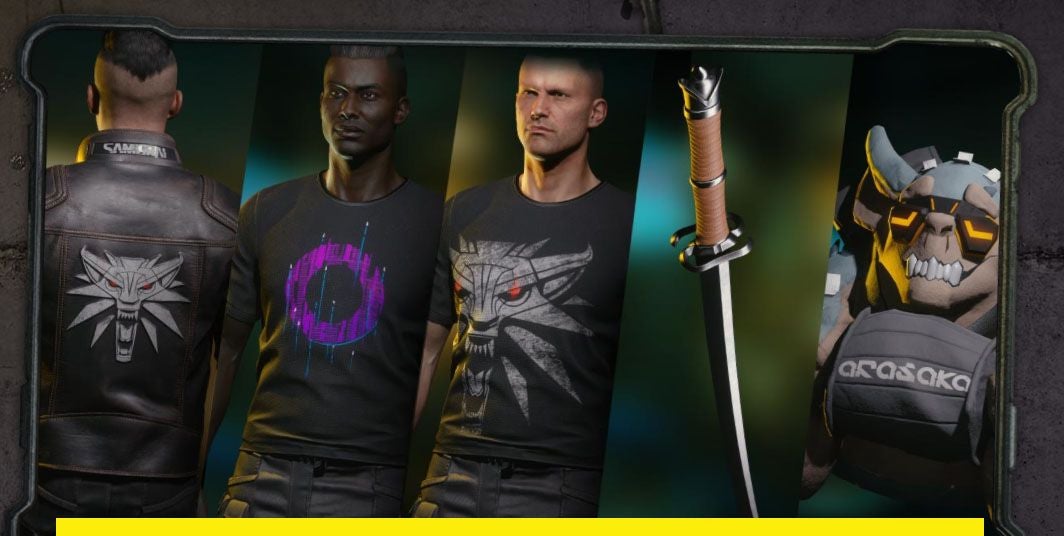 Once you've downloaded these rewards, you'll be able to find them in the stash in V's apartment.
Remember - if you want to claim these items, then you need a GOG account first! There is also no deadline on when you can download these rewards, so there's no need to prioritize downloading them.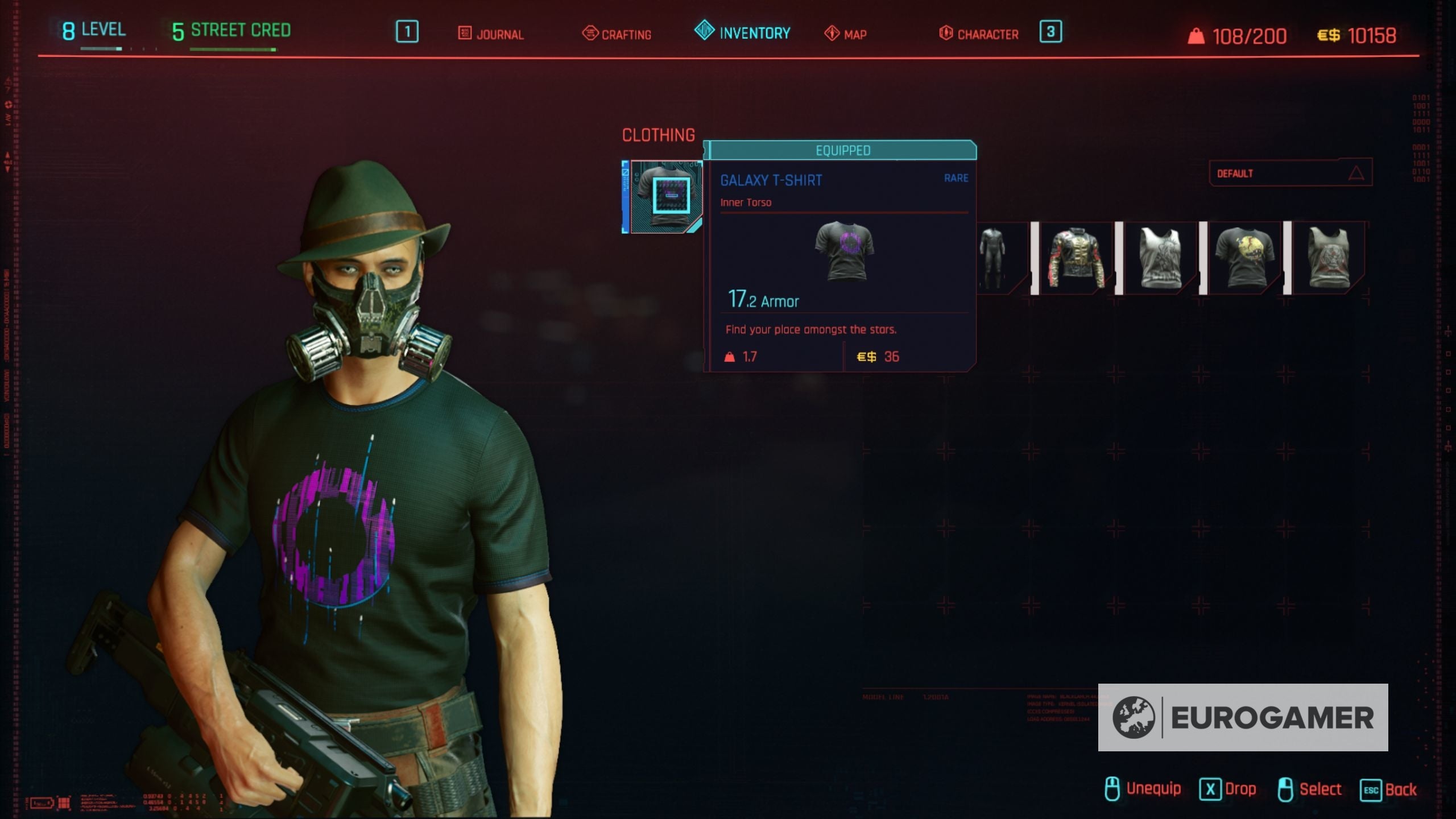 It's also important to note that you can only register one copy of Cyberpunk 2077 My Rewards to one GOG account at a time. You can, however, connect multiple copies of Cyberpunk 2077 from different platforms, both the PC and Xbox One for example, to the same GOG account.
Don't forget to check 'My Rewards' in the coming months, because there are plans to release more rewards.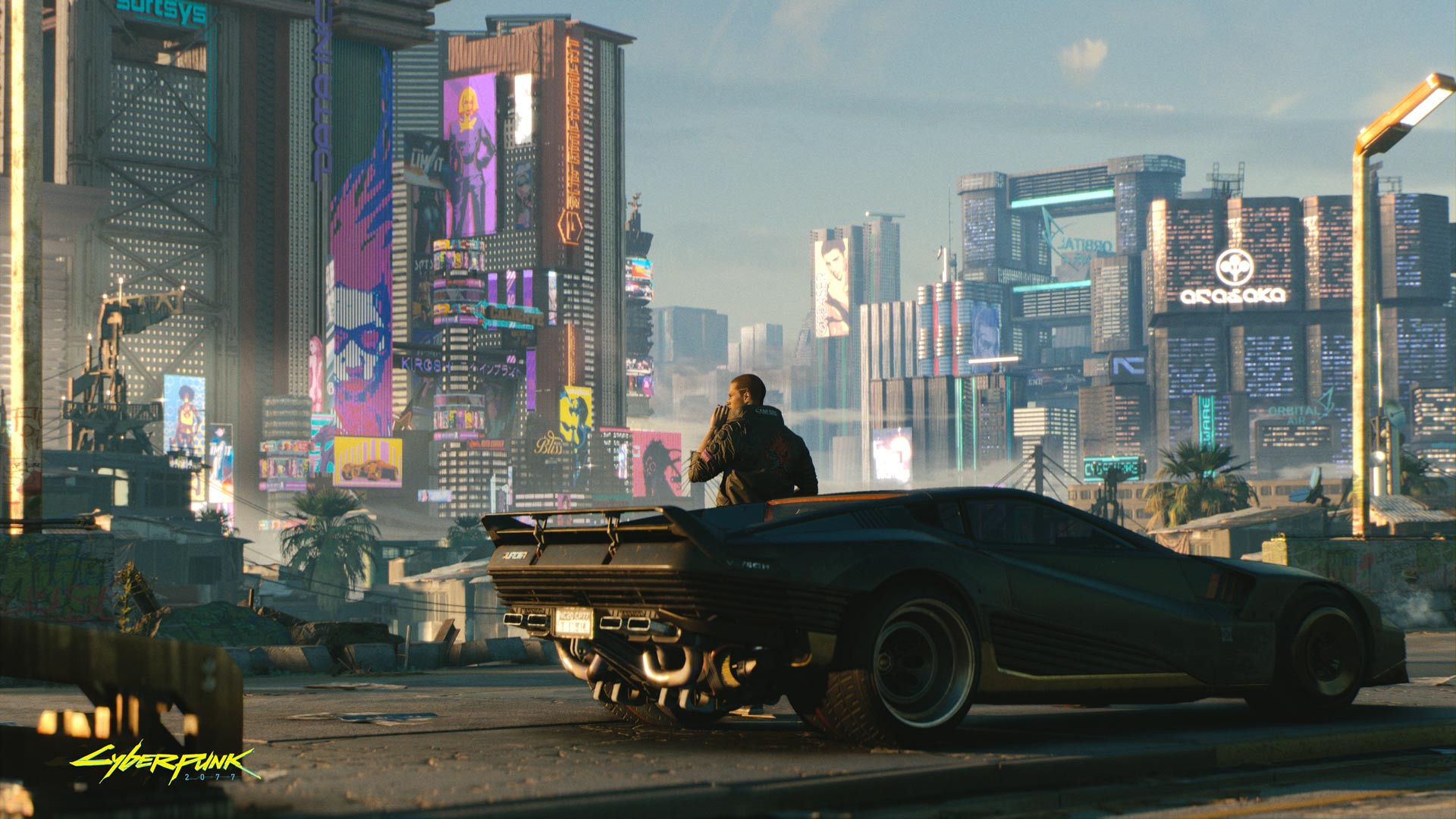 Whether you've brought the physical or digital version of Cyberpunk 2077, you will also have the opporutnity to download and access these rewards as well:
Original Score
Cyberpunk 2020 Sourcebook
Art Booklet
Wallpaper (desktop and mobile)
Digital comic - Cyberpunk 2077: Your Voice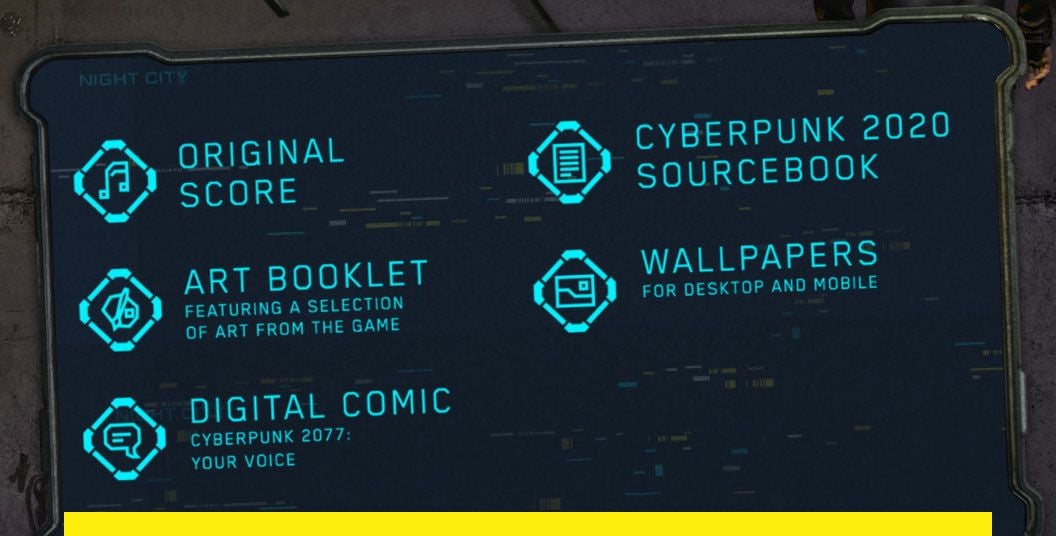 If you've purchased the game from GOG, you'll also receive the following digital items:
Print quality Cyberpunk 2077 posters
Digital comic - Cyberpunk 2077: Big City Dreams
More wallpapers and avatars
It's important to note that the Cyberpunk 2077: Big City Dreams digital comic is only available in English.
Remember - these are digital items, so if you want one of the Cyberpunk posters for your wall, be prepared to sacrifice a lot of printer ink.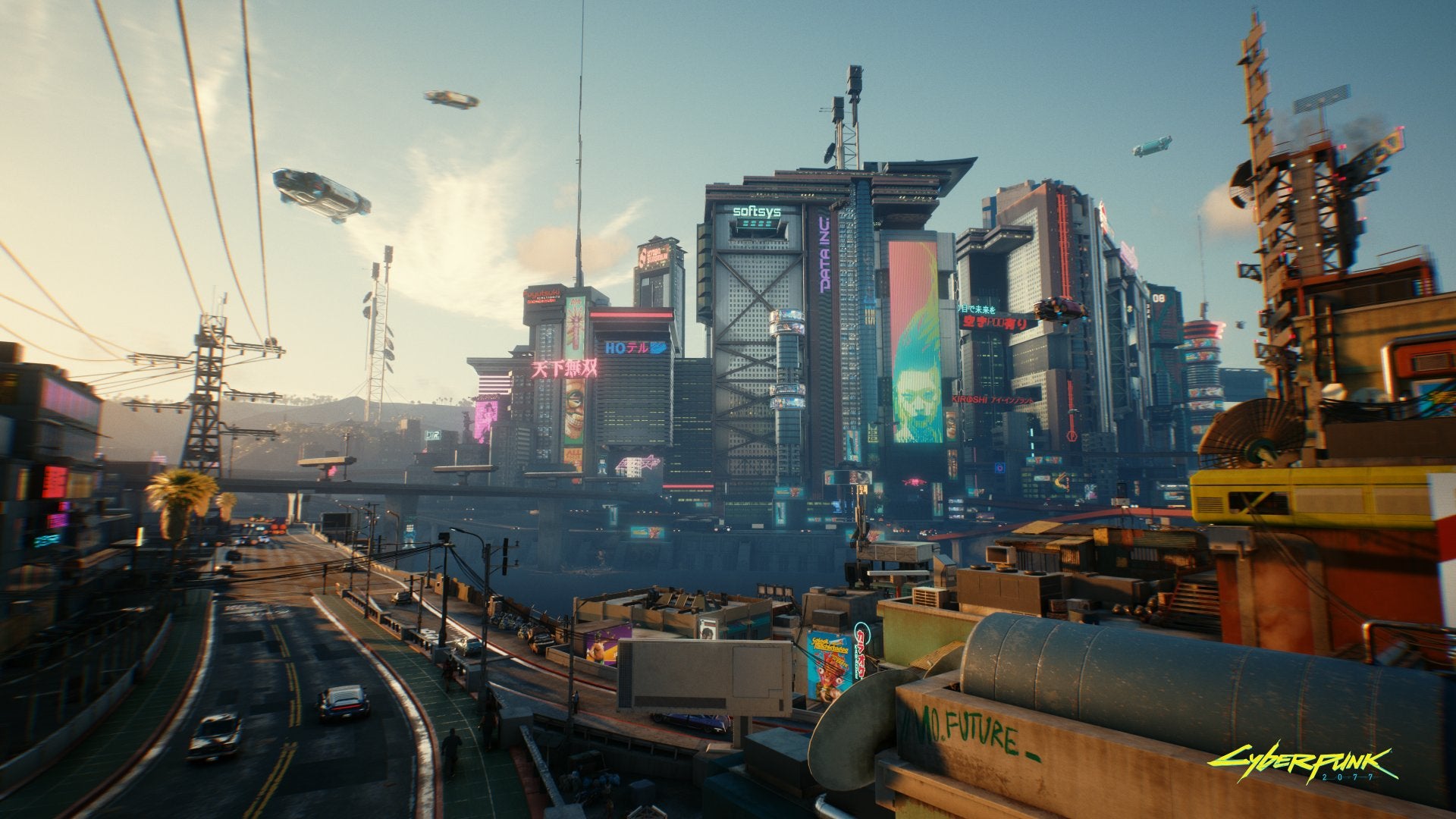 Finally, there's three special Cyberpunk 2077-themed rewards you can earn for Gwent: The Witcher Card Game.
These rewards are:
'Breathtaking' Title
Samurai Cardback
Samurai Coin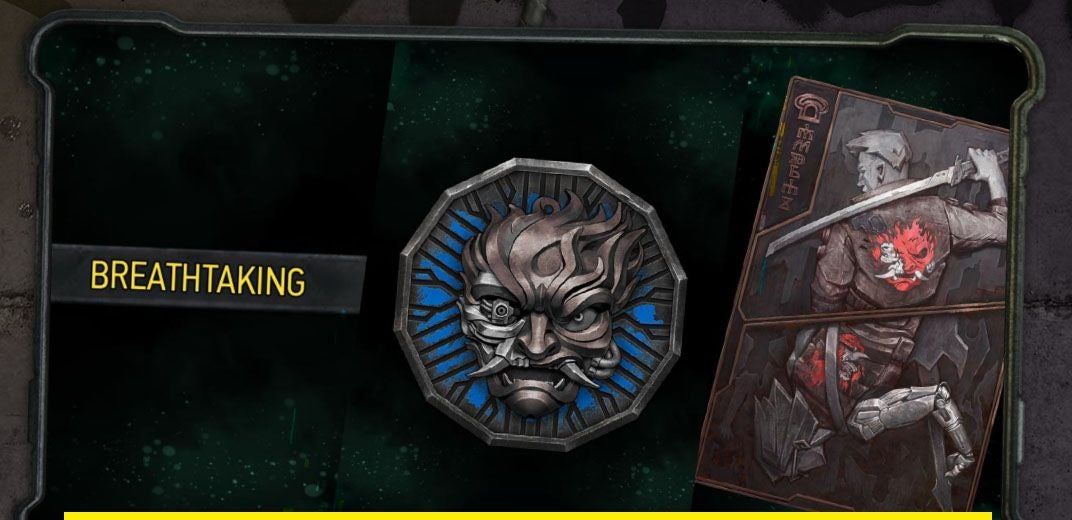 All you have to do to earn these rewards is to have Cyberpunk 2077 in the same GOG Galaxy library as Gwent, with the items above being unlocked when you register for 'My Rewards' with Cyberpunk 2077.
How to integrate other gaming accounts with the GOG Galaxy library
To ensure you receive all of the Cyberpunk 2077 rewards, it's a good idea to connect whichever platform you're playing the game on to GOG Galaxy.
Thankfully, this is quite an easy process and it begins by downloading GOG Galaxy 2.0 and then following the installation steps.
Once it's installed, you'll either need to log into your GOG account or, if you don't have one, create an account. Either way, after you've logged into GOG Galaxy, it's time to start linking your gaming accounts.
To do this you first need to open up the setting by pressing the little gear in the top left-hand corner, then, from this drop down menu, select 'Add games & friends' followed by 'Connect gaming accounts.'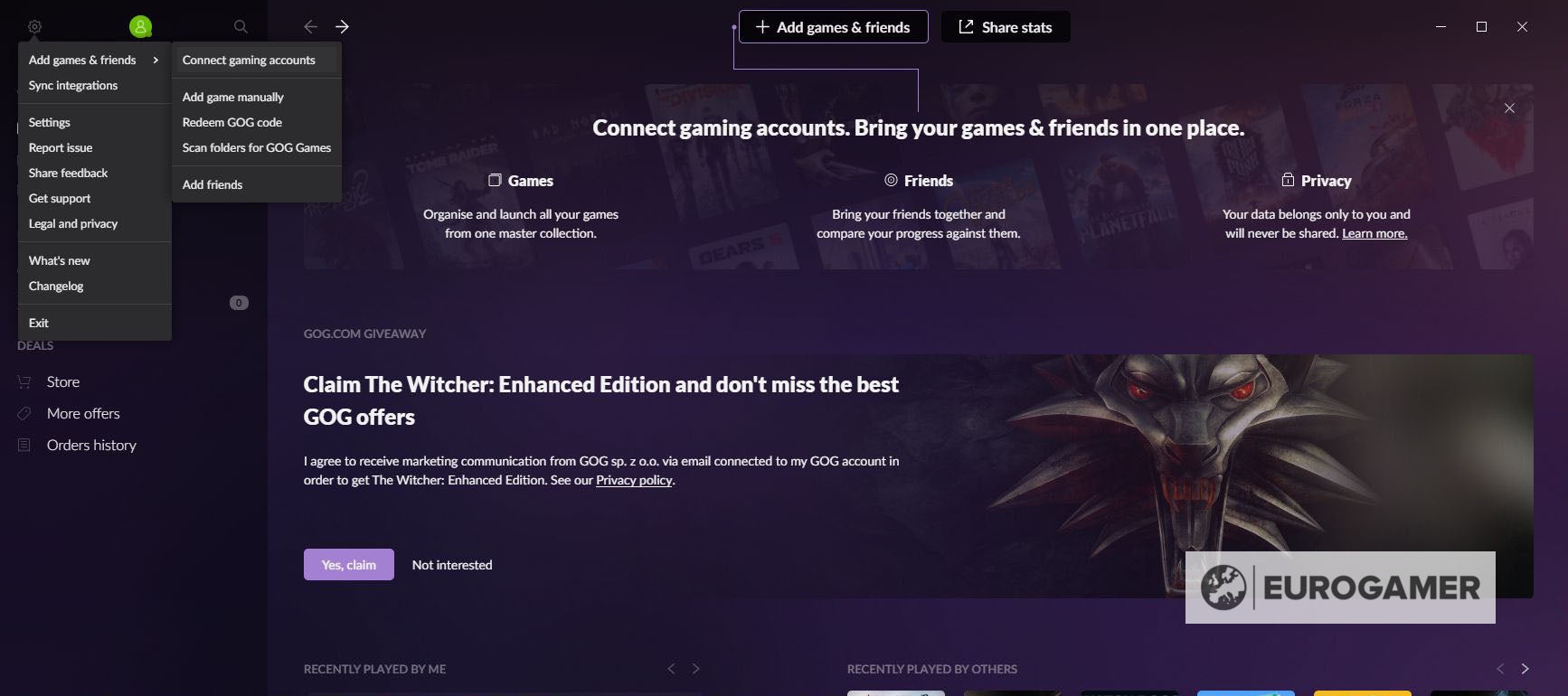 This will open up the integrations menu, which will allow you to connect the following accounts to your GOG Galaxy account:
Epic Games Store
Xbox Live
Origin
PlayStation Network
Steam
UPlay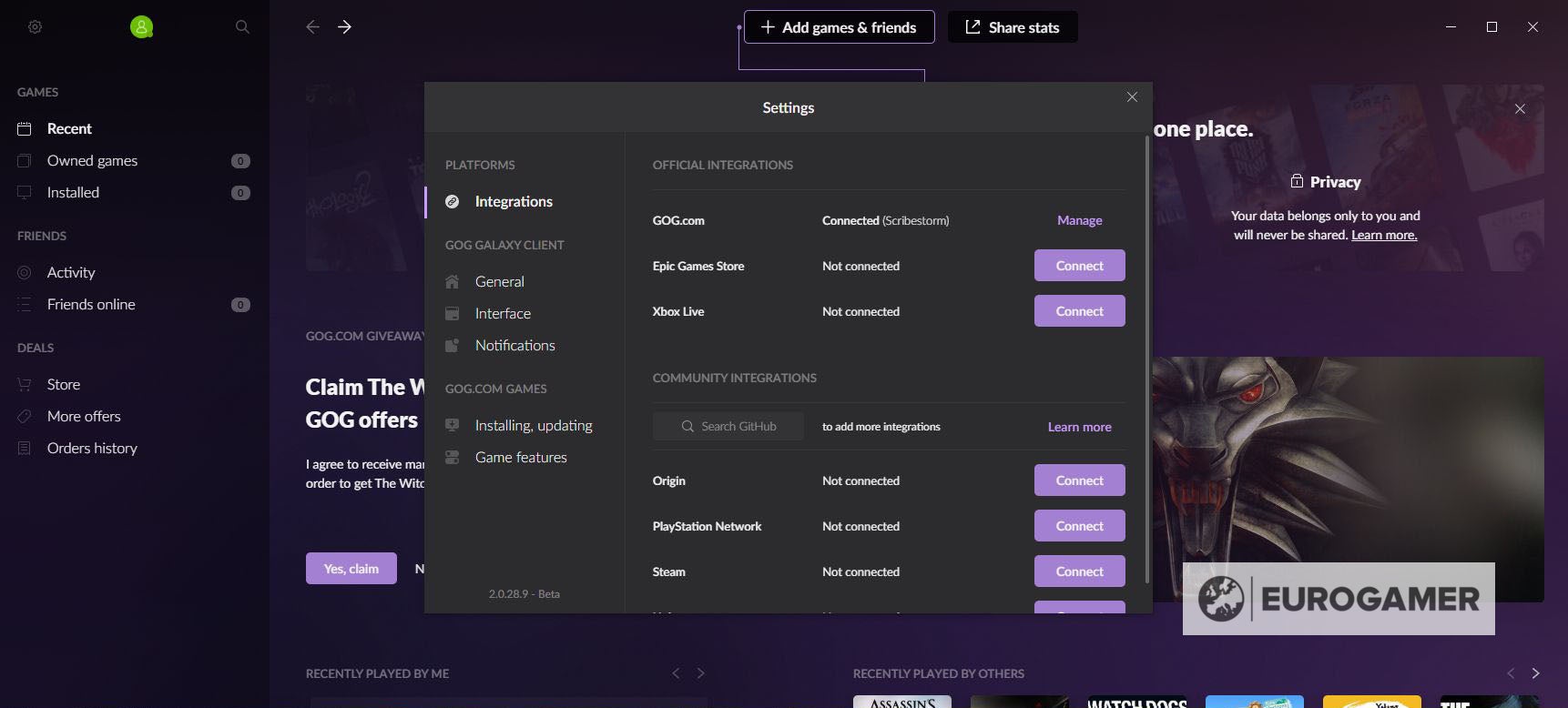 If the account or digital distribution service you're looking for isn't present on this list, try searching for it and, hopefully, it will appear.
Once you've found the service you wish to integrate with GOG Galaxy, select the 'Connect' button next to it.
You'll then be given a list of features that GOG Galaxy will have access to if you do integrate this account and, if you have no issue with this, you again select 'Connect.'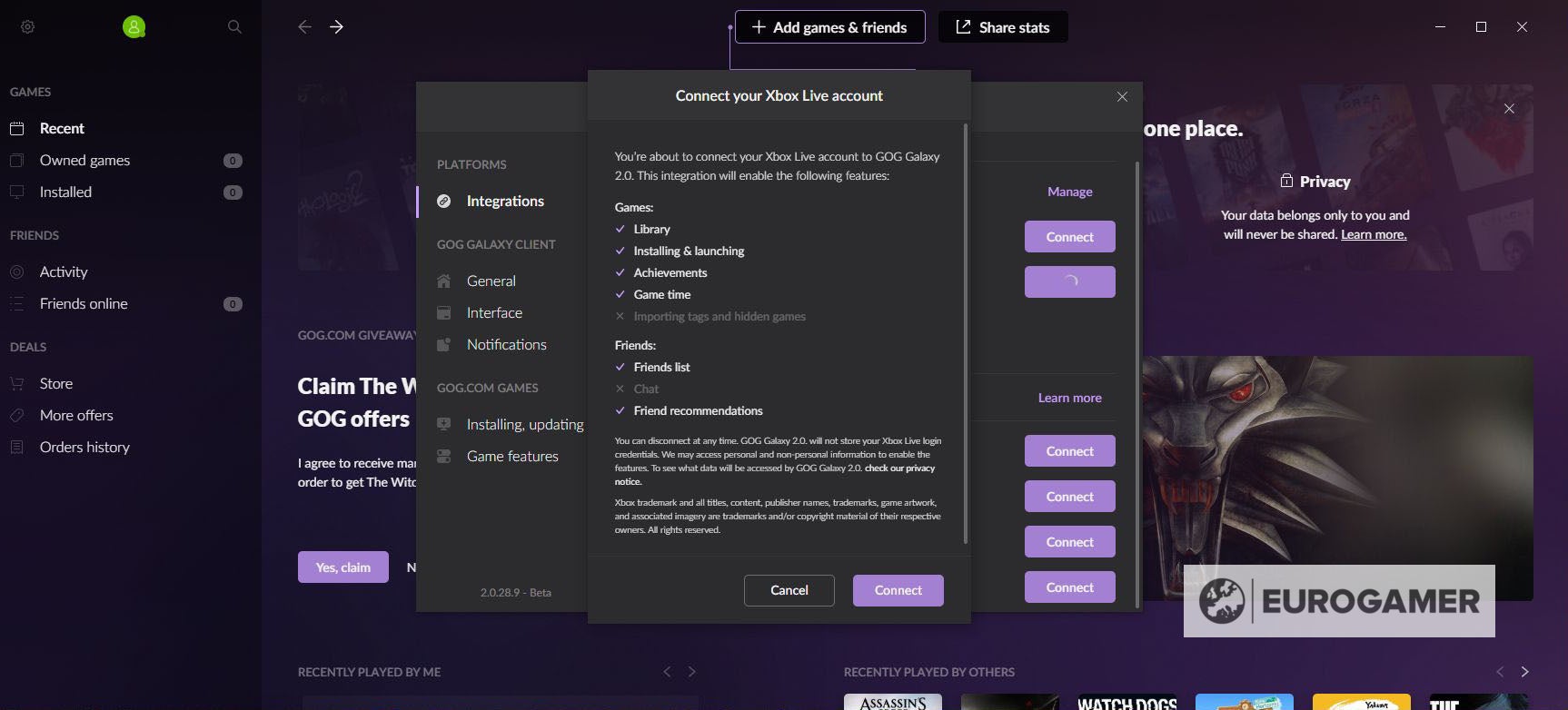 After that you simply need to follow the login details; when you're finished all your games and friends from that account will appear in your GOG Galaxy account.
---
The 1.5 update patch notes are here! New additions include how to change your appearance in Cyberpunk 2077 and Cyberpunk 2077 apartment locations. Elsewhere, we have explains on Cyberpunk 2077 life paths, money making, XP levelling, best Cyberpunk 2077 armour and clothing, best Cyberpunk 2077 weapons, romance options, Cyberpunk 2077 endings and how long to beat Cyberpunk 2077.
---
How to claim your digital Cyberpunk 2077 rewards
You can claim your digital rewards for Cyberpunk 2077 by selecting 'My Rewards' from the main menu.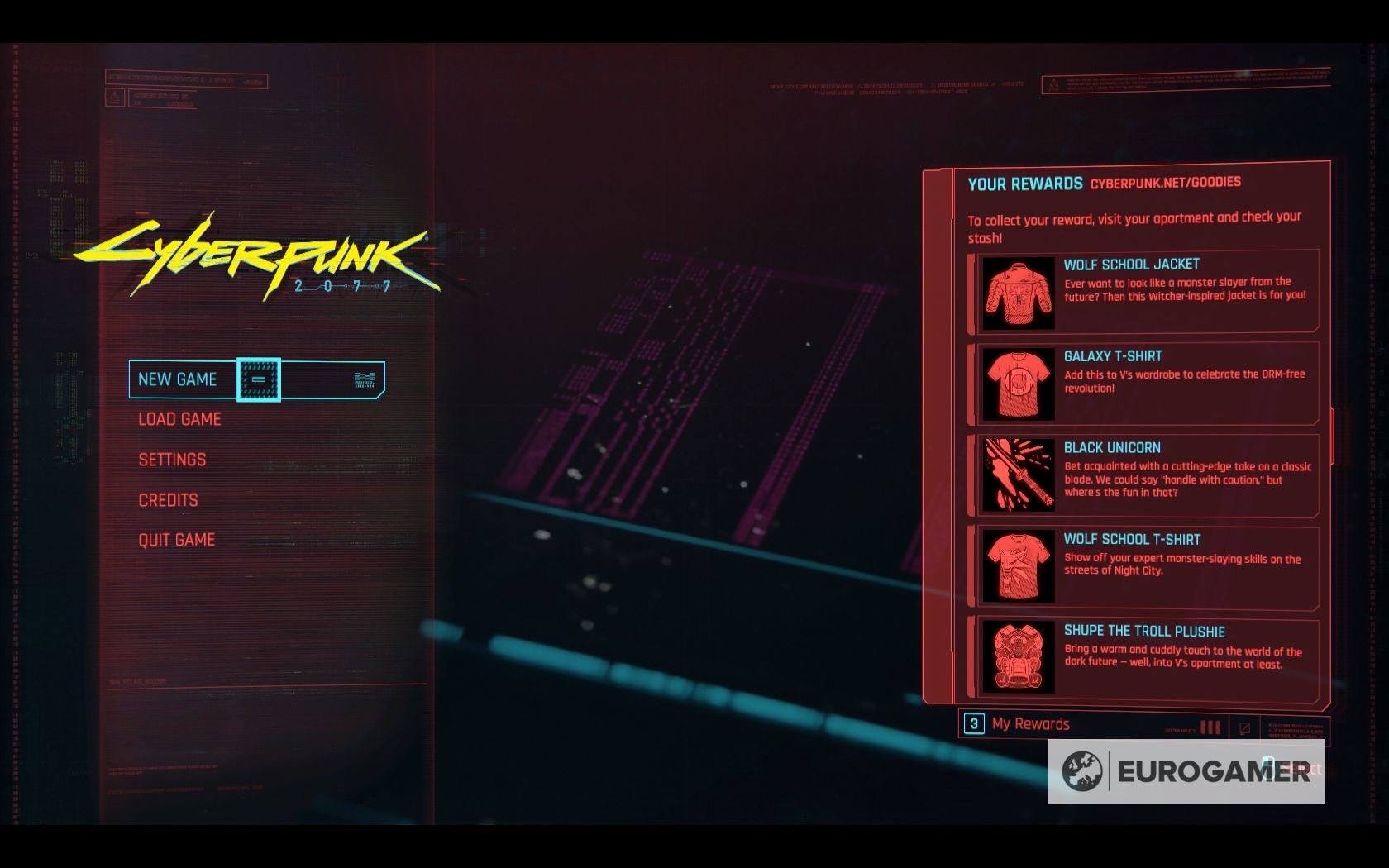 You'll then be prompted to log in to your GOG account and, if you're a Gwent player, make sure this is the same account you play it on.
From there, you'll be able to download the original score, sourcebook and wallpapers, with links to both the art booklet and digital comic.
If you're using either the Steam or Epic Games Store, then you'll find rewards like the sourcebook available from whichever client you used and, when accessing the art booklet or digital comic, you'll need to use your Steam or Epic Games Store account details.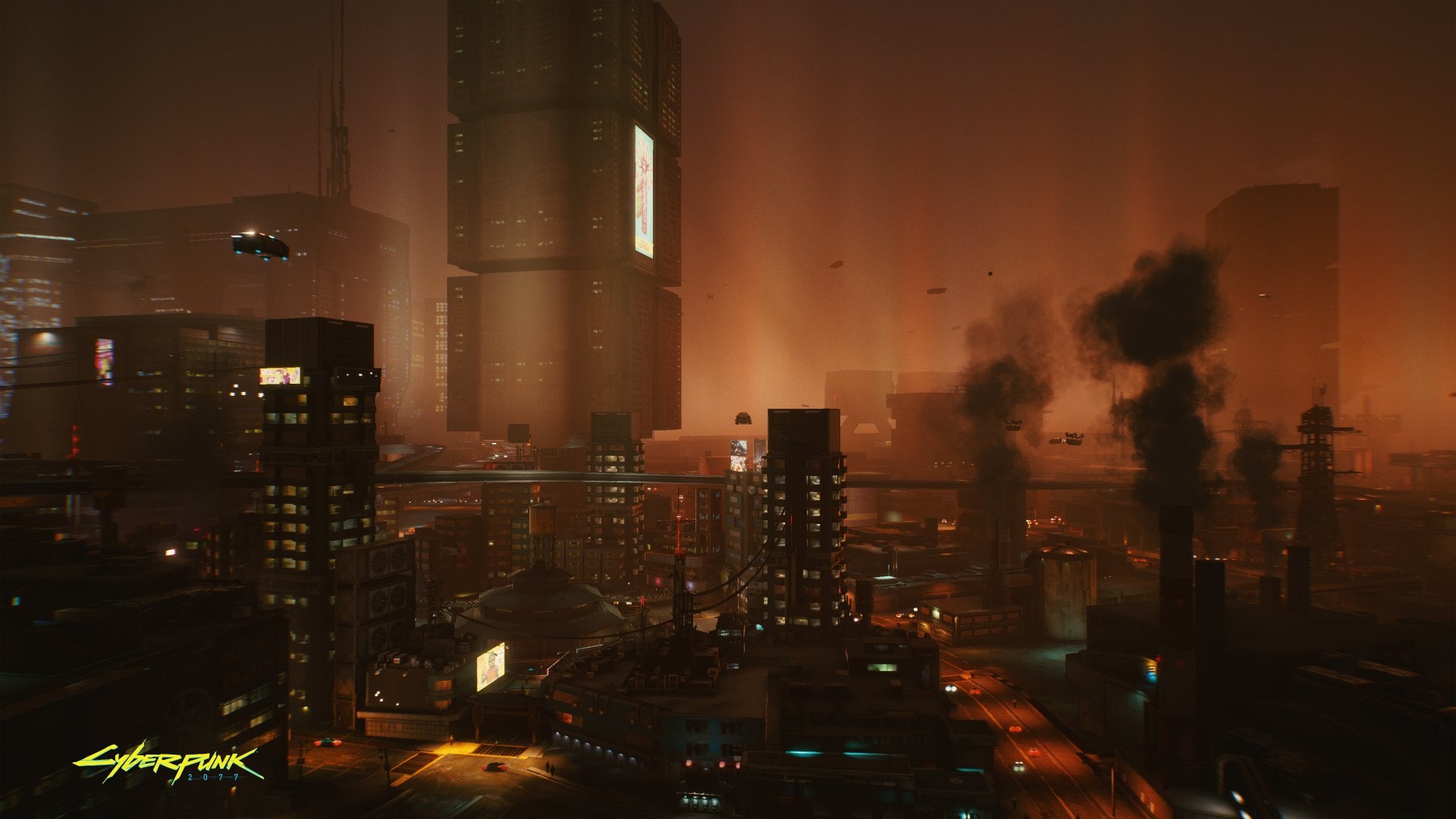 Doing this should also automatically unlock the registration rewards for Cyberpunk 2077 and, if play Gwent: The Witcher Card Game on this GOG account, the rewards for that game as well.
Have fun in Night City!