Counter-Strike 2 - and a playable beta - could be announced as soon as later this month
CS:Woah.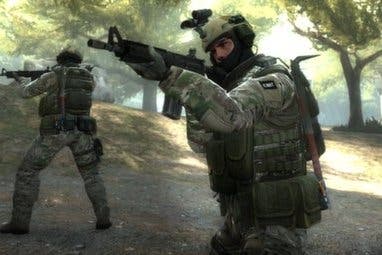 Get set, Counter-Strike fans – it looks like a new version of CS:GO – possibly called Counter-Strike 2 – could be on the way.
As there's been no formal word from Valve, Steam, or anyone else for that matter, all we can do right now is chalk this up to either a mistake, a hoax, or a hilarious misunderstanding. If a recent NVIDIA leak is correct, however, and executable files called "cs2" and "csgo2" have indeed been discovered, a beta could launch as soon as later this month.
Alongside a curious tweet from noted Counter-Strike leaker @gabefollower, which unveiled the curious additions to the NVIDIA driver update, journalist Richard Lewis has also stepped up to confirm that "a new version of Counter-Strike: Global Offensive [is] on its way" and reckons it is "almost certainly set to be released under the working title of Counter-Strike 2".
Lewis also posits that "the tentative release date for the beta is in this month of March with April 1st at the outside".
Other sources say the cs2.exe found in the NVIDIA drive is "old and irrelevant", assures players "your skins are safe, no separate games are being made", and says a Source 2 game is "a real thing".
"I've got fairly reliable information that Valve has been testing CS:GO on Source 2 with the help of third-party QA companies in the US and EU since at least early December," gabefollower added. "I can't confirm this 100 per cent, but it's decent enough to share."
Perhaps unsurprisingly, then, there's a little confusion about what the game will – or will not – be.
"It won't be [a] new game, it won't be Counter-Strike 2, it won't be even a rebrand, just CS:GO Source 2. And your skins are fine, they will be available in a new version," gabefollower added (thanks, Win.gg).
And it's not as if Counter-Strike's appeal is waning, either; CS:GO's recently broke its all-time concurrent PC user peak… 11 years after it launched on Steam.
The shooter - which has been around in one form or another for over 20 years at this point - recently surpassed its own concurrent record, hitting an all-time peak of 1.3 million players just last month.