Command & Conquer will be resurrected after its untimely cancellation
C&C Ultimate Collection buyers will still get the beta - by a new studio.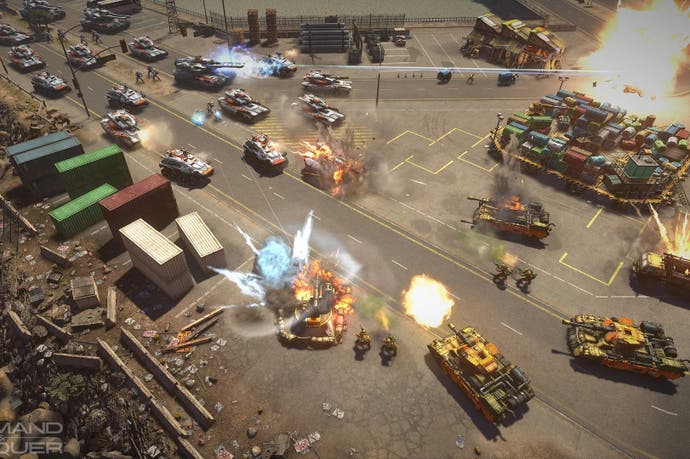 Last month the Command & Conquer series came to a screeching halt when it's free-to-play reboot was unceremoniously cancelled and its developer, Victory Games, shut down.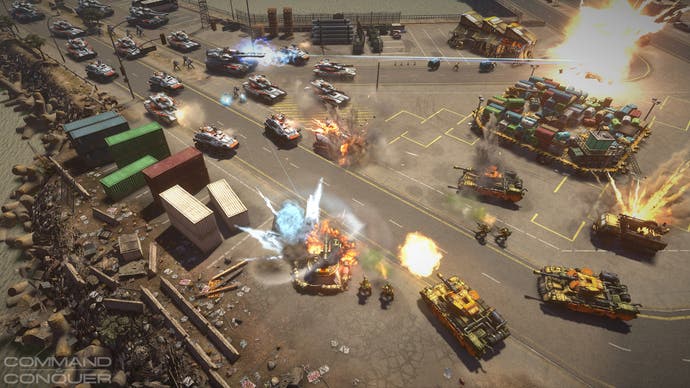 But now publisher EA is saying that the project will be rejuvenated under a different developer. In a statement regarding refunds for those who spent money on Command & Conquer's alpha, EA maintained that customers who bought the Command & Conquer Ultimate Collection will still receive the beta of the reboot they were promised, only it will be a different beta - one for a game that will actually come out.
"For those of you who bought The C&C Ultimate Collection, your early access to the beta will be honoured once production of this title resumes under a new studio," EA stated in no uncertain terms. "We look forward to sharing the news with you when production resumes on this title in the future."
Not but two lines up from the bit about a new studio did EA say "the current version of Command & Conquer is no longer being produced." This suggests that this will be more than a new studio picking up the pieces where Victory left off. But will the next studio be starting from scratch? And more importantly, will the reboot still be free-to-play? Allegedly, the shift towards an "economy-based, multiplayer experience" was the death knell for the in-development RTS, and the studio's concession letter lamented "we are not making the game you want to play."
I've followed up with EA to try to figure out what the series' current status is and will update as I hear back.