Command & Conquer beta to start first half of 2013
Will be longest-running in C&C history.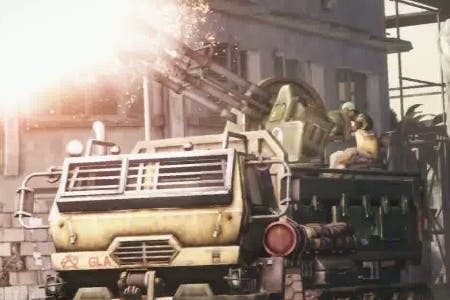 The Command & Conquer beta will begin during the first half of 2013, EA has announced.
It will be the longest-running beta in Command & Conquer history, C&C global community manager EA_CIRE wrote on the Command & Conquer blog.
"Now, we know you have a lot more questions about the new Command & Conquer and you may be wondering why we are so silent about it," he said.
"We've decided to actually let the game speak for itself, instead of starting the typical marketing noise you normally would expect. That being said, it might be a few more months before we reveal more information - we don't just want to tell you about the game, we want to show you."
The new Command & Conquer, in development at BioWare Victory, has divided the series' loyal fanbase. It began life as Generals 2 but was changed to free-to-play, and is described by EA as a platform and service for PC. The Generals universe represents "the first of many free offerings" within the franchise planned to launch with C&C.
EA_CIRE acknowledged the negativity around free-to-play and singled out Command & Conquer 4 as being a game in the series that didn't live up to expectations.
"The team here and I know that previous Command & Conquer titles had issues - some less, some more. C&C4 (yes, I just named it!) was especially far below the expectations and standards a lot of us had for C&C games. So we know how you guys feel - and I am talking a lot with our design team to discuss the game mechanics, features and meta-game of our new Command & Conquer in development.
"We all have the big picture in our mind where we want to go with this new Command & Conquer, making a great RTS game that can wear the C&C logo with pride. Yes, the direction is new and many probably would say that this is not a 'true' C&C, just as many did when the original Generals came out.
"For me, Command & Conquer isn't just about Tiberium, Kane and the crazy Yuri. It's been more about fun to play, engaging, and high quality RTS experiences. And that's what we're aiming to deliver, just in a different way.
"So looking at where we are right now with our game and the ongoing service that comes with Free 2 Play games actually makes me believe that this game can become a great Command & Conquer. And we will be working together with you - The Fans - to make it better and better. "