Codemasters responds to Grid Autosport £2.39 Boost Pack DLC criticism
"There is a silent subset of players that do like that sort of content."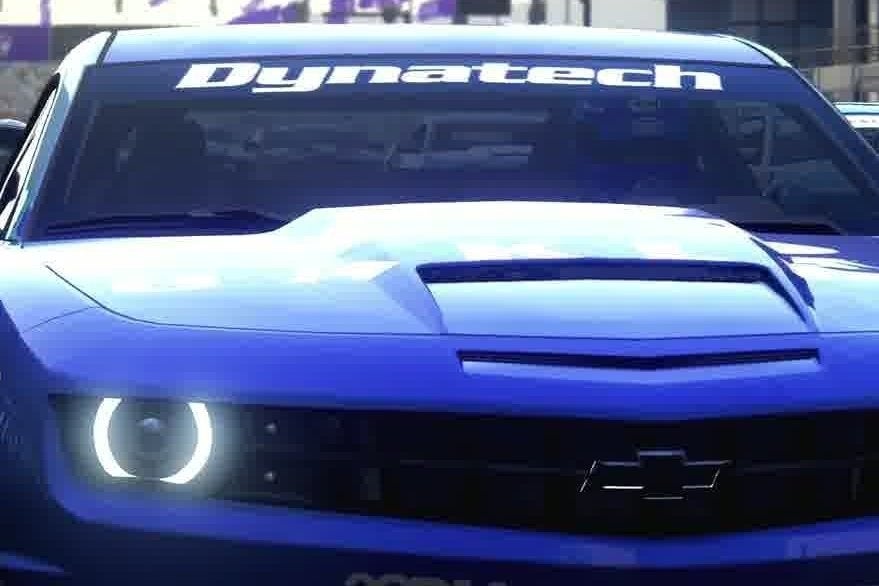 Codemasters has responded to the negative reaction to the £2.39 Boost Pack DLC for racing game Grid Autosport, insisting it's aimed at a "silent subset of players".
The Boost Pack, released yesterday, increases experience point gain by 50 per cent in career mode, and grants around 50 per cent more XP, vehicle XP and in-game cash when you race online.
After the news that the DLC had been released on the Xbox Marketplace, some players accused Codemasters of a cynical cash in.
Eurogamer reader Cyberlith said: "The XP boost stuff would be perfectly acceptable if this was a free-to-play game. Charging $60 then selling crap like this piecemeal? Forget it."
Last night community manager Ben Walke took to NeoGAF to explain the company's thinking.
"Regarding the boost pack we did similar with GRID 2 as a car unlock, we got a bit of flak from that but in all honesty and without any PR bull shit... it sells," he said.
"There is a silent subset of players that do like that sort of content but whether or not it's here to stay is something the industry is yet to work out.
"I can't really say anything else, the only response I have for you is the total truth. I don't want to spin it or anything like that. I'll probably regret this post in the morning, but hey-ho :)"
The DLC also sparked accusations that Codemasters had deliberately made Grid Autosport more of a grind in order to encourage sales of the Boost Pack.
Eurogamer reader oceanmotion commented: "You're deluded if you don't think the grind is being manipulated for the purpose of making money from those boosters.
But Walke denied this.
"Under no circumstances did we make the game a grind on purpose (that much I can promise you)," he said.
"In the grand scheme of things it's still relatively easy to progress via single-player and online it's not that difficult to earn money.
"Especially with RaceNet challenges that have a significant weekly pay out. We're also improving repair costs so the 'grind' becomes less of a factor."
Yesterday Codemasters outlined the outlined the extra content that will be added to the racing game over the next few months. This includes three car packs and three mini-expansions.
"I'm confident that the mini-expansions we've got are more along the lines of the sort of DLC people want / expect to see, and they are genuinely a good experience with lots of hours of content in there," Walke said.
"The Classic Touring Car Pack is great and some of the cars we've got in there are great to see in our games again. However, I appreciate you don't want to hear that at this time."
Further patches for Grid Autosport are also on the way. A virtual rear view mirror will be added to a soon to be released PC patch. There are also plans for advanced controller options for all peripherals.