Cliff Bleszinski reveals LawBreakers PC and PS4 release date
Cop a load of this.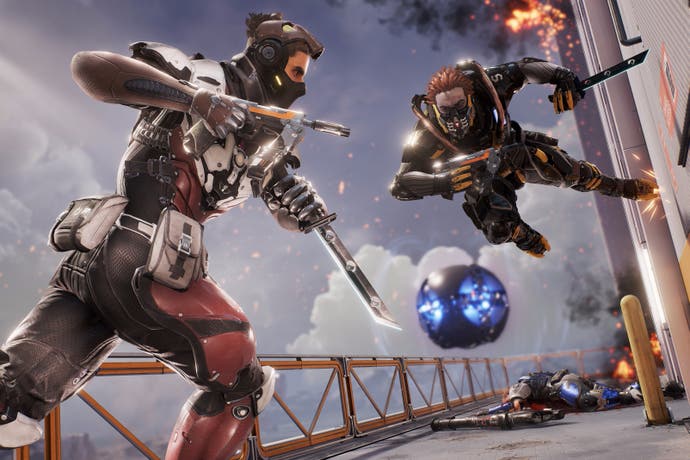 Cliff Bleszinski has announced a release date for LawBreakers on PC and PS4: 8th August. It will cost $29.99/£24.99.
A PC beta will run from 28th June to 3rd July. You'll have to head over to the LawBreakers website to sign up for it.
Bleszinski and studio Boss Key clearly hope the lower price point will give LawBreakers a fighting chance alongside a game like Overwatch. Bleszinski even had a little pop at $60 multiplayer-only games when he announced the price on the PC Gaming E3 stage, saying, "None of this $60 multiplayer-only bulls***".
LawBreakers is very different to Overwatch in play. It's faster and more frantic and you spend a lot of time swinging through the air. There are character classes but only four. It's much more in the vein of Unreal Tournament, understandably given Bleszinski's background, than Team Fortress.
LawBreakers will have loot boxes but with only cosmetic items in. Boss Key won't charge for updates or sell anything pay-to-win.