LawBreakers developer confirms that it's now focussing on "other projects"
Will continue to support the game "in its current state".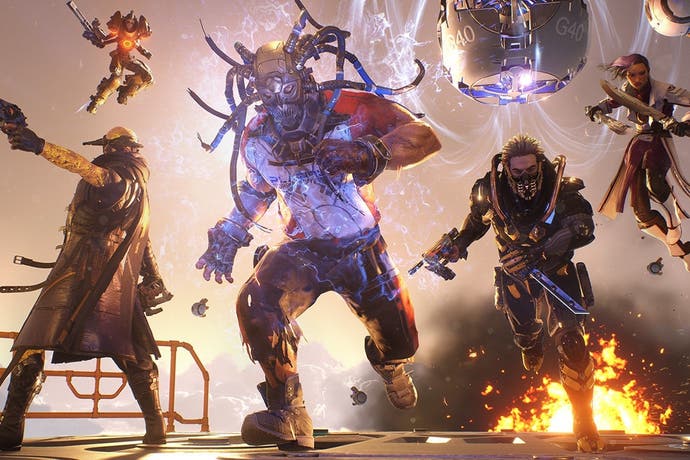 Developer Boss Key Productions has announced that it will now be focussing on other projects, following the disappointing performance of its hero shooter LawBreakers.
"Here is the very real truth, which may not come as a surprise", the studio said in a statement posted to its website, "The fact is LawBreakers failed to find enough of an audience to generate the funds necessary to keep it sustained in the manner we had originally planned for and anticipated".
To put some loose numbers on that, the game's peak player count on Steam in March was 25, with only three players online at the time of writing.
Many have speculated that LawBreakers might transition to a free-to-play model in a bid to increase its audience. However, Boss Key explained that while this "may seem like easiest change to make, a change of this magnitude takes publishing planning and resources to do it."
It seems unlikely that those resources will be forthcoming from publisher Nexon, which told shareholders last year that it would "not be accruing any other impairment loss pertaining to LawBreakers in the future".
Despite a bleak outlook for LawBreakers, Boss Key says that it's still "determined to give this game the second life it deserves" - but until that time, "we cannot sit idle". To that end, it says it will continue to support LawBreakers "in its current state", but that it will be focussing its efforts on other projects "with fresh creative leaders".
"We have been working on something new and we can't wait to share more about it!", the studio concluded, "It's a passion project that we're in complete control of."