Cliff Bleszinski says he'll "NEVER" make another video game
Waisted opportunity.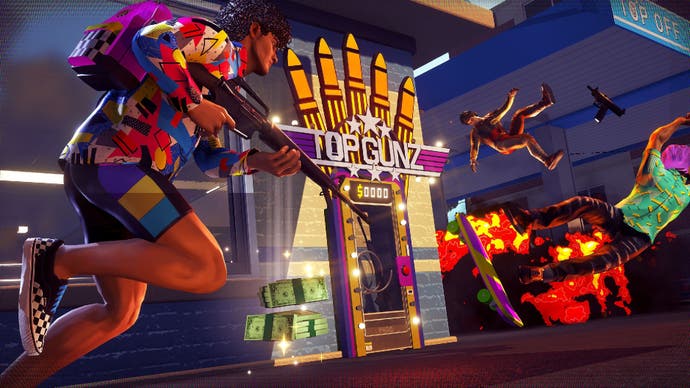 Cliff Bleszinski has confirmed he will "NEVER" make another video game.
When Boss Key shut down earlier this year, Bleszinski said he'd "take some time off and reflect" but assurred fans that "video games will forever be a part of who I am and I hope to make something new again someday".
However, replying to a comment on Twitter this week (thanks, GamesIndustry.biz), it seems Bleszinski's plans may have changed. The tweet/account he was responding to has since been deleted, but it had said: "you all won't refund players who stuck with you all and spent money for you all to keep up the content. Cliff I looked up to you during the Gears of War days and sad to see you where you are at. Wish you'd come back. Now all that money is [sic] waisted."
"I get you're sad, but god, this kinda shit is another reason I am NEVER making another game," Bleszinski said in response. He then tweeted:
The heated exchange sparked a further discussion with former Boss Key animator Zach Lowery, who had a different recollection of the studio's closure. "Hmmm, my severance was only 3 weeks....months must be getting shorter and shorter in retirement," he tweeted.
Bleszinski acknowledged "maybe [he] used hyperbole", and added he "liked to think [he] did the right thing", before reminding Lowery of "the time [Bleszinski] took [Lowery] and the fam on a private jet on [Boss Key's] own dime to Nola? C'mon, man".
Bleszinski insists he and Lowery were just "ribbing each other", though. When a Twitterer saved the exchange as a Twitter Moment, Bleszinski said: "Yeah, you're a knob. Never mind the fact that I gave a recommendation of a former employee to a former peer last night ALSO Zach and I are still cool and we were ribbing each other."
LawBreakers and Radical Heights developer Boss Key shuttered in May. "As of today, Boss Key Productions is effectively no more", Bleszinski's statement said at the time. "Four years ago I set out to make a world class video game studio and I hired some of the best talent in the videogame industry. They worked tirelessly to produce quality products and, while we had our ups and downs, I'd like to think we had fun doing it."