Cities: Skylines, Darksiders, Rime join EA's Origin Access
Latest builds.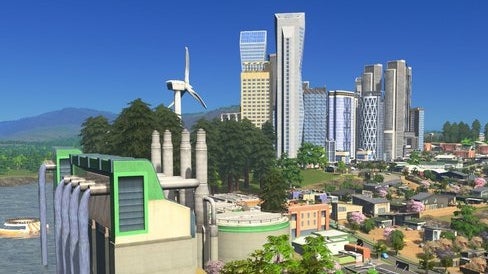 EA has added another helping of non-EA games to its PC subscription service Origin Access, including popular construction sim Cities: Skylines and beautiful adventure puzzler Rime.
The well-received Darksiders: Warmastered Edition is also now included, as are indie games Orwell: Ignorance is Strength, Mad Games Tycoon, "action-explorer" Jotun, "chaotic side scroller" Ghost 1.0 and role-player Crashlands.
There's some delightful irony in Cities: Skylines now being part of EA's subscription offering - after the indie game bettered the publisher's own, much-maligned Sim City several years back.
It's not the first time EA has added non-EA games to Origin Access, although it's probably the best crop added yet. As before, these games are only for Origin Access on PC, and not Xbox One's EA Access.
As ever, Origin Access costs £3.99 a month or £19.99 a year. Around 110 PC games are currently included in the subscription, with all major EA franchises present and correct. You also get the Play First trial and a 10 per cent discount on Origin games and expansions.