Castlevania: Mirror of Fate first images revealed
The return of Trevor Belmont.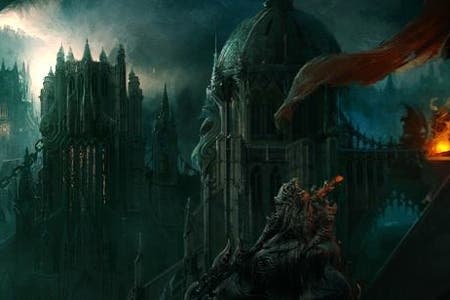 The first images of the 3DS' Castlavania: Mirror of Fate have been revealed.
Nintendo Power gained an exclusive cover story on Castlevania: Mirror of Fate in its June issue. Go Nintendo has the first scans of the cover and gameplay images.
While Lords of Shadow developer Mercury Steam is in charge of Mirror of Fate, it stars a different protagonist. Where Lords of Shadow followed Gabriel Belmont, Mirror of Fate's story involves Trevor Belmont. The combat mechanics feature light and heavy attacks with the light and dark magic system from Lords of Shadow making a return appearance.
Early indications are that the game features 3D action combat - not 2D - similar to its big brother game Lords of Shadow.
Here lies the full list of details:
Involves Trevor Belmont.
Fight with Trevor's version of the Combat Cross.
Deep combat mechanics.
Strong attacks with X.
Wider-reaching attacks with Y.
Grab enemies with R.
Block and dodge with L.
Use A for secondary weapons such as the boomerang-like glaive and electric bomb.
Light and shadow magic return.
Earn experience points to unlock new combos including launching foes into the air and smashing enemies down to the ground.
Includes skeletons, axe-wielding undead and more.
Castlevania: Mirror of Fate looks set to be fully revealed during Konami's pre-E3 show on Friday. It's out autumn 2012.