Capcom to issue Resident Evil 6 patch in response to player feedback
Better camera controls, new difficulty level and more.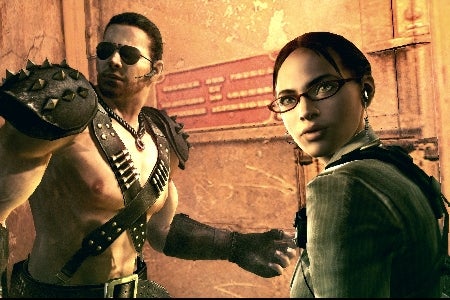 Capcom is to release a free update for Resident Evil 6 in mid-December that will address several points of player feedback.
The patch will include new camera controls to allow players a greater field of view. The viewpoint is currently locked close behind characters, allowing enemies to sneak up unawares. Screenshots of the changes lie below.
Following the update, the game's fourth campaign will now be unlocked from the start. The secret story mode stars Resident Evil femme fetale Ada Wong and is currently only available to those who have completed the other three lengthy story modes.
A new ultra-hard difficulty mode named No Hope will also be added for players wanting an "exchange" challenge.
No Hope and other locked items were spotted on the Resident Evil 6 disc earlier this month, leading to questions over whether Capcom planned to charge for the content. The publisher has since pledged that almost all on-disc content would be available for free.
"We still have unannounced DLC for RE6 that will be revealed in the coming months," a Capcom spokesperson previously said. "While virtually all such content will not be on the disc there will be one piece of content, that for technical reasons, requires the use of a combination of newly downloaded data and data that is included on the retail game disc."