Capcom responds to Resident Evil 6 on-disc DLC revelation
"Virtually all unannounced DLC will not be on the disc."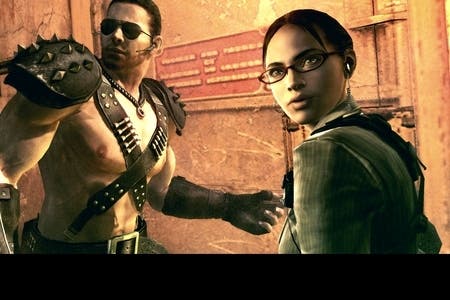 Capcom has responded to videos that appear to show Resident Evil 6 has on-disc downloadable content.
YouTube user FluffyQuack released a number of videos showing unreleased DLC for the game, obtained by modding.
THERE MAY BE SPOILERS AHEAD.
The videos, below, show a new No Hope difficulty, various costumes and attacks that can be unlocked and multiplayer taunts, some of which hint at a potential unlockable character.
UPDATE: According to FluffyQuack's YouTube video description, it appears the No Hope difficulty is indeed on-disc DLC, but the costumes, attacks and taunts are unlockable items. The game files refer to map packs, multiplayer game modes and a co-op for the Ada campaign, which appear to partially be on the disc.
Speaking with Eurogamer this afternoon, a Capcom spokesperson admitted that one piece of Resident Evil 6 DLC requires downloaded data and on-disc data to work, but declined to offer specifics. Based on the information available, this may be the No Hope difficulty.
"We still have unannounced DLC for RE6 that will be revealed in the coming months and while virtually all such content will not be on the disc there will be one piece of content, that for technical reasons, requires the use of a combination of newly downloaded data and data that is included on the retail game disc," the spokesperson said.
Earlier this year Capcom sparked gamer anger when it was found that the Xbox 360 version of Street Fighter x Tekken contained PS3 exclusive characters on disc.
Capcom has defended its on-disc DLC practice, saying it provides more "efficient" and "flexible" gameplay.
"At Capcom, we value our customers and make every effort to resolve customer complaints," read a statement issued in April. "SFxT has an enormous amount of content, fully developed and available for play and enjoyment immediately on-disc. Given the 38 characters available for full play, as well as multiple play modes, SFxT provides great value for all players from day one.
"While Capcom is sorry that some of its fans are not happy about the chosen method of delivery for the DLC, we believe that this method will provide more flexible and efficient gameplay throughout the game's lifecycle.
"There is effectively no distinction between the DLC being 'locked' behind the disc and available for unlocking at a later date, or being available through a full download at a later date, other than delivery mechanism."