Capcom reveals new DmC screens, Dante backstory
"A young man who has no respect for authority or indeed society in general."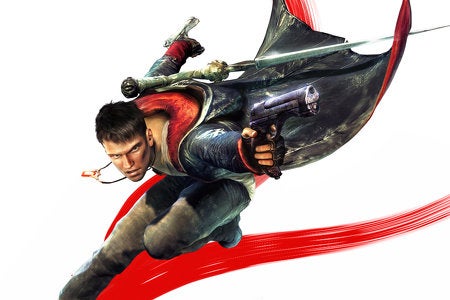 Capcom has released a batch of new artwork and screens from forthcoming Devil May Cry spin-off DmC.
Take a look at the gallery below to see Dante in action.
The publisher also took the opportunity to flesh out the protagonist's back story a little, via a post on the Capcom Unity blog. Here's the blurb in full:
"DmC's Dante is a young man who has no respect for authority or indeed society in general. Dante knows that he is not human, but also that he is not like the demons that have tormented him throughout his life. Caught between worlds, he feels like an outcast.
"Dante grew up in various institutions, orphanages, youth correction facilities and foster homes but these were mostly operated by demons and often resulted in torture and violence.
"Dante has therefore developed a deep hatred of demons and authority in general but tries to stay incognito. He sides with the little guy, the victims of what he sees as an unfair society."
Developer Ninja Theory's new take on Dante wasn't met with a great deal of enthusiasm from the series' fan base when the game was first announced back in 2010.
"The people who are sceptical secretly want to like it," Antoniades insisted in August last year, "and our job is to prove it's Devil May Cry in essence."
Then in November it announced that the game takes place in parallel dimension to past Devil May Cry titles and stars a different version of Dante.
The game is due out on PlayStation 3 and Xbox 360 this Summer.