Capcom creates fake human meat market in East London
Resi represented in the meat space.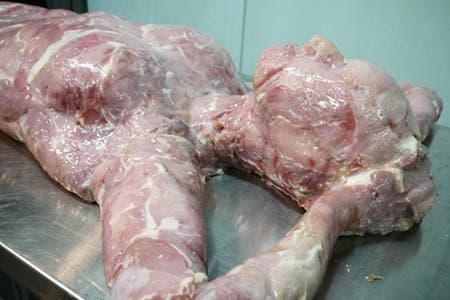 Capcom is hosting a Resident Evil-themed art installation this weekend at the Smithfield Meat Market in East London, Neatorama has reported.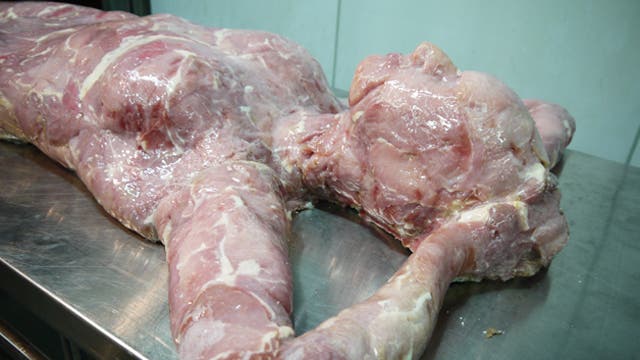 The exhibit is entitled Wesker & Son Resident Evil Human Butchery, and features actual meat being shaped into human body parts. Available for purchase, these consist of such items as peppered human & lemon sausages, J'avo caught human thigh steaks and pots made of red and green herbs.
All proceeds of the grotesque meat sale are to be donated to the Limbless Association, a charity for those who have lost limbs.
Additionally, there are lectures at St. Bartholomew's Hospital Pathology Museum, exploring how the Resident Evil games correlate (or don't) to real life.
Curiously, this isn't the first time Capcom has mixed Resident Evil and food, as it opened a restaurant in Japan based on the long-running zombie series.
The installation is only up through this Saturday 29th September, so if you want to see the most disturbing meat outside of porno, you know where to go.