Call of Duty WW2's next seasonal event is the appropriately snow-speckled Winter Siege
Starts this Friday.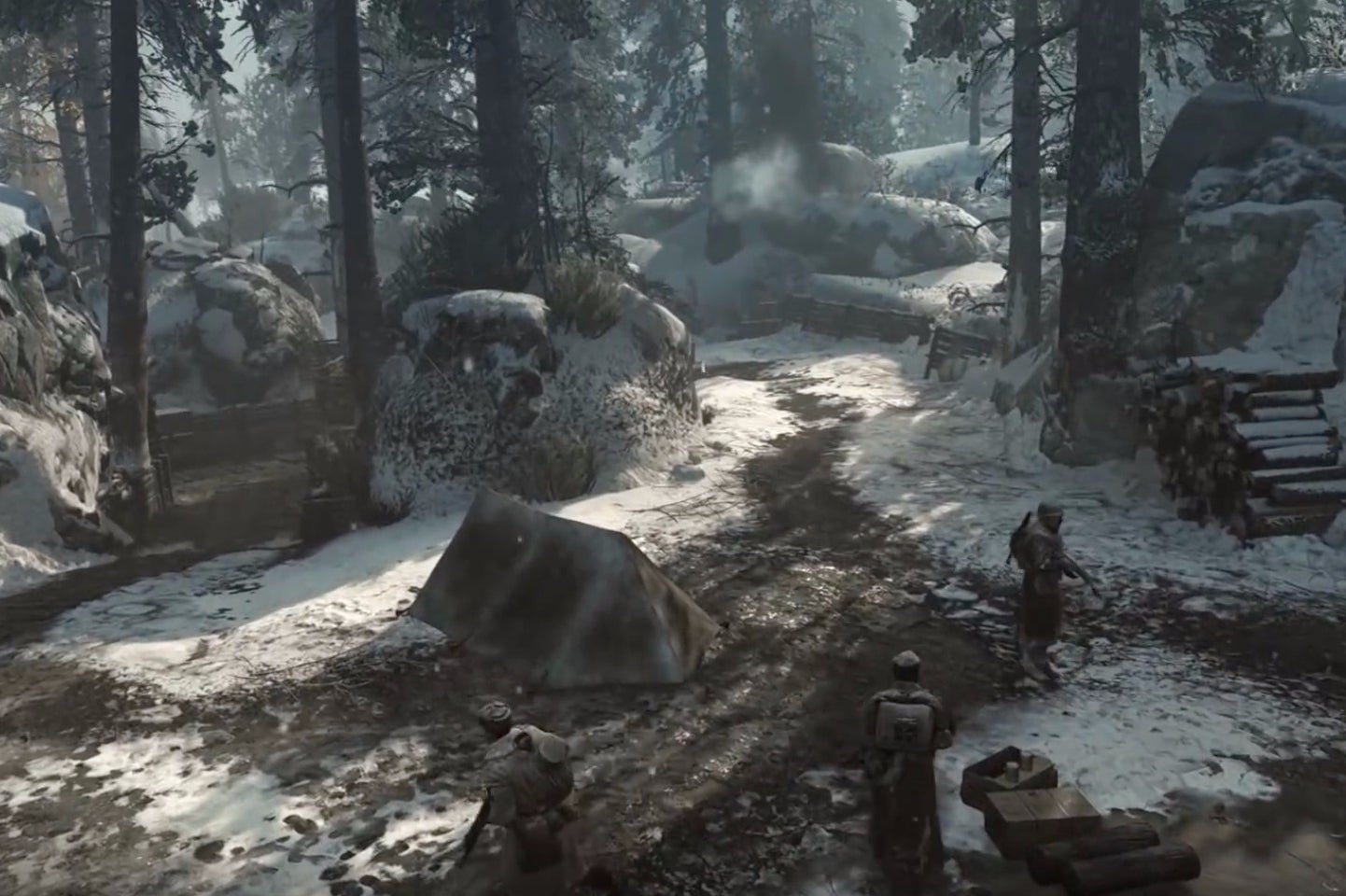 Call of Duty WW2's next seasonal event is the month-long Winter Siege. It introduces several snowy map makeovers, free Winter Supply Drops, limited gear and weapons, plus a full schedule of daily and weekly activities.
Winter Siege begins on Friday December 8th at 6pm in the UK, and continues through to January 2nd, 2018. That's four weeks of snow-flecked festivities in total, and participants can get a free Winter Siege Supply Drop every week of the event.
The first free Supply Drop is available from Friday December 8th until Monday December 11th and, from then on, a new gift will arrive each Monday until Winter Siege ends.
Call of Duty WW2's Headquarters hub area is getting a full festive makeover as part of Winter Siege, with snow, Christmas lights, and Christmas trees bringing a touch of seasonal cheer. It'll also be home to new Quartermaster Captain Butcher, who'll be dishing out event-only Division uniforms, cosmetic items, and weapon variants.
The latter include special variants of the GPMG LMG, Sten SMG, Gewehr 43 Assault Rifle, and can be earned by completing Special Orders. Additional variants can be gained through Collection Bounties, or in Winter Siege Supply Drops.
The event also introduces the new seasonally themed Winter Carentan map, which adds a sprinkling of snow to the war-ravaged French town found in the regular Carentan map. This will be added to all multiplayer playlists on December 8th, and is available to all.
Activision has released a full schedule of activities on the official Winter Siege page; there's a lot going on so it's well worth a gander. Activities include the return of Gun Game mode, double XP playlists, Weekly Orders, Weekly Contracts, and Daily Order challenges.