Call of Duty: WW2's private multiplayer beta detailed
Debuts new Divisions upgrade system and War Mode.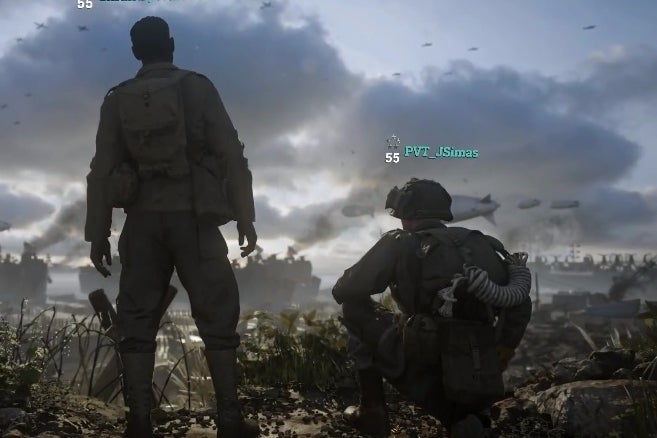 Call of Duty: WW2's private multiplayer beta goes live on 25th August for those who pre-order the game on PS4 and now we know what it includes.
According to developer Sledgehammer Games, this early build will introduce players to the game's two major new features: Divisions and War Mode. The former is a new take on an upgrade system. Rather than opt for previous entries' "Pick 10" Create-a-Class system, Divisions offers five distinct classes: Infantry, Expeditionary, Airborne, Armored, and Mountain Division.
War Mode is a new large scale battle of Axis vs. Allied forces that seems similar to Battlefield 1's objective-based Operations. Co-developed by Raven Software, War Mode's sole beta entry is called Operation Breakout and it's set in St. Lo, France.
Other than that, this multiplayer beta will include three maps (Pointe Du Hoc, Ardennes, and Gibraltar) and three modes (Team Deathmatch, Domination, and Hardpoint).
What won't be included, however, is Supply Drops and Loot, esports features like Ranked Mode, or the Headquarters hub world.
Call of Duty: WW2 will launch 3rd November on PS4, Xbox One and PC.