Call of Duty: Modern Warfare and Warzone cheating once again in the spotlight as fresh banwave hits hard
Collateral damage.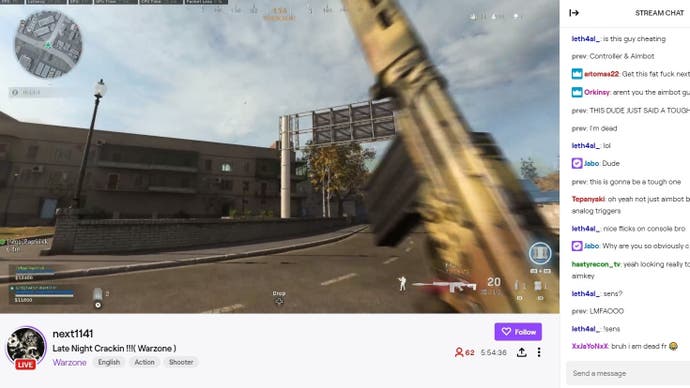 Call of Duty: Modern Warfare and Warzone cheating is once again in the spotlight after a fresh banwave issued by Infinity Ward.
While the developer has yet to comment on banning players this week, it's clear the banhammer has come down once again, with forums, social media and subreddits packed with complaints from players affected after a small 200MB update to the game.
Call of Duty: Modern Warfare and in particular Warzone has had a cheating problem ever since launch, with some console players disabling crossplay in a bid to avoid PC hackers.
Back in May, Infinity Ward enabled two-step SMS authentication for new Warzone PC users who log-in as free-to-play. This was seen as a crucial step in the fight against Warzone cheaters, many of whom would simply create a new account, download the free-to-play Warzone and jump straight back into the action after a ban.
This move came alongside a raft of new security measures from Infinity Ward, including giving those who report suspected cheaters confirmation in-game when a player is banned, and updated matchmaking to match suspected cheaters together.
It was felt this anti-cheat effort made an impact in the free-to-download battle royale, but this month has seen reports of cheating ramp up once again.
Showing how brazen some cheaters have become, this clip shows one Twitch streamer, called next1141, openly cheat in Warzone. At the time of this article's publication, next1141 was playing Warzone live while cheating. There were more than a few choice words in the chat.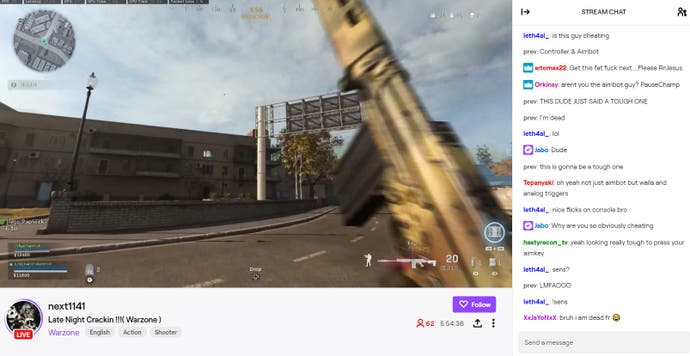 Activision declined to comment when contacted by Eurogamer, but whatever Infinity Ward has done recently to take on cheaters, it seems some players were caught in the crossfire. Activision's support forum is packed with threads from players who say they were banned unfairly, and Call of Duty subreddits have seen threads from players saying much the same.
One affected PC player got in touch with Eurogamer after they were "permabanned" from Modern Warfare. The player, called Paul, said: "I don't cheat. I only talk to one friend. I don't grief other people. And I'm quite poor at the game - but that's not a crime is it?"
Paul has hit a brick wall trying to find out what went wrong, with just a blanket statement from a Blizzard representative pointing the finger at Activision (the PC version of Call of Duty: Modern Warfare and Warzone are Battle.net exclusive).
"If the ban remains, I'll no doubt never go near another Activision game again, for fear of both financial loss and the inability to enjoy a game I've paid good money for," Paul said.
While the free-to-download Warzone has a mammoth 60 million players, it doesn't take many cheaters to spoil the game for others, and Infinity Ward will be desperate for Warzone to avoid gaining a reputation for hacking. This latest crackdown is no doubt part of a wider goal of making Warzone as cheat-free an experience as possible, but as with most banwaves, some collateral damage is inevitable.