Call of Duty: Modern Warfare battle royale footage leaks early
UPDATE: Countdown timer appears.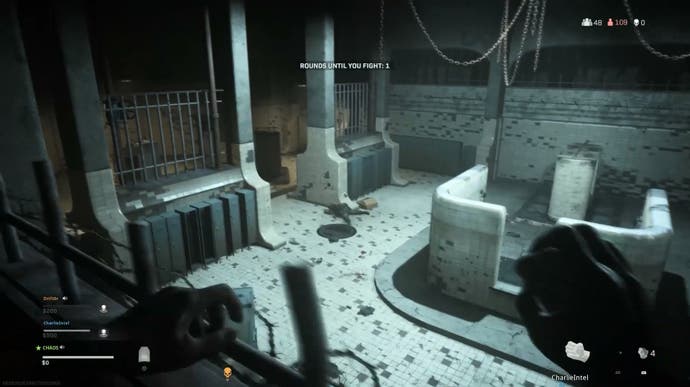 UPDATE: Surprise surprise, a countdown timer has appeared in Call of Duty: Modern Warfare, and it's almost certainly the release time for the new battle royale mode.
Under the "classified" tab of the menu you can find a 24-hour countdown clock, which ends at 3pm GMT tomorrow. In light of the gameplay leak earlier today, it seems this is probably the time the battle royale mode will go live for those who own Modern Warfare - but we'll have to see if the free-to-play download releases at the same time.
---
ORIGINAL STORY: Whoops, looks like someone messed up the embargo, as gameplay footage of Call of Duty: Modern Warfare's battle royale mode appeared online a little early.
In an unlisted video posted this morning, YouTuber Jimmy "Chaos" uploaded his thoughts on the mode after taking it for a test-drive at an Infinity Ward preview event. The video (which has now been removed) confirmed many of the details already leaked, such as the Warzone name and that it's free-to-play, along with a few extra tidbits about the map and gameplay. The video has since been re-uploaded on other YouTube channels, but if you want to avoid all the rambling you can just read the key details below.
As Chaos repeated throughout the video, the battle royale will be free-to-play and therefore available to download even if you don't have Modern Warfare. Although, as Chaos added, the free download means you won't have access to your Modern Warfare skins, suggesting progress rolls over for those who've bought Modern Warfare (who'll be able to access it via the "classified" mode currently in the in-game menu, I assume). It's also going to be cross-platform, although Chaos didn't elaborate on whether matchmaking would be input-based to prevent keyboard and mouse players going on a rampage.
That big map we saw leaked multiple times, of course, is real: and Infinity Ward apparently explained at the event that every building has been custom designed, meaning there won't be any copy-pasted buildings scattered throughout the map. Having said that, it's also made out of a mixture of old and new maps, including Infinity Ward classics such as Broadcast, Terminal, Overgrown and Scrapyard, along with some brand new buildings.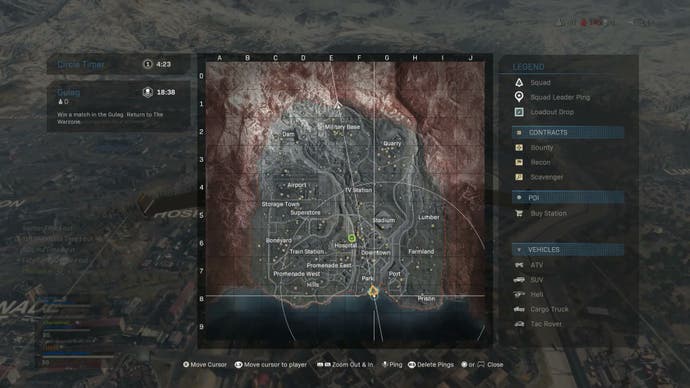 As ever, matches start by dropping out of a plane - along with 150 other players, although Chaos claimed he heard there was a chance this could eventually go up to 200. It also seems to have a fairly standard range of team sizes, with the option to play in trios, duos or solos. Despite the size of the map, Chaos said the gameplay felt fast as the looting is simplified (dropped on the ground and with no attachments), the incoming gas cloud and circles come in quickly, and everyone starts with a pistol rather than just fists. That large player pool also can't hurt - and at least there are a range of vehicles to help players traverse the map, including trucks, helicopters and a two-person "warthog"-style vehicle.
Armour, meanwhile, works by collecting metal plates - which stack up to five at a time, although you can only wear three at once. Killstreaks can be purchased at buy stations throughout the map using money collected from killing, and players can also buy respawn tokens to redeploy teammates.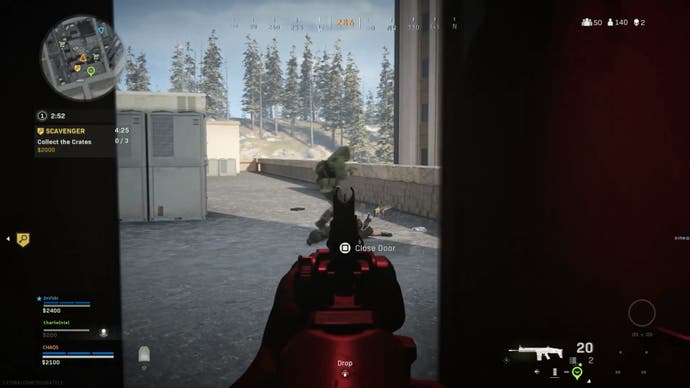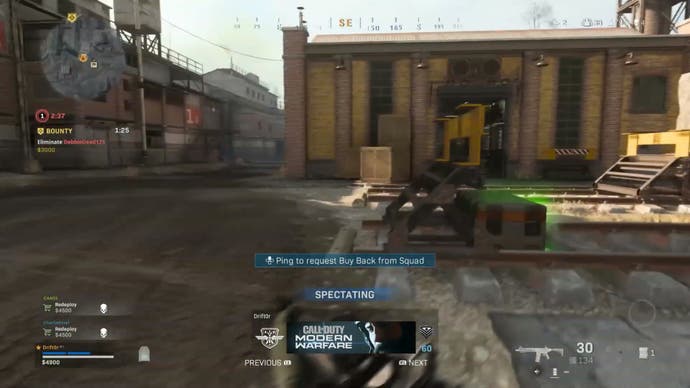 The other way to come back is via the 1v1 Gulag, which looks more fun than the name would suggest. Confirming the details previously leaked back in November, those who die get a chance to come back by hopping into the Gulag queue, where winning a 1v1 fight earns you a chance to come back with your team - up until a certain point in the match, when the queue times out. Somewhat hilariously, teammates can also spectate the fights and even throw rocks down from the balcony to stun enemies.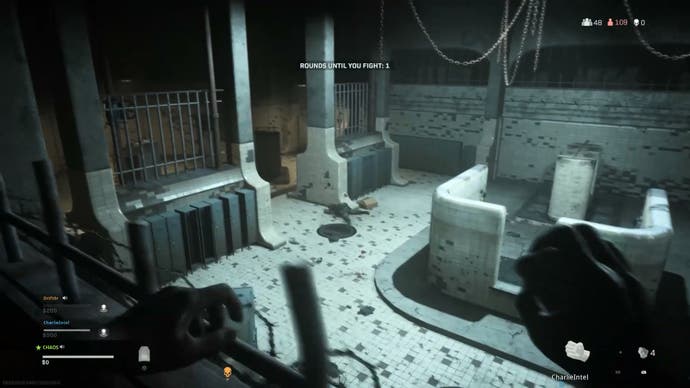 Chaos seemed to be generally positive about the gameplay, although one reservation he had was the problem of killstreak spam during tight final circles - a similar problem to Apex Legends' recently-addressed grenade spam issue. I can imagine a bunch of cluster strikes landing in an open area to be... a bit of a nightmare. He also mentioned a new game mode called Plunder, a respawn-based mode about collecting cash on the same map, which he said he'll detail in an upcoming video. Given the way Activision's been cracking down on Warzone leakers recently, I feel like the future of that video might be in doubt.
Just to make Activision's day a little worse, the battle royale has also leaked via adverts which appeared on Twitch ahead of time - which again confirm the Warzone name. Looks like pretty much nothing's remained a surprise for the official announcement, which I suspect is due to happen in the next couple of days.