Call of Duty: Elite PC delayed, has reduced functionality
"The PC is an insecure platform" says Activision.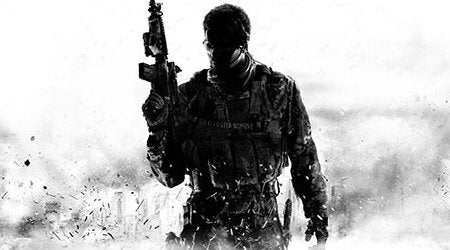 Activision has delayed Call of Duty: Elite on the PC, calling the platform "insecure".
Beachhead Studio head Chacko Sonny told Activision's Dan Amrich on the One of Swords blog that the decision was taken to ensure a safe PC environment.
"We're as committed as ever to the PC, but the need to ensure a safe PC environment is greater than ever," he said. "It's really extensive. We need more time to get there, so Elite on PC will not launch on Day 1.
"We're working our butts off to make it happen, but we won't release it until we know that PC gamers can enjoy Elite as it's meant to be.
"The issue here is that the PC is an insecure platform. Without a central, trusted resource for stats, a lot of our competition features become unfair. We can't give away prizes when people can easily cheat their stats. Leaderboards are less fun when a lot of the users are there unfairly."
Call of Duty: Elite is the new Activision service that expands the multiplayer side of the gargantuan first-person shooter series.
Elite, developed by newly formed studio Beachhead, has been built from the ground up over the past two years to change how players "do" multiplayer.
It launches with MW3 this November on PlayStation 3 and Xbox 360. The Hardened Edition of the game comes with a year's premium membership to Elite, but there is no PC version of the Hardened Edition available to preorder.
Product director Noah Heller confirmed that Elite on PC will be free for everyone.
"Not being able to trust stats is a big problem for our design," he said. "Because of this, we had to re-imagine Elite for PC. Elite for PC will be about access to your own stats, or those of your friends. Basically establishing a circle of trust. And because it will have some reduced functionality, it will be free for everyone.
"PC guys will be able to purchase their DLC content a la carte, just like it has worked before."
So, when will Elite launch on PC?
"We're working on it, but it is not going to come out until we've done a lot more work," Sonny said. "At this point I need to say, 'It will be ready when it is ready.' I'm a PC gamer myself and I don't want to ship something to this community that doesn't have the polish that they deserve."