Call of Duty: Black Ops Cold War and Warzone will share battle pass progression
No need for an arms race.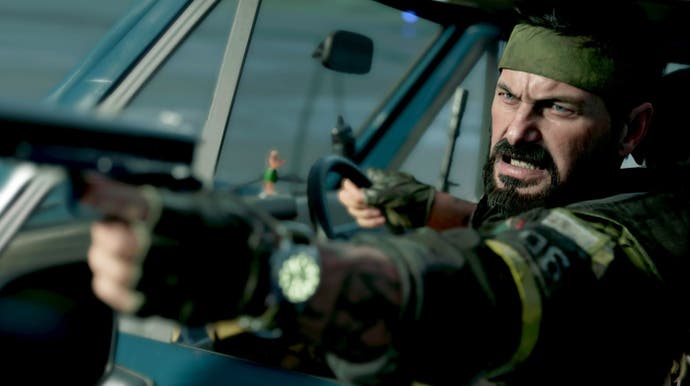 If you were fretting about having to abandon your Warzone progress for the next Call of Duty, then here's a surprise for you: Black Ops Cold War will share progression with Warzone, including battle pass progression - and many of your current unlocks will carry across.
The information comes from Activision's FAQ page, which details that Warzone and Cold War are going to be rather intricately linked. Warzone will share content with Cold War, while Black Ops will include "shared progression features" to add inventory items that can be used in both titles. (In fact, we may have already seen a hint of this with the Bay of Pigs SKS that Warzone players were able to acquire during the in-game Cold War reveal event.)
On top of this, Warzone players "will still have access to Modern Warfare content they earned previously, like Operators and weapon blueprints". It seems this is linked to a shared battle pass system between Warzone and Cold War, which will unlock post-launch content with "unified progression" across both games. This will likely take a similar approach to the way the battle pass currently works in Warzone, with "base weapons, customisation items and more" unlocked by playing.
More information on exactly how this is all going to work is due at a later date, but between the Warzone in-game reveal and these shared progression plans, it's clear Activision wants to establish strong links between Cold War and Warzone. It's a handy solution to the Call of Duty battle royale problem, as constantly releasing new battle royales with every annual title meant the series risked cannibalising its own audience. Given Warzone's success, it makes sense for Activision to maintain this player base (and money flow) while also using the free-to-play battle royale to encourage Warzone players to pick up other Call of Duty titles. Indeed, Activision publishing boss Rob Kostich previously said the company sees Warzone as a "great platform for us to share new franchise news and information directly with our community like we haven't done before".
Whether the shared battle pass progression between Cold War and Warzone will also extend to Modern Warfare remains a mystery, but it's certainly an intriguing new strategy for the franchise - particularly given the Modern Warfare and Black Ops brands traditionally do not cross over. I'm glad the two could declare an armistice.
Meanwhile, if you want to upgrade your current-gen copy of Cold War for your next-gen console, it looks like you'll have to shell out extra: as a pricey cross-gen bundle has been announced for pre-order.