Call of Duty: Black Ops 2 makes $1bn a day quicker than Modern Warfare 3
Activision vows to keep bringing "fresh ideas and new innovations" to the series.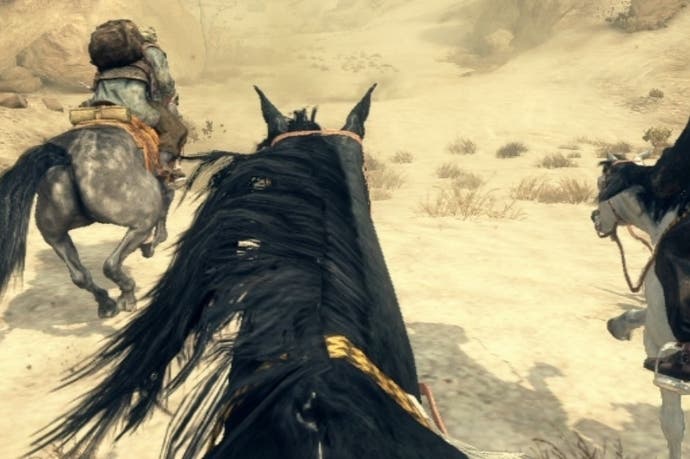 Call of Duty: Black Ops 2 made $1 billion a day quicker than Modern Warfare 3, Activision has announced.
That's $1 billion in worldwide retail sales in 15 days since launch, based on Chart-Track and internal figures. Modern Warfare 3 took 16 days to cross the $1 billion mark.
For comparison, James Cameron's Avatar made $1 billion in 17 days.
Since Call of Duty was launched, cumulative franchise revenues from players around the world are greater than current worldwide box office receipts to date for the top ten grossing films of 2012 combined, Activision boss Bobby Kotick said.
Since launch, more than 150 million hours have been logged online playing the game on Xbox Live and PlayStation Network.
Activision Publishing chief Eric Hirshberg added: "In order for Call of Duty to remain the entertainment juggernaut that it is, and keep our fans coming back for more, we need to continue to bring fresh ideas and new innovations to the table every time, while always staying true to what people fell in love with in the first place. That's what we did with Call of Duty: Black Ops II, and that's what we intend to keep on doing.
"This is an incredible milestone for an incredible franchise, and I want to thank every passionate, talented, committed person on our team who made it happen."
While Black Ops 2 seems to be doing the business globally, in the UK it hasn't managed to match the sales of previous games in the gargantuan first-person shooter series.
On these shores, Black Ops 2 is the fourth biggest UK game launch ever, behind Black Ops, Modern Warfare 3 and Modern Warfare 2. We know it sold fewer than 1.7 million in launch week because Modern Warfare 2, released in 2009, sold 1.7 million copies in the UK during launch week.
Black Ops, which released in 2010, sold an incredible two million copies in the UK week one.