Call of Duty: Black Ops 2 coming to Wii U - report
Leak lists Activision shooter for November launch.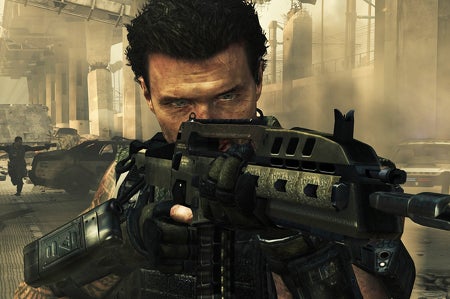 Call of Duty: Black Ops 2 will launch on Wii U this November, leaked scans from Nintendo Gamer magazine have revealed.
Nintendo has yet to announce the Wii U's release date, although a November launch is likely. It has previously indicated the console would launch before Christmas 2012.
Likewise, a Wii U version of Call of Duty: Black Ops 2 has yet to be revealed by publisher Activision. The game was missing from Nintendo's third-party Wii U software showreel at E3.
Black Ops 2 is previewed in Nintendo Gamer's forthcoming issue, although the magazine article has no new details of the game. Details of how the Wii U version will utilise the console's GamePad controller remain under-wraps.
Screenshots appear to be ones already issued for PC, PlayStation 3 and Xbox 360, or appear of similar quality.
We've contacted Activision for comment and will update if we hear back.