Bungie pays tribute to Lance Reddick, more Destiny 2 performances still to come
"Thank you for everything. We will miss you."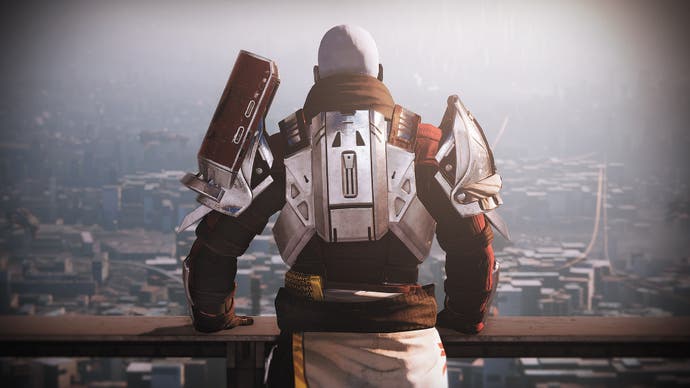 Destiny 2 players can expect more performances from Lance Reddick in the future, Bungie has confirmed in a tribute to the late actor.
Reddick, who portrays Commander Zavala in Destiny, tragically passed away at the age of 60 last Friday. Since then, many Destiny players have chosen to pay their respects to Reddick by gathering alongside Zavala at the Tower.
Now, in a new This Week at Bungie blog post, the game's developer has shared a touching tribute to Reddick, thanking the actor for his work on the series, while also confirming more "performances yet to come".
"On Friday, we all learned of the tragic news of Lance Reddick's passing at the age of 60. As the voice of Commander Zavala - the stalwart commander of the Vanguard - Lance brought to life a character who has become virtually synonymous with Destiny itself," the tribute reads.
"For nearly a decade, Guardians around the world have found purpose and comfort in Zavala's presence, bolstered by that unmistakable voice, so full of strength, serenity, and nobility."
Bungie went on to acknowledge the Destiny community and its tributes to Reddick, stating the "endless heartfelt messages on social media" and the "impromptu gatherings of respect in Zavala's corner of the Tower" have been "overwhelming".
"As an actor, musician, gamer, and family man, the passion Lance brought to the things he loved was reflected in the eyes and hearts of all who loved him," Bungie continued.
"For now, we will honour his presence through his performances yet to come in the game, and in the memories that will last us a lifetime. We are deeply saddened by his passing but so thankful for the time we spent together, and our thoughts are with his friends and loved ones."
The tribute closed: "Thank you for everything, Lance. We will miss you."
In addition to this post, Destiny 2 players will also now see a tribute to Reddick appear when the game first loads.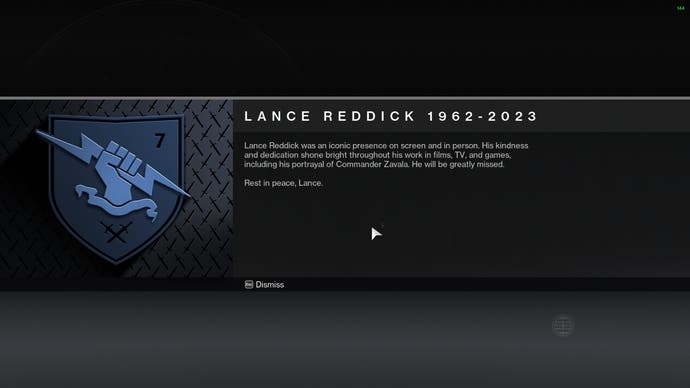 Reddick will also appear in the upcoming Horizon Forbidden West: Burning Shores DLC as Sylens. His voice can be heard in the trailer below.