Bugsnax will be free for PlayStation Plus subscribers next month
But only on PS5, not on PS4.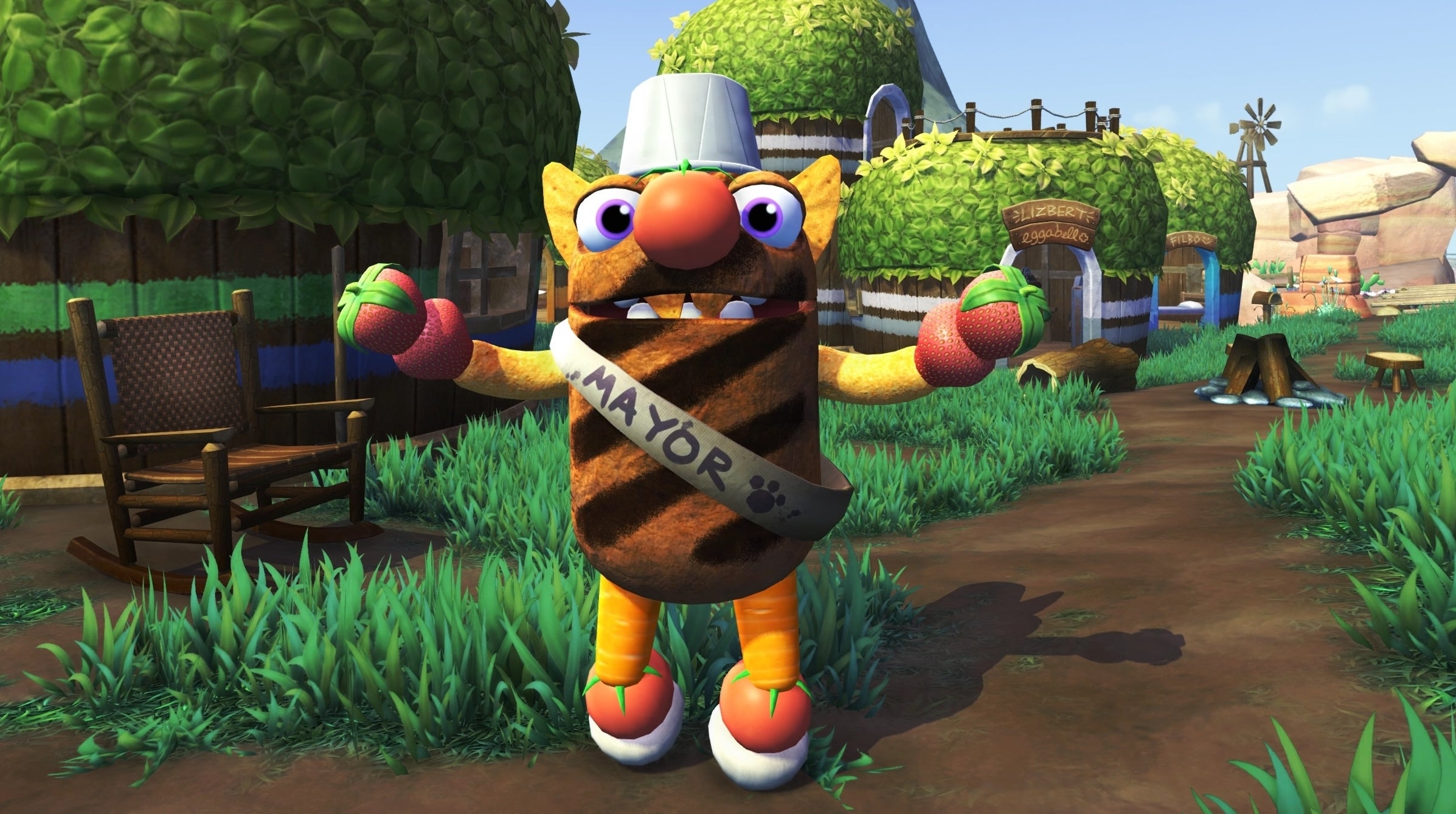 The PlayStation 5 version of Bugsnax will be free for PlayStation Plus subscribers next month - but only the PS5 version.
Bugsnax, a cute/nightmarish mash-up of monsters and food, is also launching on PS4 (and PC). Neither of those options will be available to you as a Plus subscriber, even though you pay the same amount. So, buy a PS5.
On the upside, this offer will last a little while - you'll have from the day the PS5 launches in your particular region until 1st April 2021 to claim your Bugsnax PS5 copy, which means anyone getting a console at Christmas won't be left out.
An interesting note if you're thinking of buying Bugsnax on PS4 first - save transfers to PS5 won't work at first but this will be supported at a later time, Sony said, and the game will have a separate Trophy list for each platform.
November's regular PlayStation Plus line-up also includes Middle-earth Shadow of War and Hollow Knight: Voidheart Edition, both of which are worth your time.
Today also saw PlayStation firm up its list of PlayStation Plus Collection games - the new PS4 library available it has created for Plus subscribers to dip back into. 10 top first-party PlayStation games are included, including Bloodborne, God of War, The Last Guardian and Uncharted 4, along with some nice third-party additions like Final Fantasy 15, Resi 7 and Monster Hunter World. The full list lies below.
Bloodborne
Days Gone
Detroit: Become Human
God of War
Infamous Second Son
Ratchet and Clank
The Last Guardian
The Last of Us Remastered
Until Dawn
Uncharted 4: A Thief's End
Batman: Arkham Knight
Battlefield 1
Call of Duty: Black Ops III - Zombies Chronicles Edition
Crash Bandicoot N. Sane Trilogy
Fallout 4
Final Fantasy 15 Royal Edition
Monster Hunter: World
Mortal Kombat X
Persona 5
Resident Evil 7 biohazard