Broforce Early Access release March, console this summer
Hotline Miami publisher Devolver snaps it up.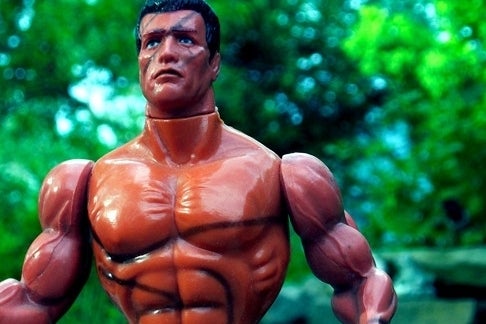 Hotline Miami, Shadow Warrior and Luftrausers publisher Devolver has now picked up the brilliant Broforce, made by developer Free Lives.
A Steam Early Access release is scheduled for March, and a full PC and console (which one(s) Devolver couldn't say) release this summer. (You can already get a beta version of the game from the Humble Store for $14.99.)
Broforce is a co-operative 2D platformer/shooter that's drenched in the sweat of a thousand action heroes from the 1980s. (Are there thousands? Shh.)
Caricatures of those action heroes are the characters you'll play as, the bros, destroying everything in your wake as you get the job done. "You're like a mini hurricane," Christian Donlan wrote in his beta review, "taking out the world's greatest villains while also reducing their hideouts to rubble."
There's a level editor as well, and more bros are being added to the roster all the time. It's a generous package packing on muscle all the time. "For once, this is a beta where it barely matters what comes next," concluded Donbo, " there's so much here, and it's so simple and good already."
He couldn't recommend it highly enough.