Brian Blessed is perfect as Gotrek Gurnisson in Total War: Warhammer 2
Gordon Bennett!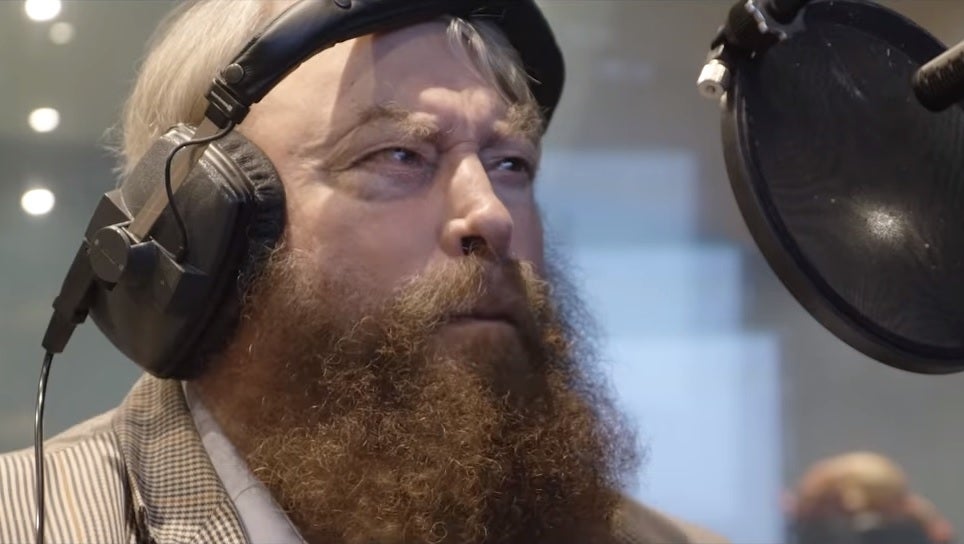 Brian Blessed is Gotrek Gurnisson in Total War: Warhammer 2 - and as you'd expect, the booming British bearded Thespian holds nothing back.
82-year-old national treasure Blessed, famous for his roles in the likes of I, Claudius, Blackadder and Flash Gordon, was recruited by Creative Assembly to do his thing for Gotrek, the legendary Dward Slayer from the Warhammer tabletop game and soon-to-be-released DLC for the video game.
In the video, below, Blessed is in typically rambunctious form, belting out his lines while dishing out life philosophy ("I am 50 per cent actor, and 50 per cent adventurer!")
We also see Gotrek on the virtual battlefield, leaping into groups of enemies like he just don't care.
The Gotrek DLC is a timed exclusive for September's print issue of White Dwarf Magazine (there's a special card inside with instructions), which goes on sale on 20th September. After the period of exclusivity is over, Gotrek will be available to all for free through Total War Access (the Total War account sign-in) from the 17th of October.
We're used to timed exclusivity when it comes to DLC, of course, but rarely do we see it locked to a print magazine. In a FAQ, Creative Assembly explained the move:
"Rather than spending our marketing money to advertise our game in a magazine, we used it to make in-game content that we hope will encourage people to try our game out.
"In return for making that content exclusive for a month in a magazine, the magazine promotes the game in return.
"Even better, once the period of exclusivity ends, we can offer the content to everyone through Total War Access for free. So anyone can get hold of new game content in the end.
"We think this can be a more effective form of marketing than just making adverts, and this content wouldn't exist if we didn't fund it in this way.
"We get to add even more free content to our games, and our marketing pay for it. We think that's a pretty good arrangement."
Back in 2013, Creative Assembly worked with Brian Blessed on a fun, 10-minute Total War Rome 2 promotional video about the weapons of ancient Roman warfare. Blessed starts out relaxed enough, but gets increasingly into things as the video goes on. I enjoyed it!